CHARLESTON, W.Va. — Mountaineer Gas will continue its restoration efforts over the weekend following the outage that began a week ago when its lines on the West Side of Charleston filled with water from a water line break.
Senior Vice President Moses Skaff said on Friday's MetroNews "Talkline" the company's main line through the area is being re-energized and that should bring more customers back on, but he said it's going to take longer to get service restored for others who had their house lines flooded.
A lot of furnaces and stoves were damaged because of the pressure of the water, Skaff said.
"One of the contractors who caught me last night was ready to put in as many as five furnaces on one street. It's that severe," he said.
Mountaineer Gas announced Friday evening that service had been restored to 434 customers with 83 additional customers ready for inspection and reconnecting.
Thirty-four crews are now working on the outage. Work will continue through the weekend. Anticipated restoration of the majority of the system remains at six days.
Charleston Mayor Amy Shuler Goodwin rode on a city refuse truck Friday morning to help pick up trash in the area. She said crews have to physically get off the truck to clear trash because of road closures.
"Some of the roads are blocked and we can't get through, so if a house is two or three down, we have to go to a back alleyway and cut through, grab the garbage and take it to the truck. That's the problem," she said.
Goodwin said the more hands-on-deck, the better.
"It's one thing to say I support you and I'm with you. It's far away and another to put on your boots, your gloves and your ballcap and be out here. We're going to throw 1,000 bags of garbage today," the mayor said.
It was also an opportunity for Goodwin to check on residents who needed food or basic supplies since many still don't have heat or hot water.
"It's an opportunity to say how are you doing? Do you need a heater? Do you have blankets? Can I get you a hot lunch?" she said. "People are saying 'no, I'm good, I already got it earlier in the week', but that's still not enough."
Mountaineer Gas has brought in three additional crews, bringing the total number of crews working on the West Side to 34. Crews have been working to remove water from 46 miles of line after its distribution system filled with thousands of gallons of water last week. The pressure from the water pierced a hole in the main gas line.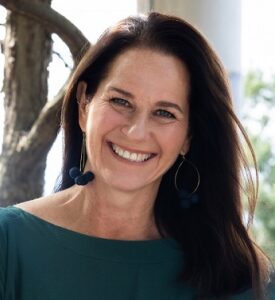 Gov. Jim Justice on Thursday blamed West Virginia American Water Company for the problem and directed the state Public Service Commission to conduct a full investigation into what happened. A spokesperson with the water company told MetroNews a speculation as to what caused the outage is "premature until an investigation is complete." WVAWC also said they will comply with a PSC investigation.
Within the next 20 days, PSC staff will make recommendations for information and evidence that WVAWC and Mountaineer Gas will be required to file formally with the commission. The utilities will then have five days to respond to those recommendations.
PSC Chairman Charlotte Lane said in a Friday statement, "We want to see this matter resolved as safely and as quickly as possible."
Skaff said he knows this is not Mountaineer Gas' fault.
"You could probably look at the situation like this: Water got into our line somehow and Mountaineer Gas certainly did not put it in there," he said.
The gas lines are being cleared and cleaned at every affected home and business, Skaff said.
"It's not only being dried, but also being cleaned to some extent. When the high-pressure line went through there, it also put some debris in our lines, so we literally have to go in there and clean the lines out all the way up to the meter and then inspect the inside of the house," he said.
Workers are going door-to-door and have already replaced a lot of hot water tanks that were damaged. They'll replace furnaces and stoves if they have to. Skaff said their customers will not have to pay for the damages.
Full restoration won't come until sometime next week.