Not only have Japanese horror movies like Ring (Ringu) and The Grudge (Ju-On) found a mainstream audience in the U.S., they literally changed the genre with shocking approaches to scaring audiences. It turns out that Japanese filmmakers have an entirely deeper level of shock-value that hasn't quite caught on in America yet.
Known as J-splatter or J-spoitation, there are films that are so disturbingly violent and gory that they push the boundaries of art, while challenging the sense of morality. Some of these truly shocking movies from Japan must be seen to be believed because mere words cannot accurately describe the demented visions they portray.
10
TAG
TAG (2015)
A girl's life cascades into chaos as everyone around her suffers a gruesome fate while she becomes less certain of who she is and her once-once normal. Starring Reina Triendl, Mariko Shinoda and Erina Mado.
Release Date

July 11, 2015

Director

Sion Sono

Runtime

1 hour 25 minutes

Genres

Action, Drama, Fantasy, Science Fiction
10 Best Live-Action Japanese Series
TAG, released in Japan as Riaru Onigokko, which means "Real Tag" is a mind-bending film that warps through multiple realities. What that equates to in practical terms is that the viewer is never quite sure what is going on, but the visuals are so great and the carnage is utterly compelling it almost doesn't matter. Thankfully, everything is explained at the end in a shocking way that couldn't have been guessed.
The movie starts out with the character of Mitsuko on a class field trip, when a mysterious wind slices the roof off of the bus, killing everyone but her. Mitsuko flees, but wherever she goes, her classmates are slaughtered in brutal ways. As she runs, she suddenly becomes another person physically and there is more bloodshed. After another body change, Mitsuko reaches a final reality and then things really get weird.
9
The Machine Girl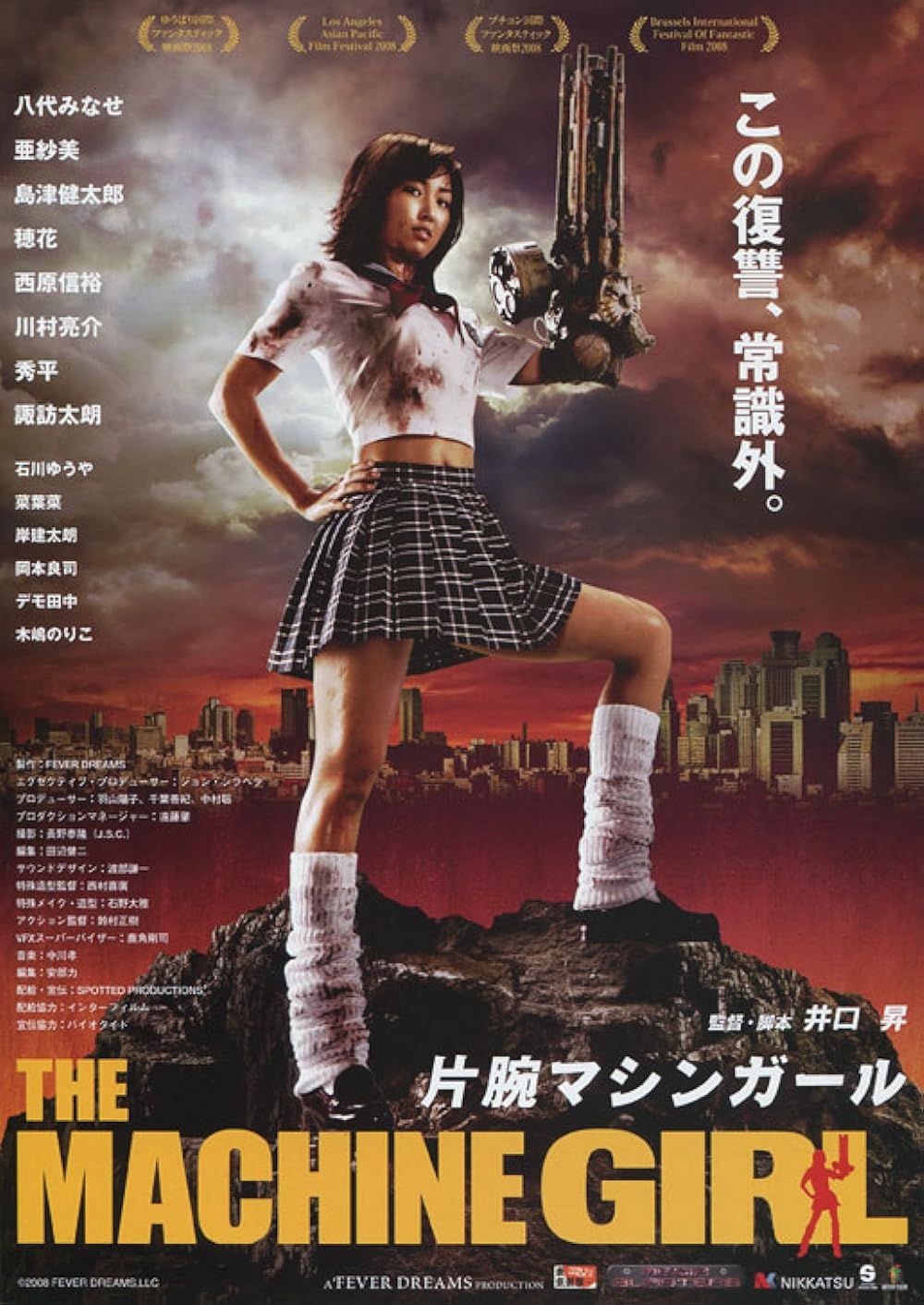 The Machine Girl
Maimed while seeking revenge, a girl becomes stronger than ever. Starring Minase Yashiro.
Release Date

May 23, 2008

Director

Noboru Iguchi

Runtime

1 hour 36 minutes

Genres

Action, Comedy, Horror
10 Best American Remakes Of Japanese Movies
In The Machine Girl, an orphan's world is shattered when Yukaza Ninjas kill her brother and chop off her hand. Luckily, some local car mechanics take pity on her and fashion an arm-mounted Gatling gun, so she can take her revenge. One by one, she takes out the crime syndicate family with a combination of gory Karate and machine gun fire.
This is not at all a serious movie, but it is buckets-of-blood fun. Actress, Asami Sugiura, who is essentially the J-splatter scream queen, plays a supporting role as one of the mechanics who built the machine gun arm. The film was such a success that it spawned a sequel with Shyness Machine Girl, and an imitator in Rise of the Machine Girls, both of which are just as gory and absurd.
8
Tokyo Gore Police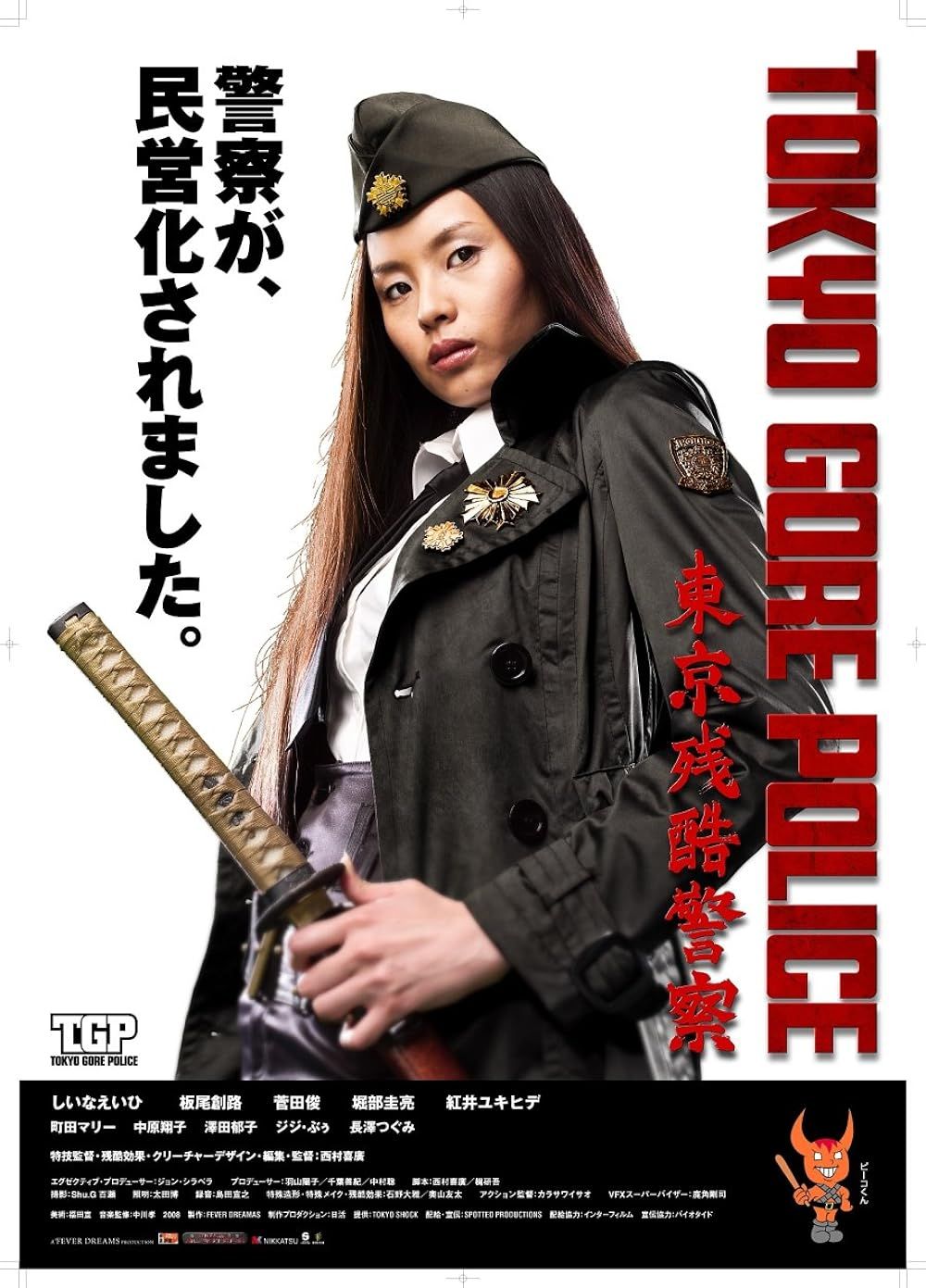 Tokyo Gore Police
In future Tokyo, a young woman in the privatized police force tracks down her father's killer while battling against mutant rebels known as engineers.
Release Date

October 3, 2008

Director

Yoshihiro Nishimura

Cast

Eihi Shiina

Runtime

1 hour 50 minutes

Genres

Action, Comedy, Horror, Science Fiction
Though it is a fairly obscure J-splatter movie, Tokyo Gore Police regularly makes top ten lists for the goriest films ever made. It definitely delivers on the title with a story of a special police unit that hunts down biomechanical monsters known as "Engineers" in the goriest way possible. "Engineer Hunter" Ruka is skilled with swords, chainsaws, or firearms, and always leaves a river of carnage in her wake.
This movie isn't just super-bloody, it has some of the most creative gore ever conceived. It's set in a dystopian future in which a mad scientist creates a virus that mutates humans into homicidal monsters. Whenever an Engineer receives a wound, a terrifying weapon grows from it. Some of these mutations are so disturbing, they leave mental scars on the audience.
7
Why Don't You Play In Hell?
Why Don't You Play In Hell?
A renegade film crew becomes embroiled with a yakuza clan feud.
Release Date

September 23, 2013

Director

Sion Sono

Cast

Jun Kunimura, Shin'ichi Tsutsumi, Hiroki Hasegawa

Runtime

2 hours 9 minutes

Genres

Action, Comedy
Why Don't You Play in Hell?, is another bizarre movie from the genius mind of director, Sion Sono, who also created TAG and Tokyo Gore Police. Like much of his work, it's always a bit unclear what reality is, but there is so much entertaining violence going on, mixed with intriguing weirdness, that it is positively riveting.
On the surface, the film is about a group of young filmmakers who form a club with a profane name and pray to the God of Cinema to allow them to make one great movie. As fate would have it, they end up in the middle of Yakuza war and have a chance film the bloodshed from the inside. All of this may or may not be real, but it has no bearing on the brilliant, stylized gory adventure the movie takes audiences on.
6
Meatball Machine: Kodoku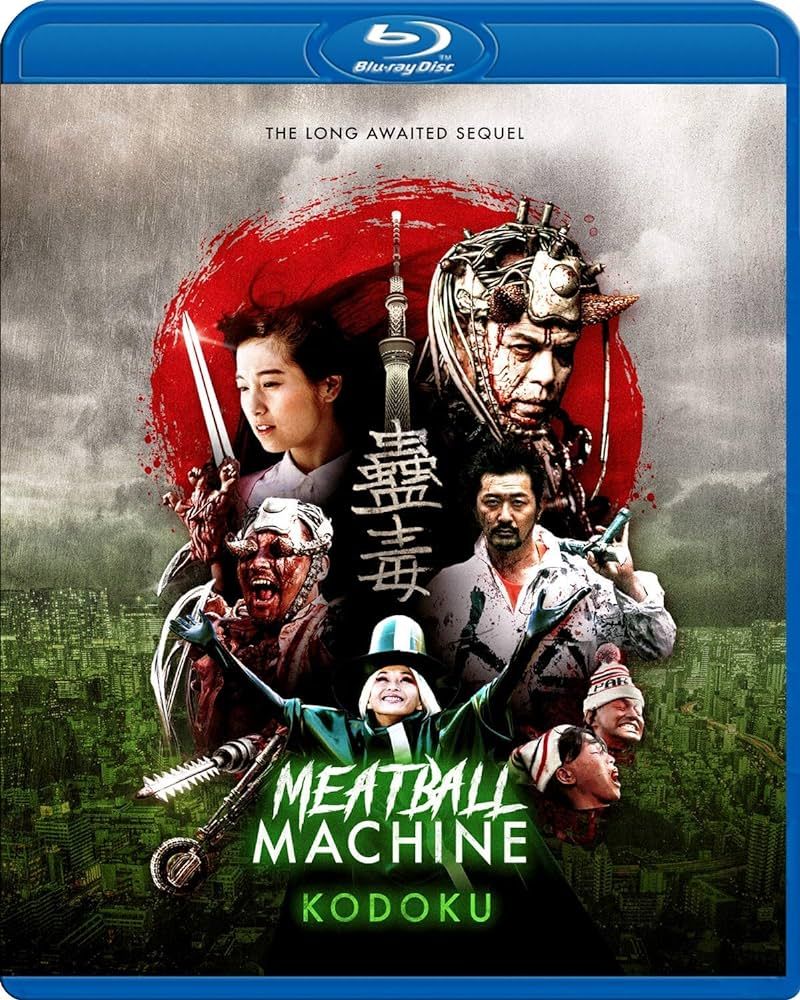 Meatball Machine: Kodoku
A long-awaited sequel to the internationally acclaimed full-throttle splatter sci-fi action horror "Meatball Machine." Starring Tomori Abe, Kensuke Ashihara and Satoshi Eishima.
Release Date

August 19, 2017

Director

Yoshihiro Nishimura

Rating

TV-MA

Runtime

1 hour 40 minutes

Genres

Science Fiction, Action, Horror
10 Most Disturbing Seinen Anime
The first Meatball Machine movie is about alien parasites that infest human brains, transforming the hosts into biomechanical killers. It's kind of a gorier version of the classic Japanese cult move, Tetsuo: The Iron Man, but the story isn't that interesting and it gets fairly monotonous. The sequel, Meatball Machine: Kodoku, however, is non-stop mayhem that holds attention like a tragic disaster.
It's difficult to sum up what the sequel is actually about because there is so much splatter and insanity packed into it. The movie starts out with a guy having the worst day anyone ever had, and then it got worse when aliens invaded and turned everyone into violent cyborgs. This movie has some of the freakiest body modifications and hilariously creative gore scenes ever committed to film.
5
Vampire Girl Vs. Frankenstein Girl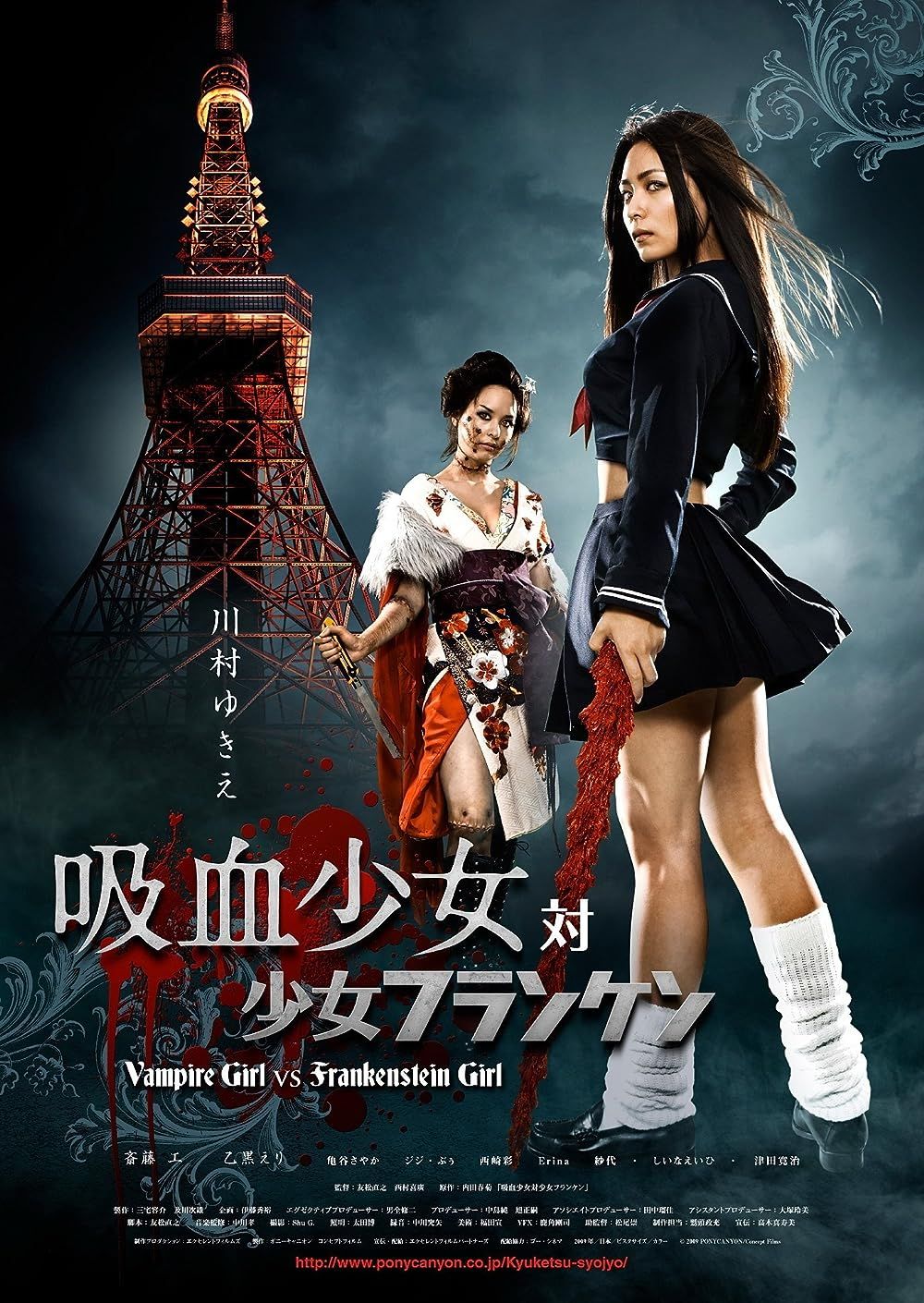 Vampire Girl Vs. Frankenstein Girl
A reconstructed girl is created from the pieces of a vampire girl's mini-butchery. Slaughter abounds as both of them pursue the same boy. Directed by Yoshihiro Nishimura and Naoyuki Tomomatsu. Starring Yukie Kawamura, Takumi Saitô and Eri Otoguro.
Release Date

June 29, 2009

Rating

TV-MA

Runtime

1 hour 24 minutes

Genres

Action, Comedy, Horror
Vampire Girl vs. Frankenstein Girl is like the Twilight movies except it's a female vampire and man-made monster vying for the affection of a teenage boy. Also, there's a ton of blood and gore in the high school love triangle story. There are more plot holes than an M. Night Shyamalan film and the premise is completely ridiculous, but somehow that doesn't distract from how entertaining this movie is.
Much of the quality is because of Yukie Kawamura's performance as Monami/The Vampire Girl, who is sadistically alluring and mesmerizing, like a classic cinematic bloodsucker. Additionally, the movie is pretty funny, and not in an unintentional way, like a cheap B-movie. With the sheer amount of disturbing violence and death, if the film didn't have a sense of humor it wouldn't have worked.
4
Ichi The Killer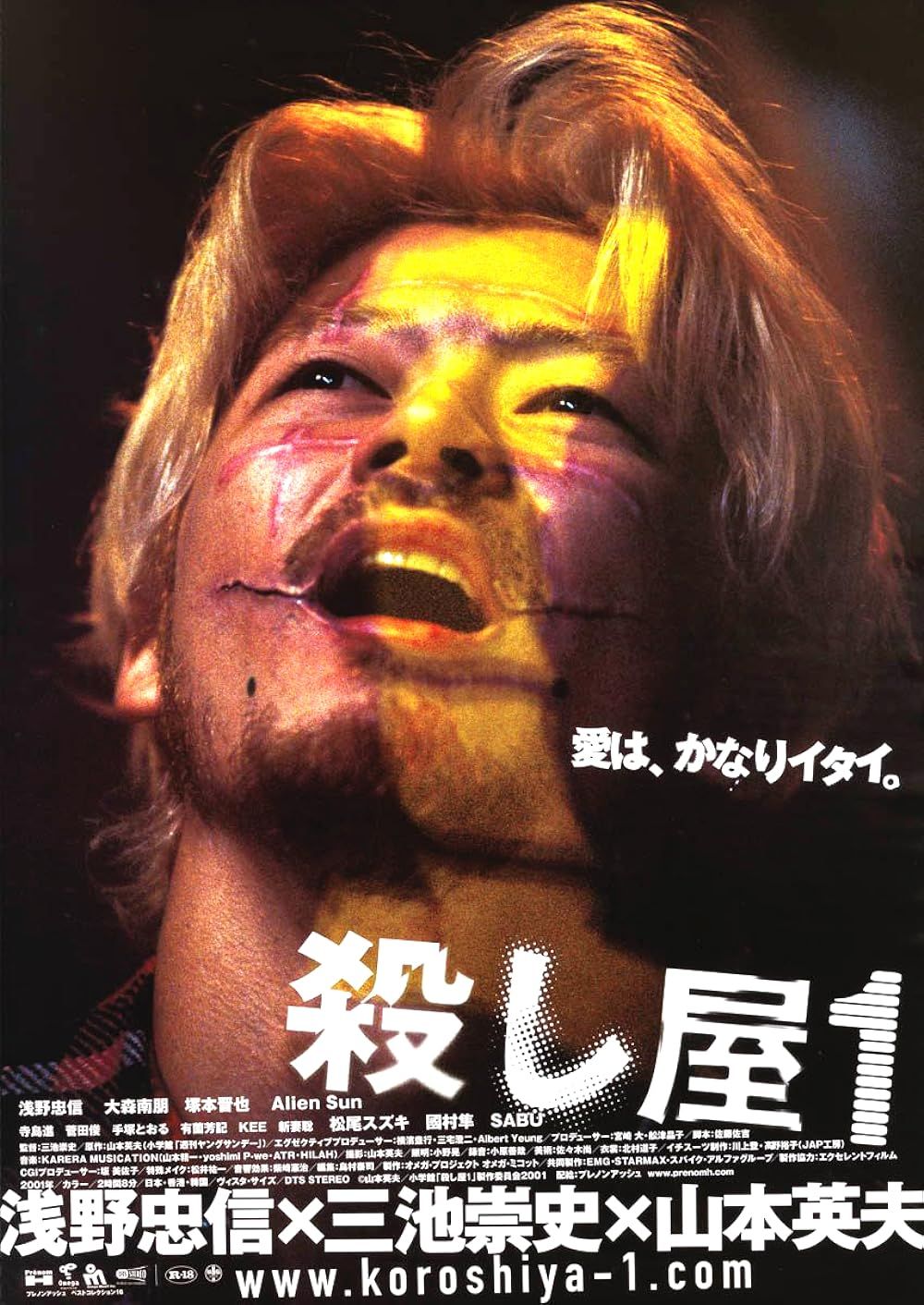 Ichi the Killer
As sadomasochistic yakuza enforcer Kakihara searches for his missing boss he comes across Ichi, a repressed and psychotic killer who may be able to inflict levels of pain that Kakihara has only dreamed of achieving.
Release Date

December 22, 2001

Director

Takashi Miike

Cast

Tadanobu Asano, Nao Omori

Runtime

2 hours 9 minutes

Genres

Action, Crime, Drama
Ichi the Killer is a live-action feature based on a manga of the same name about a psychologically damaged killer, who is manipulated into killing a Yakuza boss. It plays out like a combination of a Quentin Tarantino crime drama and a David Lynch surrealism-scape. All the characters are interesting, quirky, and have weird sadomasochist hang-ups.
It would be unusual for a film titled Ichi the Killer to not have murder in it and this film takes death to a disturbing new level. Every murder is more brutal and horrifying than the last and there is an ample amount of cringe-inducing torture preceding most of the killings. There are films with higher body counts, but few can match the depraved creativity of this one.
3
Gun Woman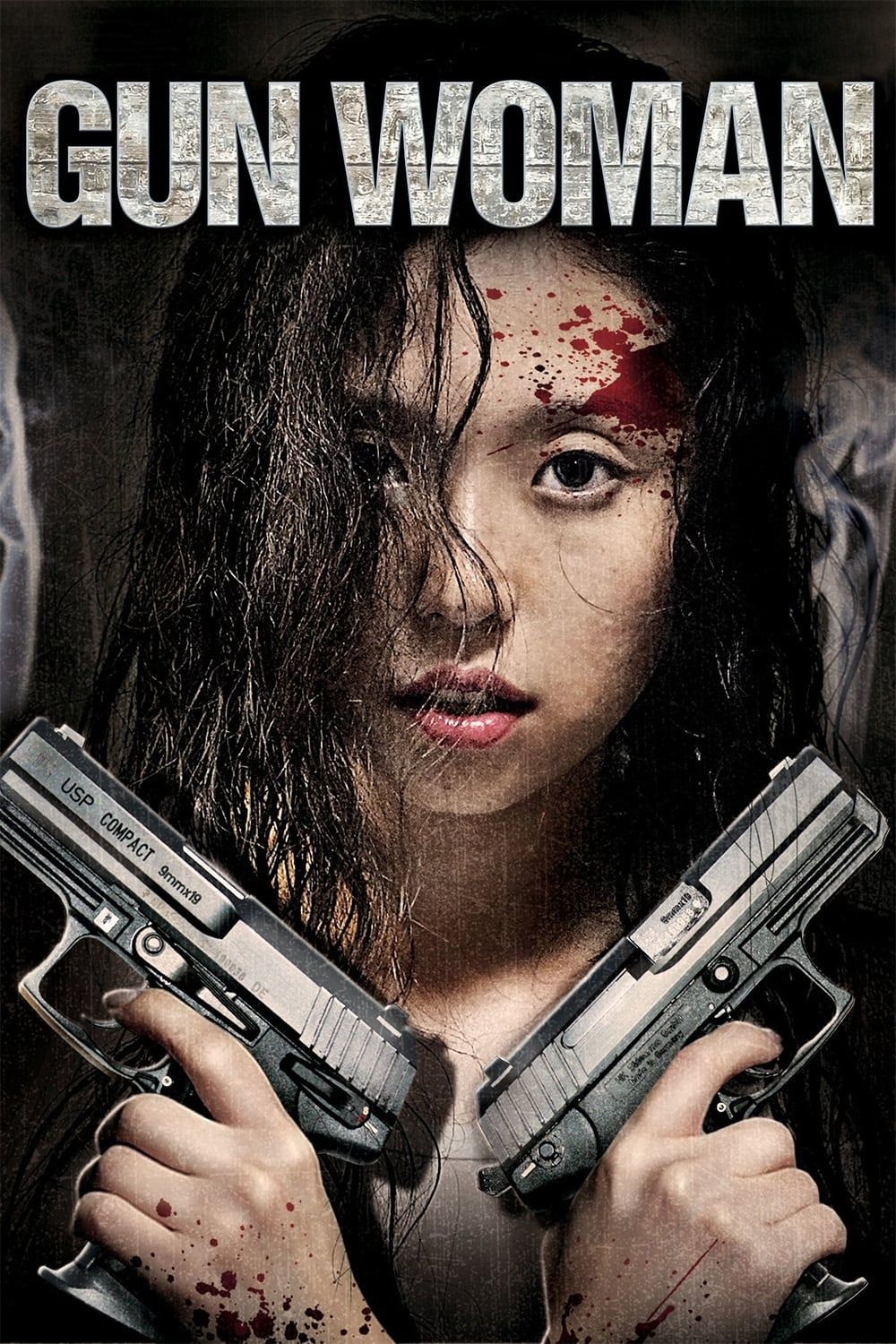 Gun Woman
A brilliant doctor on a quest for revenge buys a young woman and trains her to be the ultimate assassin, implanting gun parts in her body that she must later assemble and use to kill her target before she bleeds to death. Directed by Kurando Mitsutake.
Release Date

February 28, 2014

Cast

Asami

Runtime

1 hour 26 minutes

Genres

Action, Thriller
J-splatter queen, Asami Sugiura, known as simply Asami, turned in a career performance in the film Gun Woman, as a prostitute turned assassin. In this twisted tale, a man called "The Mastermind" seeks revenge against a politically connected Yakuza sociopath, but his target has too much personal security. He kidnaps a drug-addicted sex worker and trains her in many forms of deadly combat.
The problem is getting close to the Yakuza, but because he's a truly sick person, he belongs to a secret necrophilia club where none of his security is allowed. The Mastermind surgically implants the parts of a handgun in his protégé and has her snuck in as a corpse. When she awakens, she must rip the gun parts from her body and complete the hit in 15 minutes before she bleeds out.
2
Dead Sushi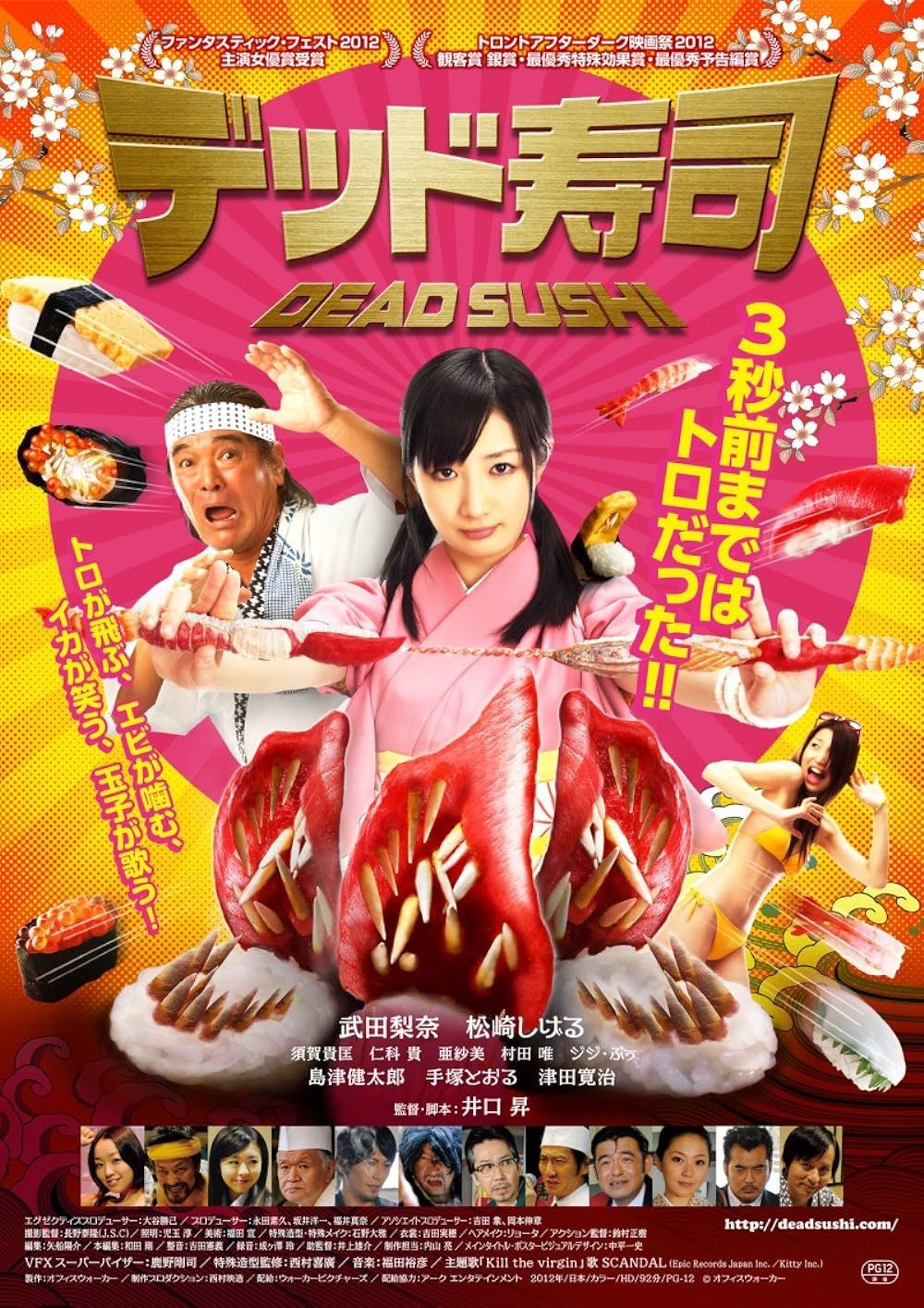 Dead Sushi
Keiko, the daughter of a legendary sushi chef, runs away from home when his Karate-style regimen becomes too severe. Finding work at a rural hot springs inn, she is ridiculed by the eccentric staff and guests. Starring Rina Takeda.
Release Date

January 19, 2013

Director

Noboru Iguchi

Runtime

1 hour 32 minutes

Genres

Action, Comedy, Horror
10 Horror Anime With The Highest Kill Counts
Rina Takeda is a legitimate real-life martial arts champion who has kicked some serious butt in films like Karate Girl and Danger Dolls. In Dead Sushi, she plays the daughter of a famous sushi chef who can't live up to her father's expectations. She takes a job at a rural inn, but unfortunately, a toxin has turned sushi pieces into flying killer mini-monsters.
Compounding matters, a bite from the sushi turns a human into a zombie. While this premise sounds absolutely silly, the movie is one of the most hilarious and entertaining in the entire J-splatter genre. Mixed in with the humor is copious amounts of blood and imaginative gore. Also, Asami co-stars as the inn owner and does the greatest robot dance ever captured on film.
1
Grotesque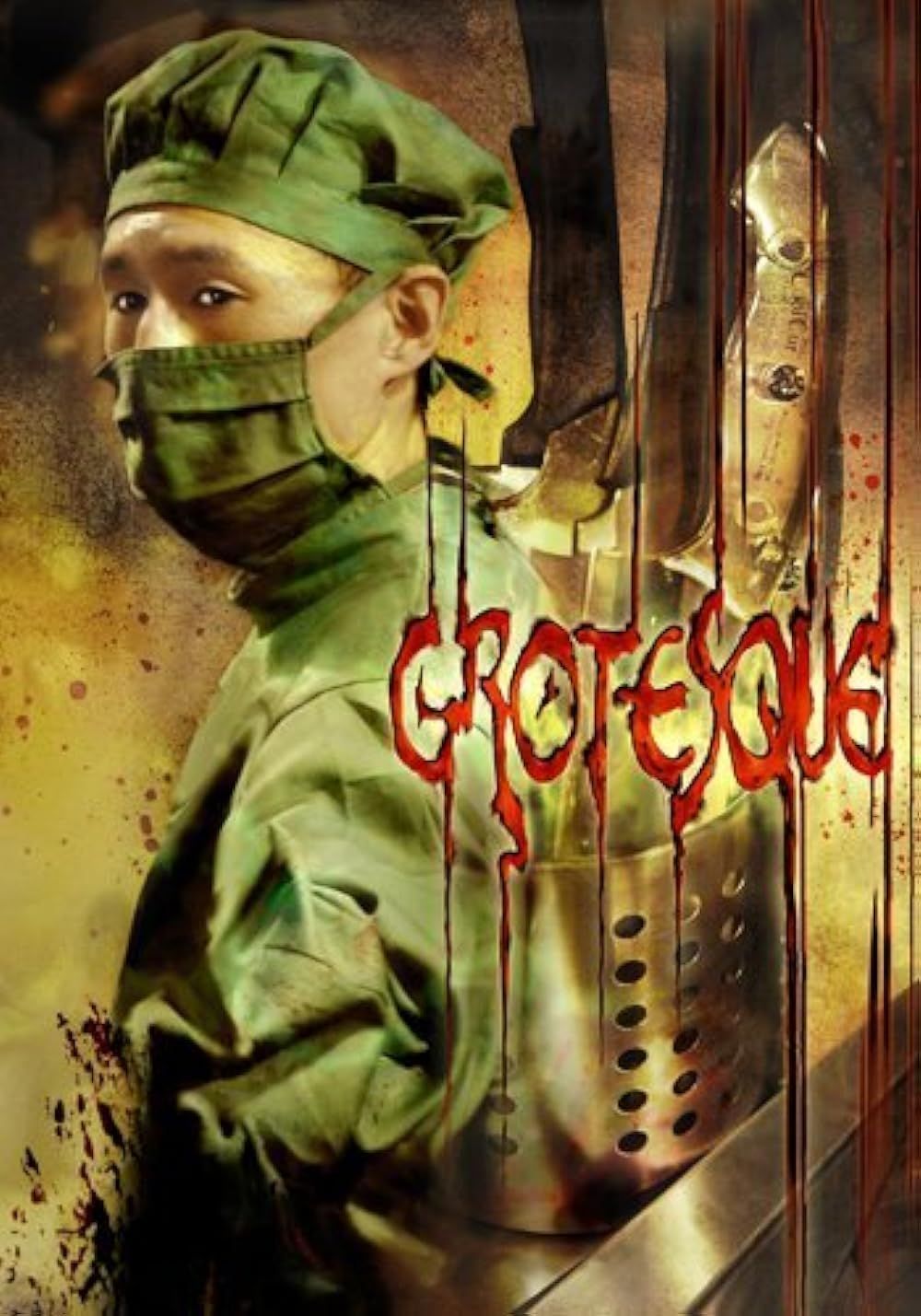 Grotesque
A doctor kidnaps a young couple and forces them into a game of torment that slowly extinguishes their hopes for survival. Starring Kotoha Hiroyama, Hiroaki Kawatsure and Shigeo Ôsako.
Release Date

January 17, 2009

Director

Kôji Shiraishi

Runtime

1 hour 13 minutes

Genres

Horror, Thriller
Grotesque is either the most disgusting film ever made or a brilliant piece of confrontational art, and probably a little both. With the minimal plot of a doctor kidnapping and torturing a young couple, the movie makes Saw and Hostel look like family-friendly entertainment. It's basically a snuff film with professional lighting and multi-camera coverage.
The torture is so brutal and realistic, that it creates an uneasy feeling like what is being shown on the screen might actually be real. The movie was so unsettling that The British Board of Film Classification refused to issue it an 18 certificate and banned its release in the United Kingdom. There is certainly a morbid curiosity about seeing this movie, but be forewarned, it can't be unwatched.