The life of a stuntman is a dangerous one. Whether it's fighting, flying, or falling, the risks that come with the job are never-ending. Even though each move is calculated and coordinated, sometimes things just don't go according to plan. David Holmes: The Boy Who Lived shines the spotlight on Daniel Radcliffe's stunt double David Holmes. Spending a huge portion of his childhood as a stuntman for Radcliffe, Holmes has shown exceptional talent and a deep passion for his craft. However, a sudden and unforeseen accident cast a shadow over his career and personal life, prompting Holmes to shift his focus towards a new chapter post-injury. Without further ado, here's what David Holmes: The Boy Who Lived is all about.
David Holmes: The Boy Who Lived
Release Date

November 15, 2023

Runtime

83 minutes

Main Genre

Documentary
What Is 'David Holmes: The Boy Who Lived' About?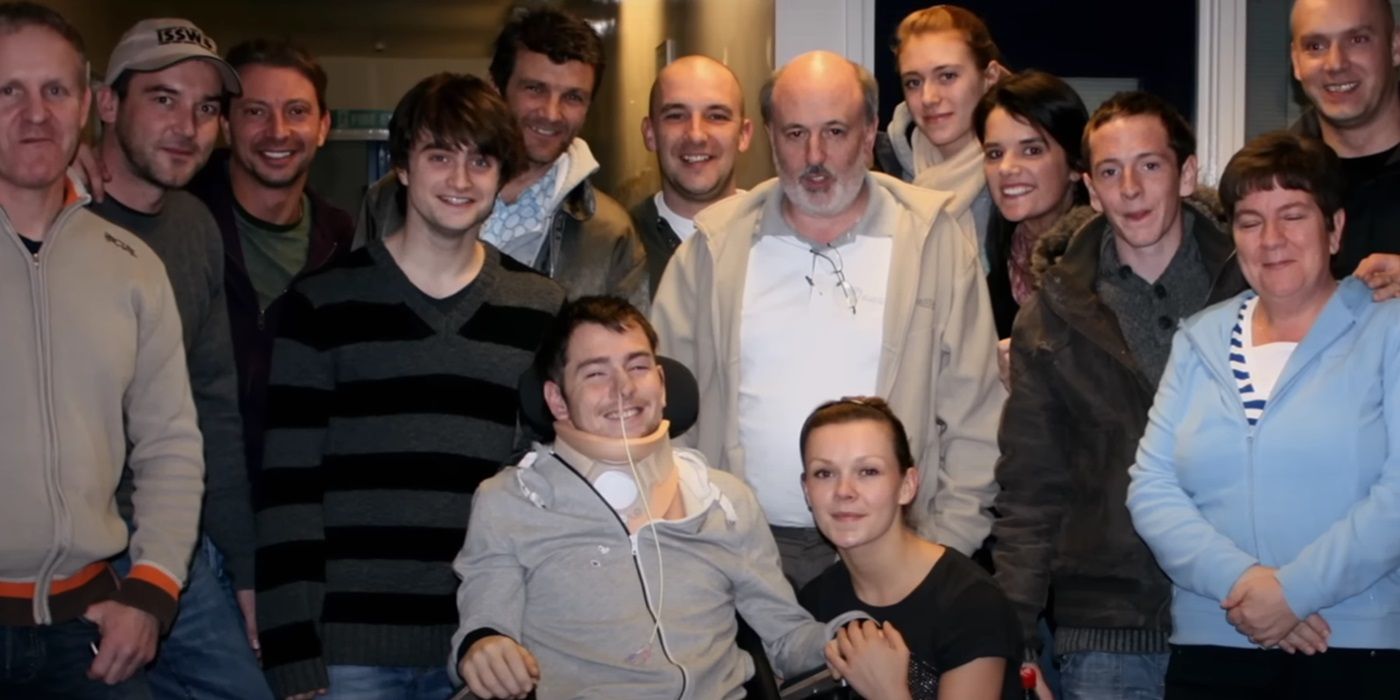 Here's the official synopsis for David Holmes: The Boy Who Lived:
"Gymnast David Holmes played Daniel Radcliffe's stunt double in the Harry Potter films until a tragic on-set accident left him paralyzed. With his life turned upside down, David's extraordinary spirit of resilience becomes a source of strength and inspiration to everyone around him. Featuring intimate interviews with David, Daniel Radcliffe, friends, family, and colleagues, David Holmes: The Boy Who Lived reflects on living with adversity, forging a new identity, and the bonds that bind us together and lift us up."
David Holmes: The Boy Who Lived includes candid personal footage obtained over the last decade, never-before-seen backstage material taken throughout Holmes' career as a stuntman, and scenes from his life at present. The documentary includes interviews with Holmes, Radcliffe, friends, and family, as well as the former crew from the Harry Potter films.
When Is 'David Holmes: The Boy Who Lived' Premiering?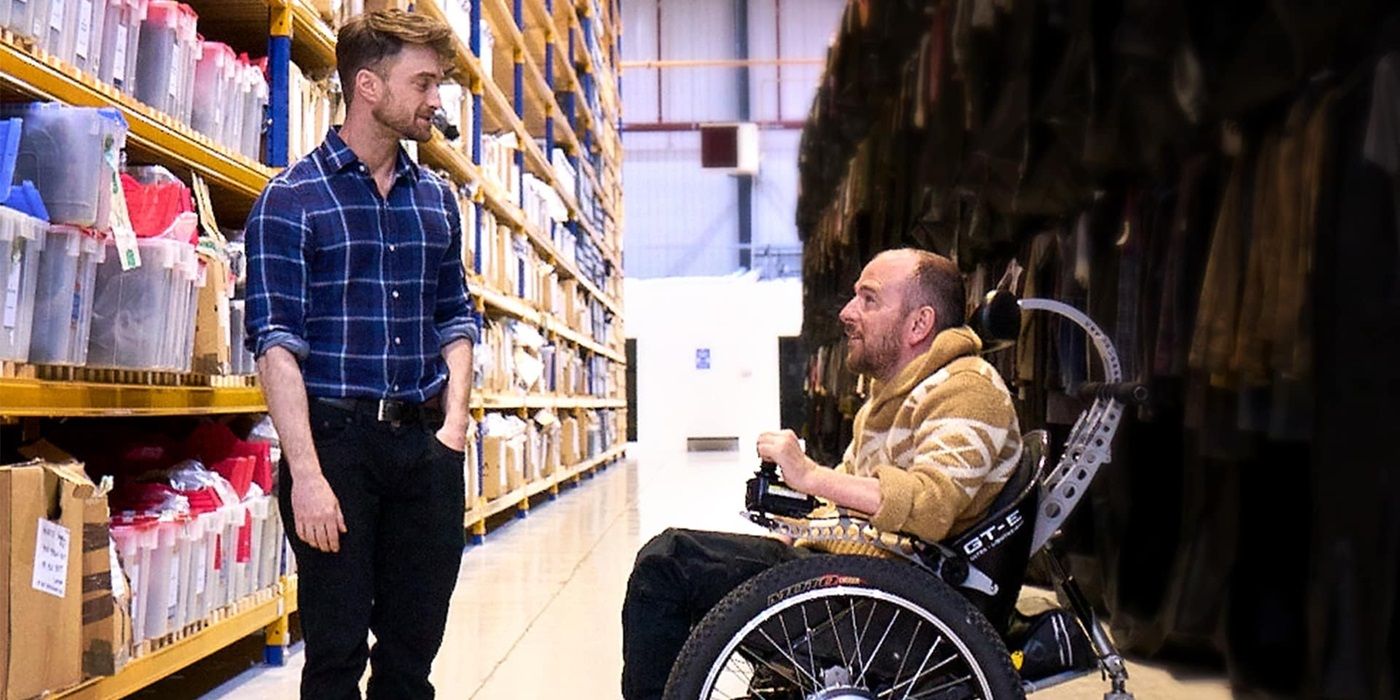 David Holmes: The Boy Who Lived officially premieres on HBO on November 15, 2023, 9:00-10:30 p.m. ET/PT. The documentary will also be released for streaming on Max on the same day.
Watch the Trailer for 'David Holmes: The Boy Who Lived'
The official trailer for David Holmes: The Boy Who Lived was released by HBO on November 1, 2023. Presenting itself as a coming-of-age story, the documentary zooms in on the life of Holmes, a teenage gymnast hailing all the way from Essex chosen to play Radcliffe's stunt double. As a kid, Holmes already exudes boundless confidence, all thanks to a childhood spent mastering gymnastic prowess – from twirling on beams to swinging ropes with agility. His impressive lack of fear and gymnastic abilities landed him the job as Radcliffe's lead stunt double in the Harry Potter film series. As seen from the trailer, which shows Holmes continuously being catapulted into the air and falling onto mattresses, the life of a stuntman isn't short of risks. It's a lot for a child to handle, but Holmes takes on the responsibilities with sheer fun, describing the adrenaline as, "Nothing's like it, man."
But his career takes a shocking turn when Holmes gets into an accident on set. After breaking his neck during one of the stunts during a test film for Harry Potter and the Deathly Hallows Part 1, Holmes finds himself bedridden in the hospital, paralyzed. Referred to as "the worst day in the film business that I've ever had" by his fellow crew members, the accident also took a toll on Radcliffe, expressing that it's unfair that such an incident would happen to his friend. But this documentary is not a pity party for Holmes. The Boy Who Lived shines a light on Holmes' life without treating it as a tragedy. The film is a celebration of Holmes' resilience amid the highs and lows of his journey, showcasing how his life, both before and after the accident, becomes an inspiration for those around him. After all, Holmes is the real boy who lived.
Who's In 'David Holmes: The Boy Who Lived'?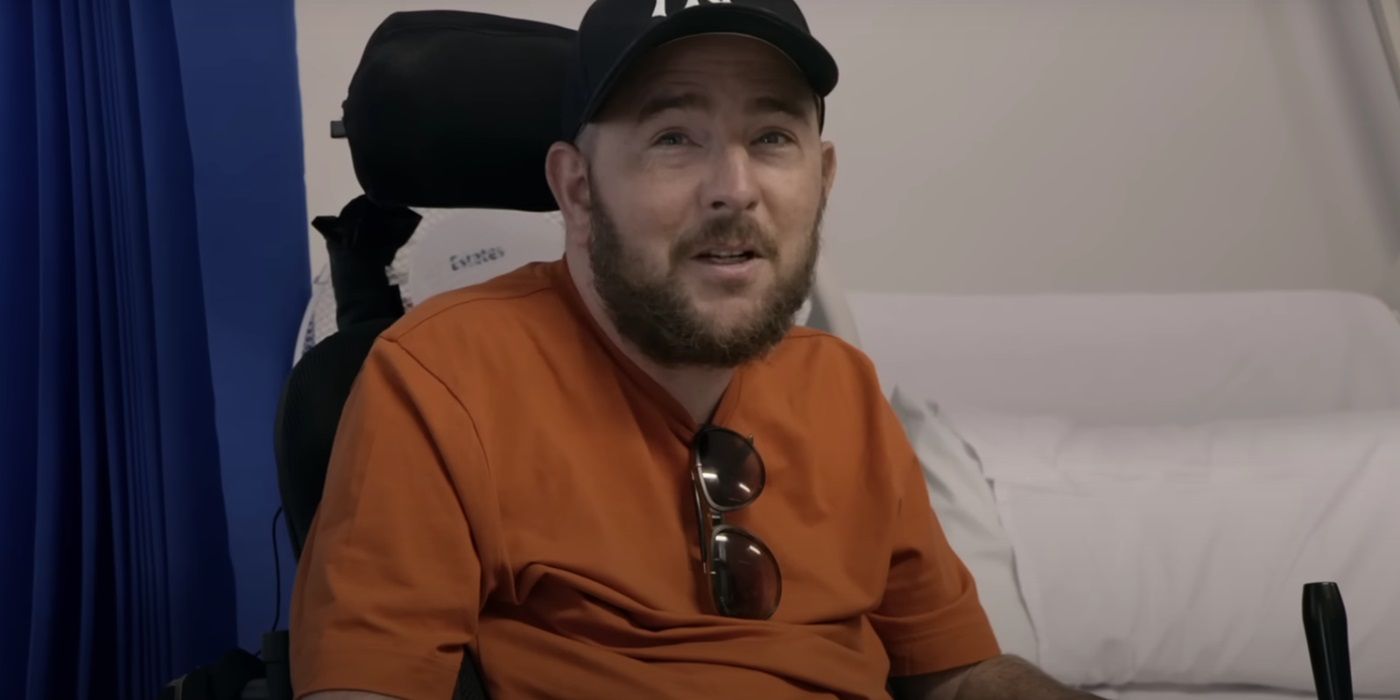 David Holmes: The Who Lived primarily features David Holmes and Daniel Radcliffe. Radcliffe became a worldwide sensation thanks to his role as the titular Harry Potter in the film series of the same name. Throughout his acting career, he has branched out to the world of Broadway, starring in shows like How to Success in Business Without Really Trying and Endgame. Radcliffe recently starred in the musical Weird: The Al Yankovic Story, which earned nominations for a Primetime Emmy Award and a British Academy Television Award.
Before his career as a young stuntman, Holmes started his journey as a competitive gymnast when he was only six years old. The first time Holmes stepped onto a movie set was when he was 14 – chosen as the body double for the child actor in Lost in Space. Upon meeting stunt coordinator Greg Powell, Holmes was brought on to work on the Harry Potter set as Radcliffe's stunt double. Although Holmes was capable of the physical demands of the movies, nothing could have prepared him for his tragic on-set accident.
During a rehearsal for Harry Potter and the Deathly Hallows, something went wrong with the high-strength wire that was supposed to pull him back and Holmes slammed into a wall before landing on a crash mat, ultimately breaking his neck. Even though his accident halted his career as a stuntman, Holmes was far from discouraged. The journey of finding himself again wasn't a smooth one, but the support of the Harry Potter cast and crew has helped him along the path. Years after the end of the Harry Potter movies, Holmes remains friends with Radcliffe and Tom Felton (Holmes was also Felton's stunt double). Holmes also partnered up with Radcliffe and launched a podcast in 2020, cheekily called Cunning Stunts.
Who Is Making 'David Holmes: The Boy Who Lived'?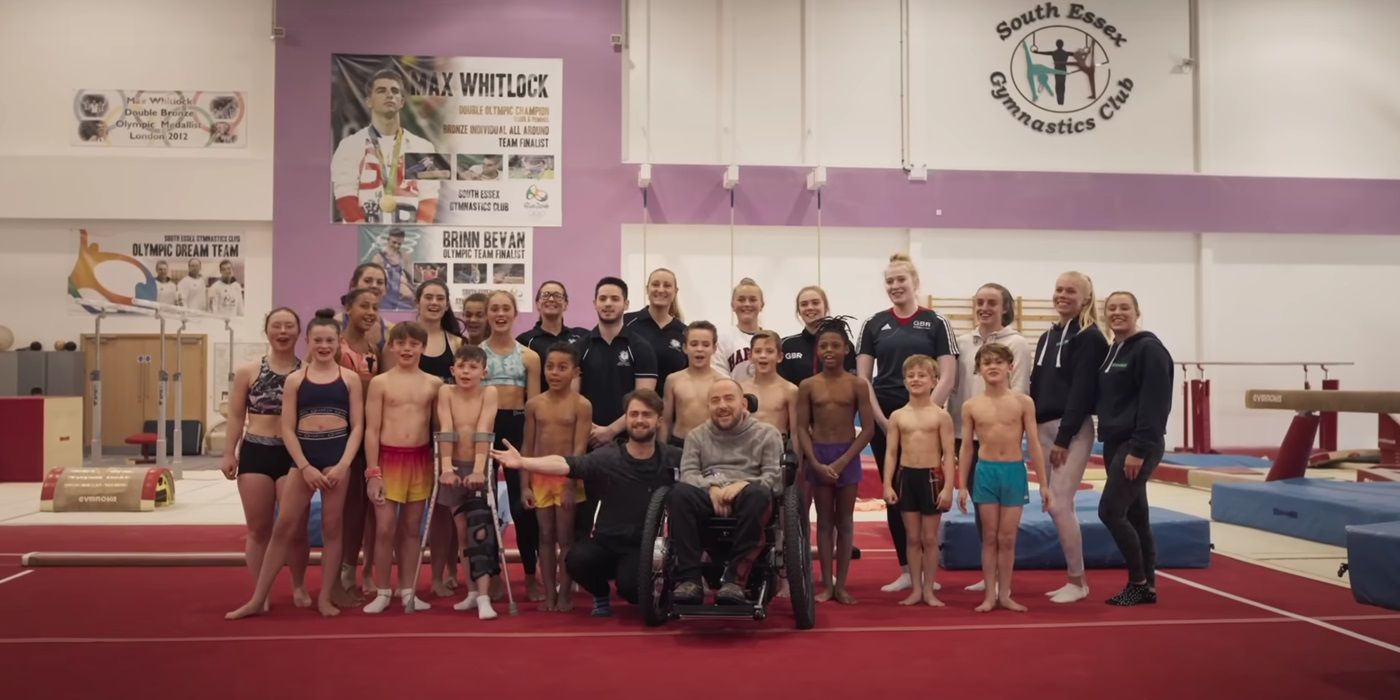 HBO Documentary Films presents the documentary in association with SKY, a Lightbox / Ripple Production. Directed by Dan Hartley, David Holmes: The Boy Who Lived is executive produced by Radcliffe, alongside Holmes, Hartley, Sue Latimer, and Sarah Spahovic. Hartley's credits include directing Lad, A Yorkshire Story, following the coming-of-age story of 13-year-old Tom, whose life falls apart after his father unexpectedly dies. Other executive producers include Nancy Abraham, Lisa Heller, and Tina Nguyen for HBO and Poppy Dixon for SKY. The producers of the documentary are Simon Chinn, Jonathan Chinn, Vanessa Davies, and Amy Stares.