In another life, I'm a food critic. Tasting dishes from different cultures is undoubtedly my greatest passion next to video games, and so I ask that you forgive me before I go on way too long about the wonderfully rendered traditional Mexican cooking in the upcoming Metroidvania Mariachi Legends.
As a native Arizonan who's spent a lot of time in Mexico, I might be biased toward Southwestern landscapes and architecture, but the pixel art in Mariachi Legends is genuinely among the finest I've ever seen in a video game. I mean, holy hell: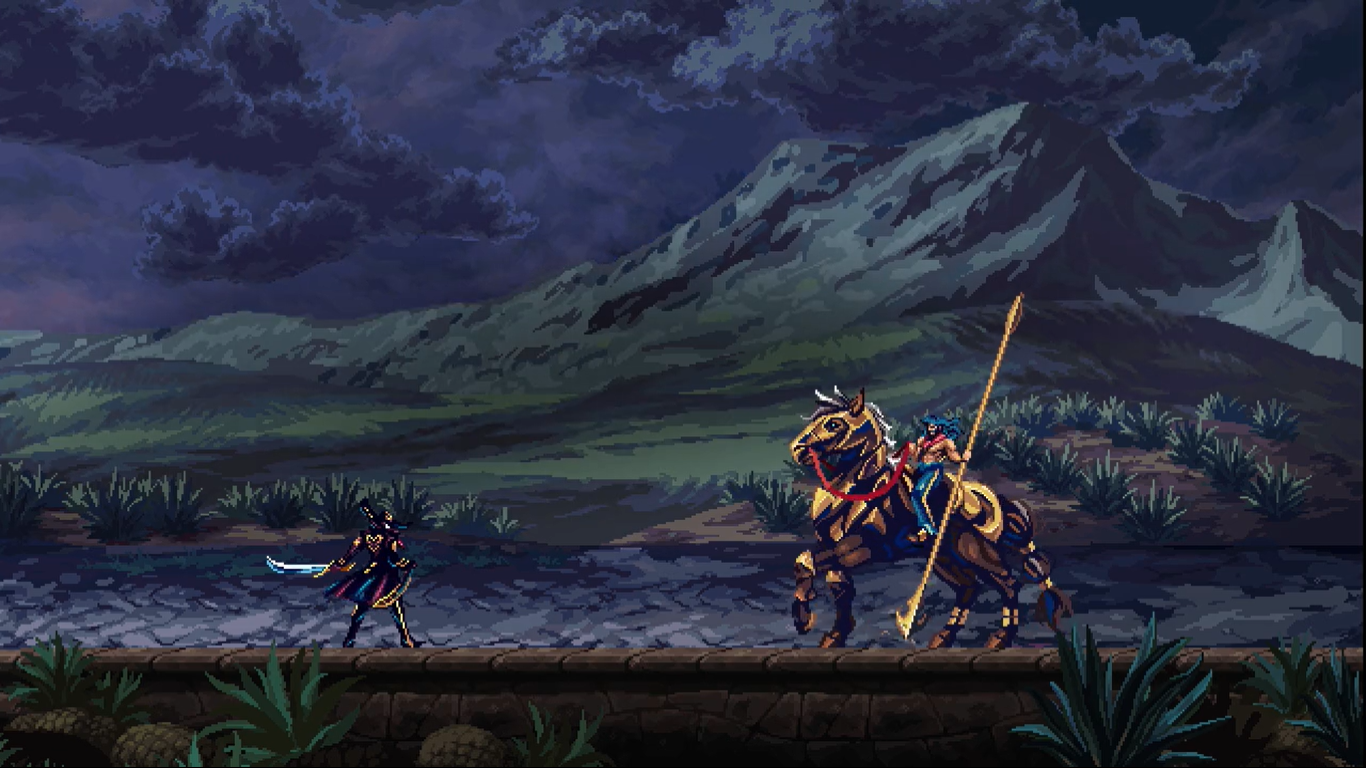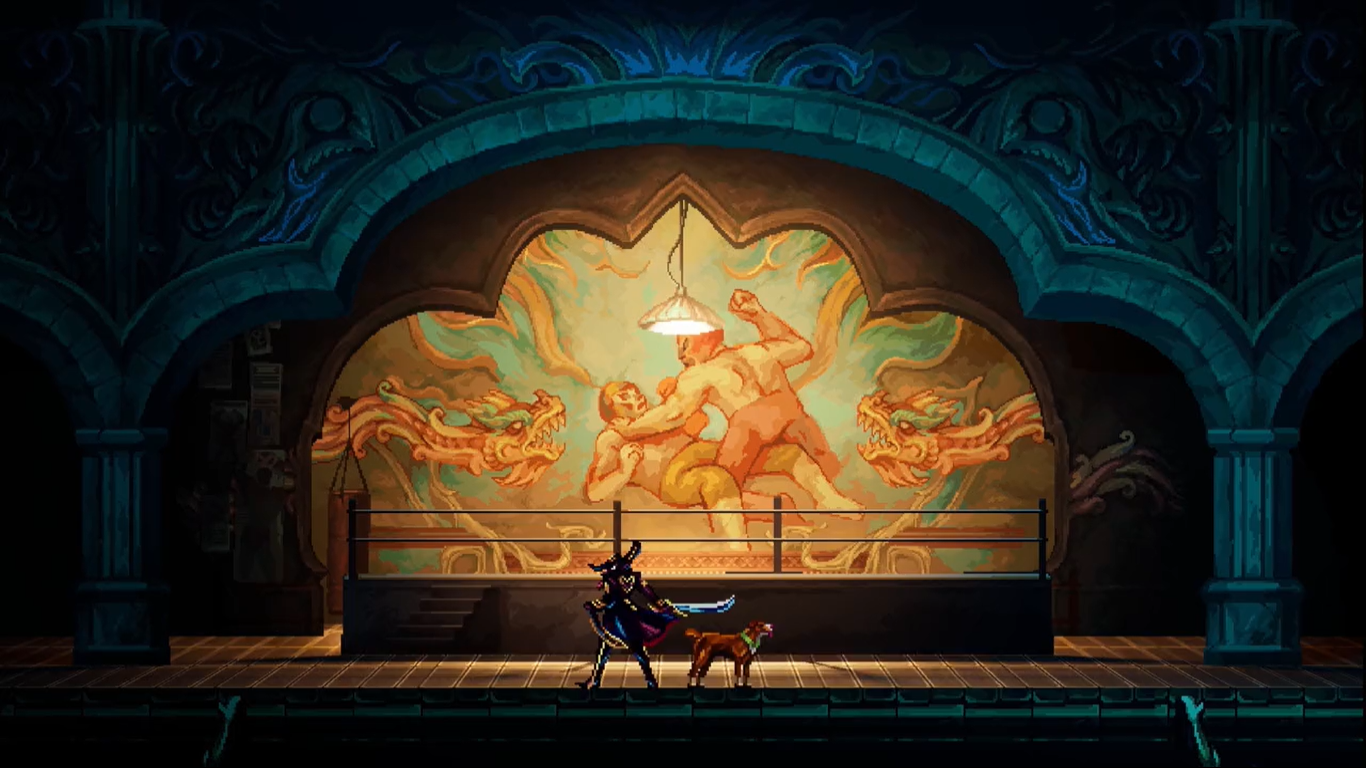 Moving on to the food, this is probably my favorite component of Mariachi Legends and the thing that initially drew me to the indie Metroidvania, a genre I typically don't dabble in. Guadalajara-based developer Halberd Games says you'll be able to find traditional Mexican recipes throughout levels and cook them up to "enhance your powers." I can recognize some pollo asada, cebollas curtidas (pickled onions), and churros, but Halberd says we'll also get to "experience the spiciness of Pozole, the complexity of Mole, and the undeniable delight of Tacos al Pastor."
Mexican folklore in general is something I don't see explored enough in games, and it brings a much-needed burst of color and culture to the Metroidvania space, which to its credit, did produce Guacamelee and its sequel, but those were, uh, less authentic representations of the culture from a Canada-based studio.
In Mariachi Legends, you play as Detective Pablo Cruz, who was chosen by Death herself to descend into Santa Mascota for a powerful amulet that'll cement her rule over the Realm of the Dead and disrupt el Día de los Muertos. In return, she turns you into La Sombra, which gives you the supernatural powers you need to fight off the violent gang encroaching on your hometown.
"Blending Mexican folklore and classic arcade gameplay, Mariachi Legends is an action-platforming trip through a world where the Dead live once again," reads the Steam description.
Gameplay-wise, Mariachi Legends is described as fast-paced, combat-oriented, and peppered with "flexible RPG mechanics" that "reward exploration and puzzle solving with powerful new gear, crafting materials, cooking ingredients, and challenging alternate areas tied to the day-night system of the game."
You'll also be able to explore town and check out shops run by locals, share a drink with new friends, and take on quests ranging "from delightful and whimsical episodes to investigations into unsolved crimes."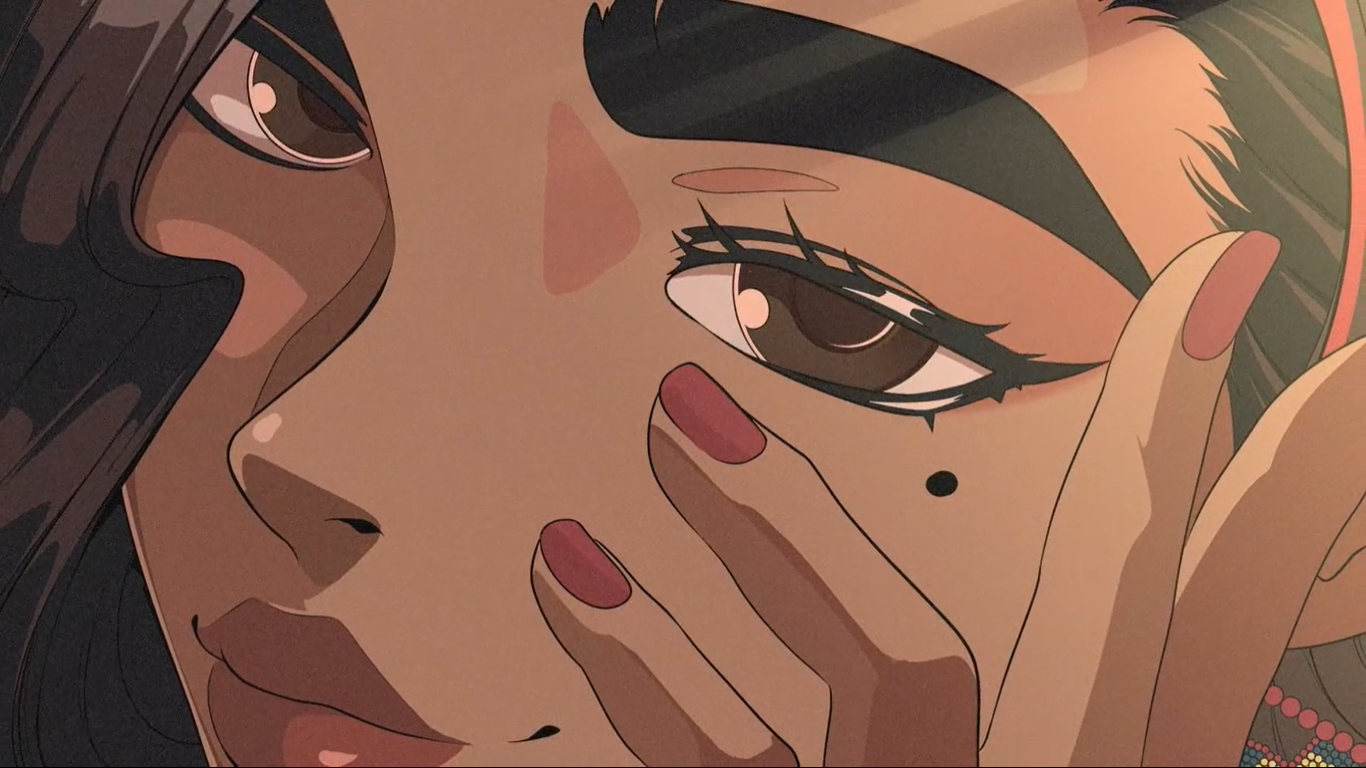 Mariachi Legends, unsurprisingly, has absolutely eaten up its initial Kickstarter goal. When the campaign went live just this week, it had a funding target of $51,280, and at the time of writing about 24 hours later, it's at about $85,000. At $90,000 it'll add Piñata mode, which sounds like a total party, and $140,000 it'll introduce a new "sub-weapon system."
The release window right now is September 2024, and confirmed platforms include PC and Nintendo Switch.
Here are all of the upcoming indie games to keep on your radar.