Last season, the women's NCAA basketball tournament set a record for viewership. Plus, the championship game between Iowa and LSU – which the Tigers won – was the most-watched women's college basketball game ever with an average of 9.92 million viewers and a peak audience of 12.6 million.
The interest in women's basketball is higher than ever, and that's largely because of the star power on and off the court.
Fans from coast to coast became familiar with Angel Reese and Caitlin Clark because of their play on the court. But it was through NIL that they became household names.
With the women's college basketball season tipping off Monday, here's a review of the top 10 On3 NIL Valuations in women's basketball and why you should get to know them.
1. Angel Reese – $1.7 million
School: LSU
Position: Forward
Followers: 5.2 million
Many observers argue Angel Reese put NIL on the national map with the mainstream audience with her ability to weave a successful personal Bayou Barbie brand, a massive social media following and resounding success in competition.
Her basketball resume speaks for itself – 2023 ESPY for Best Breakthrough Athlete, 2023 Final Four most outstanding player, first-team All-American, first-team all-league, and the leading scorer and rebounder in the SEC. Represented by Jeanine Ogbonnaya, Reese averaged a double-double last season.
Oh yeah, she also scored 15 points and 10 rebounds in the national championship game and generated national headlines with her "you can't see me" hand gesture.
Nobody has been able to walk the fine line between national-championship success, influencer status and individual NIL wins like Reese. She was named On3's most impactful person during Year 2 of NIL, and she's continued to pile on the accolades and deals.
For example, she added to her NIL empire in October with new agreements with Tampax and a multi-year contract with Reebok.
"There is no one making a bigger impact on the game right now than Angel Reese," Shaquille O'Neal said when announcing the Reebok partnership.
2. Flau'jae Johnson – $1.1 million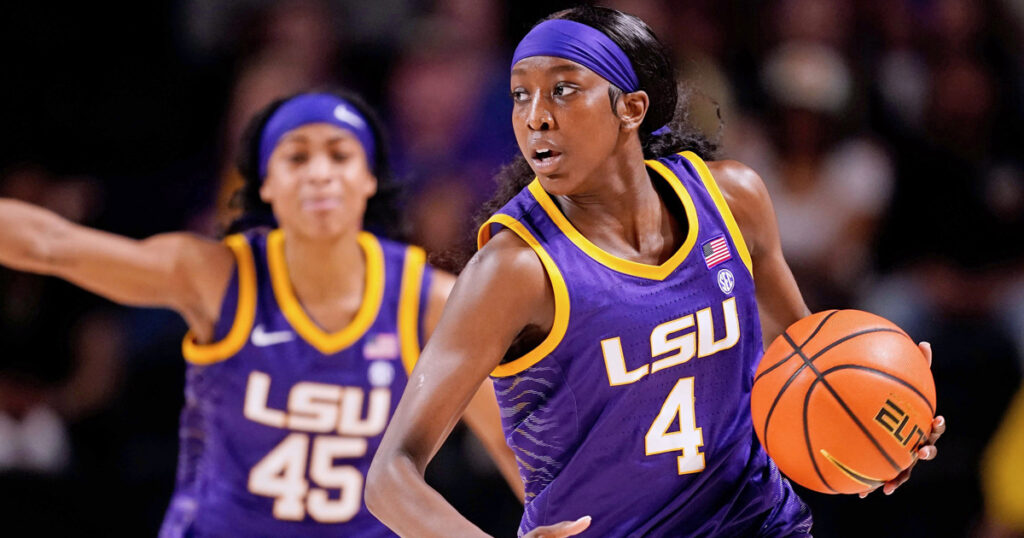 School: LSU
Position: Guard
Followers: 3.1 million
Flau'jae Johnson is a world-class talent on and off the court.
Johnson made an instant impact at LSU as a freshman, starting all 36 games and being named the SEC's freshman of the year after the 2022-2023 season. She averaged 11 points and 5.9 rebounds, helping the Tigers win the national championship.
Off the court, Johnson's a rap star with a record deal with Jay-Z's Roc Nation. In fact, Johnson announced her commitment to LSU with the release of a new song "All Falls Down" accompanied by a music video that featured Baton Rouge's Lil Boosie.
The marriage between music stardom and stardom in basketball has propelled Johnson to build a massive brand. She has 3.1 million followers on social media and a long, long list of NIL deals with top companies like Tampax, Amazon, Uninterrupted, Papa John's, Doritos, Raising Cane's, Powerade and others. She also grabbed national headlines when she signed a shoe deal with PUMA in 2022.
3. Caitlin Clark – $764,000
School: Iowa
Position: Guard
Followers: 1 million
While she was already wildly successful, Caitlin Clark developed into one of the most well-known names in college basketball last season. Despite losing to LSU in the national title game, Clark was named the national player of the year after averaging 27.8 points and 8.6 assists, while shooting 38.9 from behind the 3-point arc.
The notoriety generated from her success allowed her to expand her social media presence and NIL brand.
In October, she became the first college player to ink an NIL deal with State Farm. She's also landed NIL deals with Buick, Nike, Topps, H&R Block, Hy-Vee and numerous other companies. Clark recently branched out to sign NIL representation with Excel Sports Management – the same agency that reps Tiger Woods, Peyton and Eli Manning and an extensive list of women's basketball stars.
4. Paige Bueckers – $643,000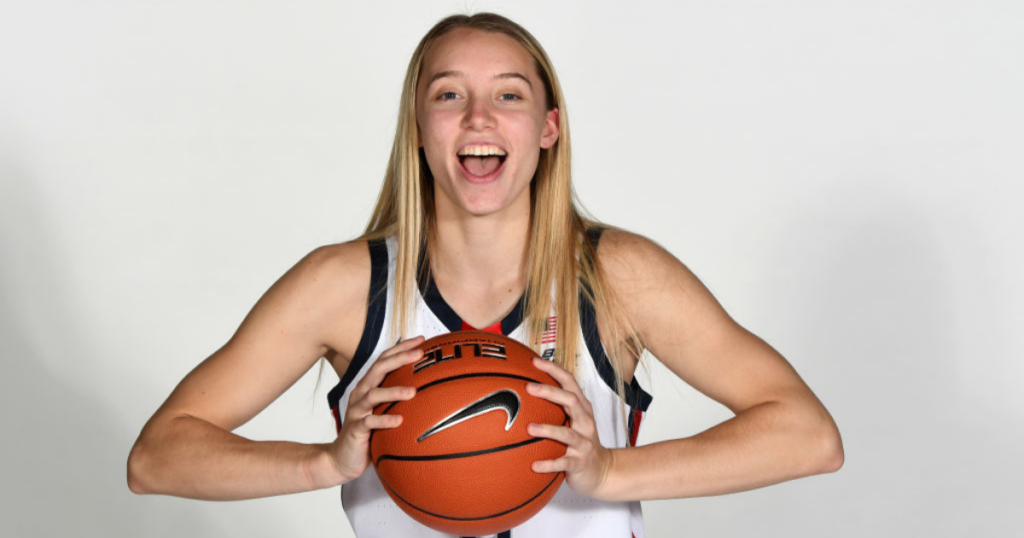 School: UConn
Position: Guard
Followers: 1.6 million
Paige Bueckers is ready to make her return.
The UConn star sat out the entire 2022-23 season, recovering from an ACL injury. But there's no questioning how effective Bueckers is on the court when she's fully healthy. In 46 career games at UConn, she's averaging 18 points and 4.5 rebounds. She was also named the 2020-2021 national player of the year.
Bueckers has emerged as one of the biggest winners in the NIL Era. Her recent deal with Leaf Trading Cards is a perfect example of that NIL success. But it's just one of many deals she's shared with her large social media following. Since September, she's also landed NIL deals with GoArmy, Nike and partnered with the Bleeding Blue For Good collective. All in all, Bueckers' NIL portfolio is one of the most comprehensive in college sports.
5. Hailey Van Lith – $562,000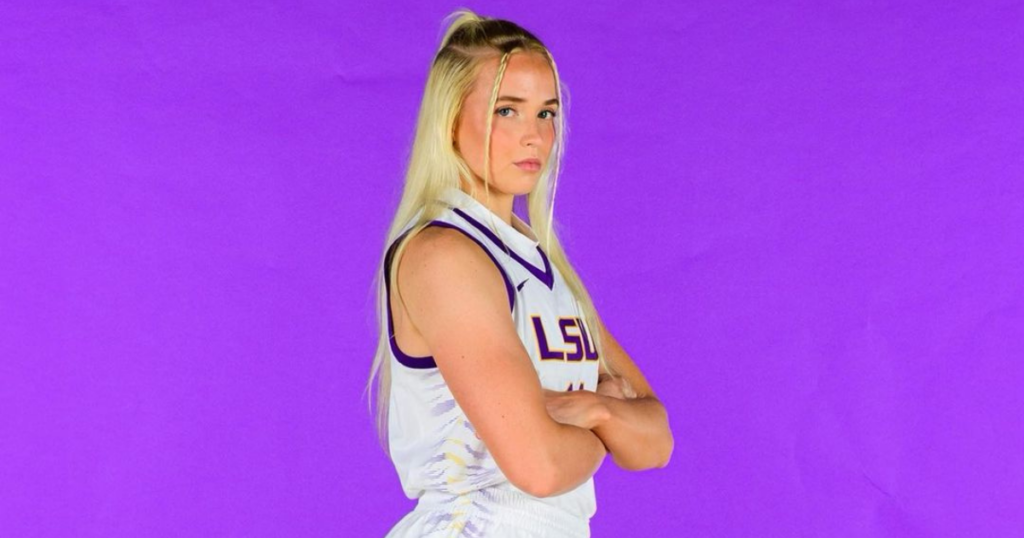 School: LSU
Position: Guard
Followers: 1.1 million
Hailey Van Lith was one of the faces of NIL this offseason when she transferred to LSU after three successive seasons at Louisville. Many claimed she transferred to Baton Rouge solely because of NIL or to chase a ring. Yet, she said the move had less to do with personal gain and more with personal happiness.
Regardless, Van Lith is one of the top players in the game. She scored more than 1,500 points and earned about every type of honor you could get in her three years at Louisville. And she's expected to play a central role in the Tigers' pursuit of back-to-back national championships.
Her success and a pension for posting regular content sparked a sizable following of more than 1.1 million on social media. That combination generated NIL deals from top brands like adidas, Dicks Sporting Goods, Valentino, Overtime and many more.
6. Sedona Prince – $361,000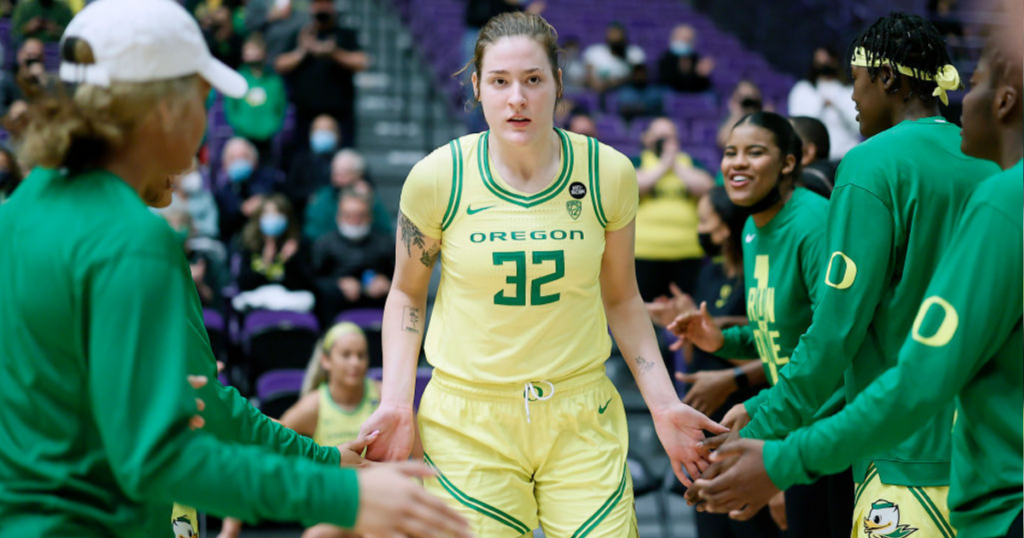 School: TCU
Position: Forward
Followers: 3 million
While Sedona Prince hasn't recently generated the same type of headlines as Reese, she might be the most impactful athlete in all of college sports.
Yes, she's had a lot of success at Oregon and is expected to star this season at TCU after opting not to enter the WNBA draft. Yes, she's also built a large following with her vital TikToks and millions of followers. But she's also used her platform to become a social advocate.
She exposed the inequalities in treatment between male and female student-athletes – particularly with the difference in workout equipment and meals between the men's and women's NCAA tournaments. Back in the NIL world, Prince helped student-athletes, especially female athletes, to earn a profit through the NIL rule change. She was involved in the class action lawsuit in the summer of 2020 against the NCAA that helped reshape the NIL landscape. She is also one of the central figures in the consequential House v. NCAA case. A federal judge ruled last week that thousands of athletes could possibly receive NIL backpay as well as a slice of TV broadcast revenue.
7. Mia Mastrov – $307,000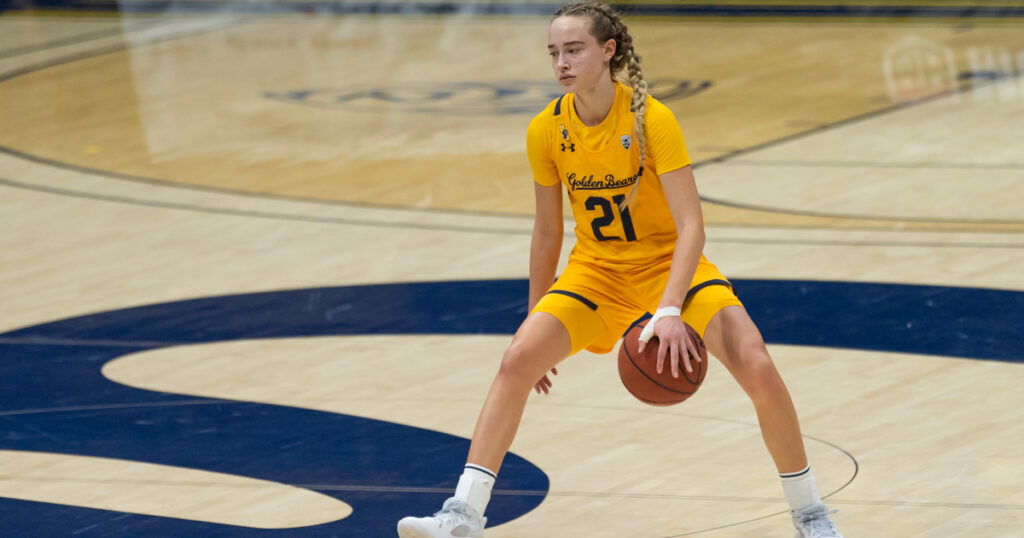 School: Cal
Position: Guard
Followers: 1.1 million
Mia Mastrov has masterfully crafted her brand on and off the court. Her father, 24 Hour Fitness founder Mark Mastrov, helped her understand the importance of brand awareness at a young age.
"You don't have to be defined as one thing. You can do all things, and still be powerful in every aspect of those things," Mastrov told the SF Chronicle.
Mastrov, who appeared in 28 games for the Cal Bears in the 2022-2023 season, has professional modeling experience and a passion for high-end fashion. She boasts more than 1.1 million followers across her social media accounts.
She's executed NIL deals with Gatorade and Meta that were facilitated by Raymond Representation. She also has done deals with Therabody, Neutrogena and others.
8. Deja Kelly – $236,000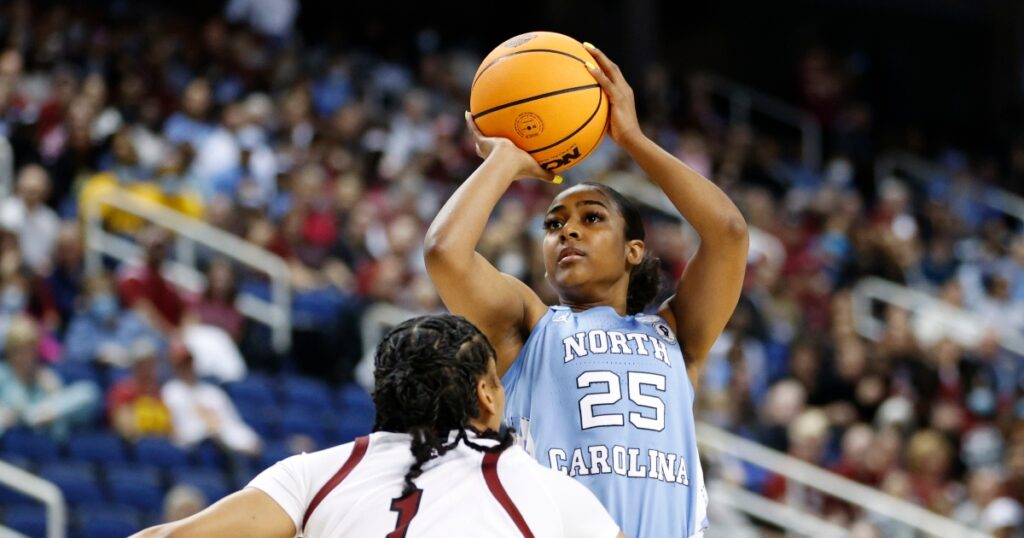 School: North Carolina
Position: Guard
Followers: 816,000
UNC guard Deja Kelly is a force on and off the court.
Kelly earned first-team All-ACC honors for the second straight season during the 2022-2023 season. As a junior, Kelly led UNC and ranked fifth in the ACC in scoring with 16.5 points and 17.1 points in conference action.
Away from basketball, Kelly has amassed a huge following on social media, which has helped build her NIL brand.
Kelly has more than 816,000 followers, including nearly 486,000 on TikTok alone. Her videos on TikTok have generated more than 12.7 million likes. She also hosts her own YouTube show called NILosophy.
So, it's no surprise she's racked up a long list of NIL deals, including from companies like crocs, State Farm, Beats by Dre, Essentia Water, Forever 21, Dunkin', Actively Black and KINLÒ.
9. Cameron Brink – $207,000
School: Stanford
Position: Forward
Followers: 491,000
The list of on-court accomplishments for Cameron Brink is similar to the list of NIL deals she's executed during her time on The Farm.
Brink is a three-time Pac-12 champion, a two-time All-American and an NCAA champion (2021). During the 2022-2023 season, Brink averaged 14.9 points, 9.5 rebounds and she had 111 blocks. She sparked the Cardinal to a 28-5 regular season record and a No. 1 seed in the NCAA Tournament. 
She's combined her basketball success with her impressive social media following of nearly 500,000 to build one of the top brands in college sports. She's landed NIL deals with Icy Hot, Stanley, New Balance, Buick, Urban Outfitters and many others.
10. Jaden Owens – $158,000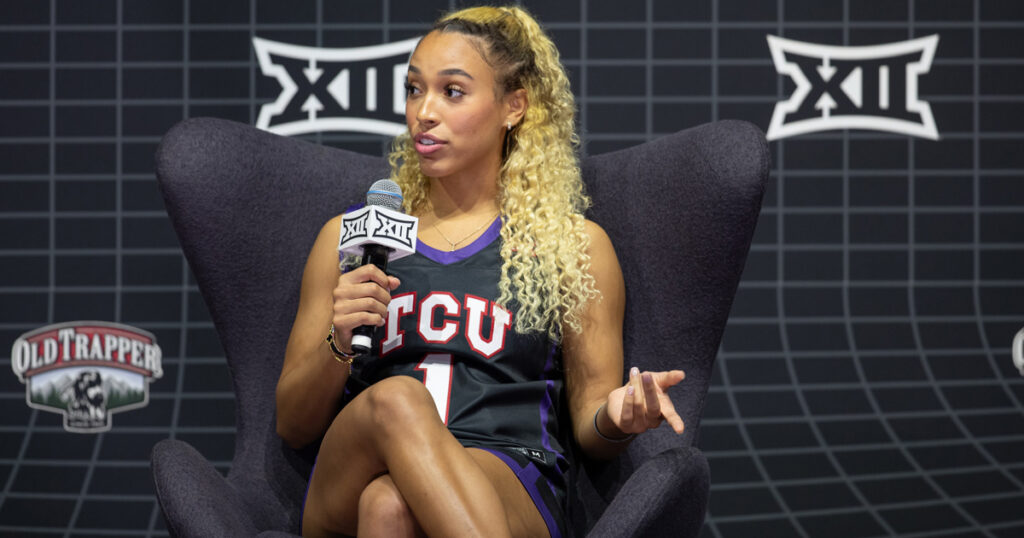 School: TCU
Position: Guard
Followers: 396,000
Known as one of the top point guards in college basketball, Jaden Owens transferred from Baylor to TCU ahead of the 2023-2024 season. During her time in Waco, she became the Bears' primary ball-handler and averaged 5.8 assists and 3.3 rebounds. Owens was also ranked as the No. 14 player overall coming out of high school in the 2019 recruiting class.
Owens is a massive success on the NIL front with a long list of deals, including Hibbett Sports, Overtime Fits, Champs Sports, H&R Block, Auntie Anne's Pretzels, Reebok, Vital Performance and many others.
About the On3 NIL Valuation
The On3 NIL Valuation is the industry's leading index that sets the standard market NIL value for high school and college athletes. A proprietary algorithm, the On3 NIL Valuation calculates an athlete's NIL value using dynamic data points targeting three primary categories: performance, influence and exposure.
About On3 NIL Valuation, Brand Value, Roster Value
While the algorithm includes deal data, it does not act as a tracker of the value of NIL deals athletes have completed to date, nor does it set an athlete's NIL valuation for their entire career.
The On3 NIL Valuation accounts for an athlete's roster value and brand value. Roster value is the value an athlete has by being a member of his or her team at his or her school, which factors into the role of NIL collectives. Brand value factors in an athlete's personal brand and the value it could bring to regional and national brands outside of the scope of NIL collectives.