Published November 6, 2023
The Atlanta BeltLine is packed with opportunities to discover the art that makes this city so vibrant. Home to a large temporary public art exhibit, the BeltLine is an excellent way to get fit while enjoying a unique art experience for free. Take in murals, sculptures and performances year-round.
Eastside Trail
Mural of Rapper Takeoff
Mural artist Armondo Monoletti honors late rapper Takeoff in a mural of him and his fellow hip-hop mates and family members Quavo and Offset.
Where: On the Eastside Trail under the John Lewis Freedom Parkway Bridge
Faces and Friends
Filled with fun faces and characters, this mural by artist Kyle Brooks, also known as A BlackCatTips, is sure to add some color to your BeltLine journey. Brooks' whimsical style and incorporation of street poems make for a great photo op during your stroll.
Where: On the Eastside Trail underneath North Highland Avenue
Somos Borincanos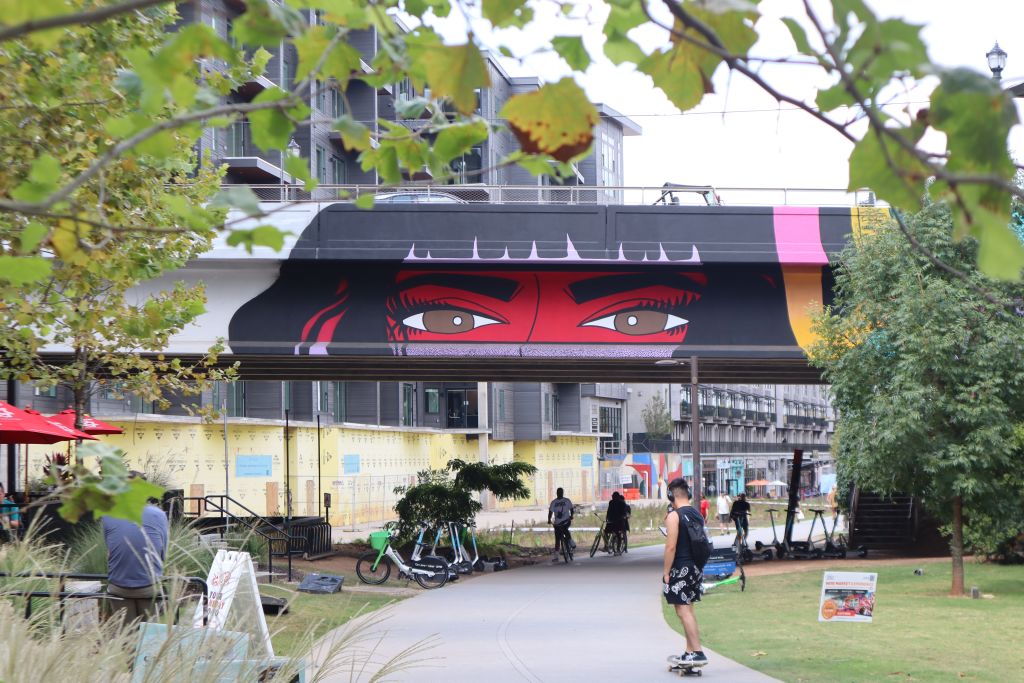 As part of the well-known mural artist ARRTADDICT's Taino series, Somos Borincanos is dedicated the artist's grandmother. The eyes are hard to miss as you walk along the Eastside BeltLine Trail.
Where: Edgewood Avenue Bridge
33 Oaks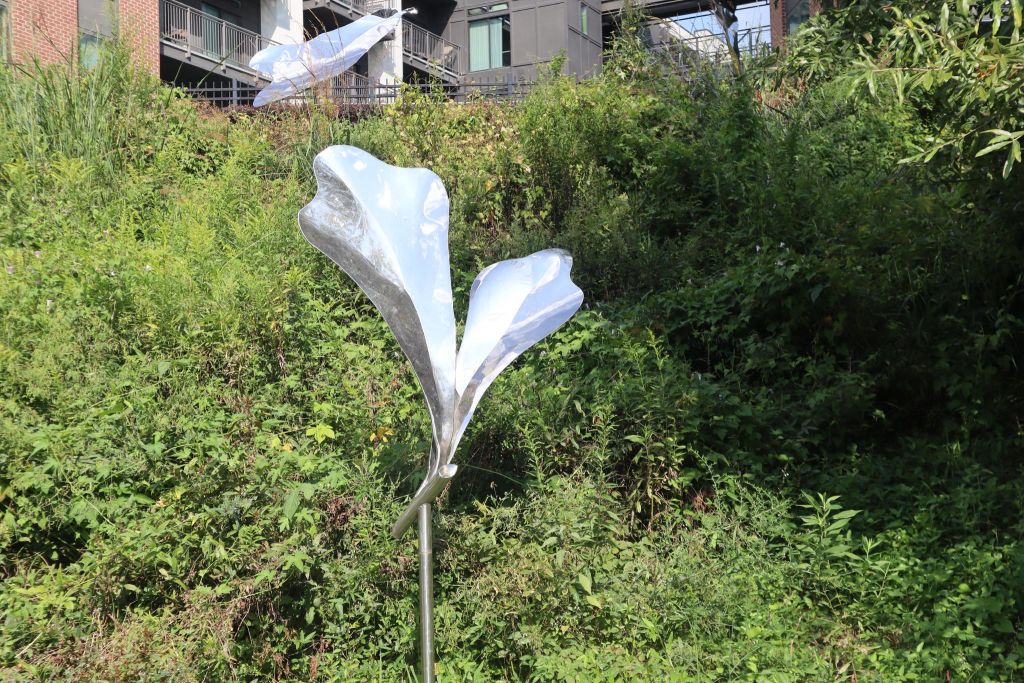 This collection of 33 stainless-steel leaf sculptures adds a fun touch along the Eastside Trail as these glowing leaves shine from their nests among the trail's grasses.
Where: Eastside Trail between North Avenue and Angier Springs
Westside Trail
The Highball Artist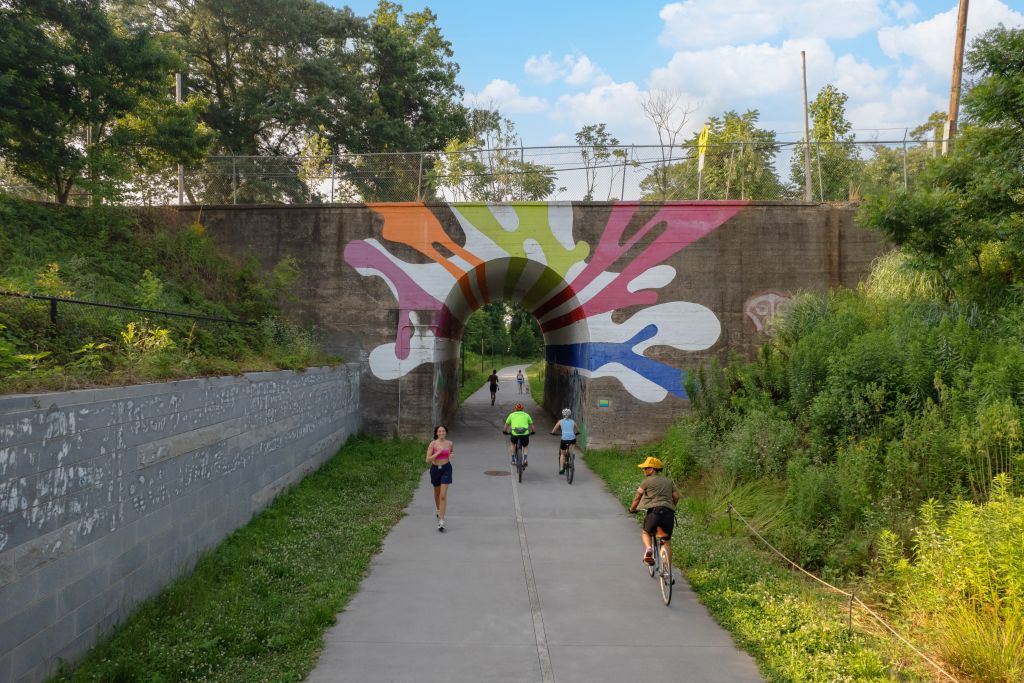 This minimalist mural's title comes from railroad slang for an engineer known for running the train fast. The design of the mural is meant to imply that the train has come out at high speed causing it to spill color on one side and explode out the other.
Where: In southwest Atlanta under the Lucile Avenue Bridge
Southside Trail
Passerine
As part of an ongoing series of murals called FORMATIONS, this mural continues the exploration of vibrant colors, patterns, flora and symbolism created to rattle spaces found in urban environments.
Where: 885 Glenwood Ave. SE
Looking for more ways to enjoy the art that helps tell Atlanta's story? Discover the Best Atlanta Street Art by Neighborhood.
Source link