Shantanu Maheshwari, known for his incredible dancing skills, began his acting career in 2011 with the popular teen dance show D3 – Dil Dosti Dance. He gained recognition for his role as the protagonist Swayam Shekhawat. Apart from acting, Shantanu is also a member of the dance crew Desi Hoppers. He made his Bollywood debut in Sanjay Leela Bhansali's Gangubai Kathiawadi, starring alongside Alia Bhatt.
Now, Shantanu is back with his acting and dancing talents in the dance fiction mystery web series Campus Beats. As the show recently released its second season, we got on a candid conversation with Shantanu to learn more about the series.
Did the D3-like vibes of Campus Beats influence your decision to take on the role of Ishaan?
Not at all, actually. I mean when it comes to dancing shows, I am very specific, very particular and I in fact, make sure that because D3 ran for so long and people still remember me for that role. It's my responsibility to do something different whenever I'm doing a dance-based project. So, I mean, apart from the maker being the same, that's Palki Malhotra, I don't think anything of Campus Beats is similar to D3, I would say. I mean the show is very different, the friendship element, college element, you can say, is similar. But, it's very different. The storyline is completely different. My character Ishaan is so drastically different from Swayam. And, so I think the reason why I selected Campus Beats is because of the lovely script, and ensemble cast show being true to its requirement i.e. dancers. So we have raw dancers who are acting for the first time. So the show is true to its nature and the story is amazing and my character is very challenging. It took a lot of time for me to get into the character. So those are the reasons actually that I took and went ahead with Campus Beats.
Season two delves into the world of dance competitions. How does this compare to real-life dance competitions, or are they similar in some ways?
I mean, yes, when you are in college when you are dancing with a crew and everything, obviously there has to be one competition which is a prestigious one. So, you are preparing for that and you aim to win it, you aim to ace it. So it's pretty much in a very realistic space and that's how dancers prepare for upcoming competitions or shows that they're doing with special performances, whatever it is. I mean, obviously, it's coming from real-life instances where you have this kind of rivalry going on, you have this kind of competition happening. Sometimes it's healthy, sometimes it's not so but yeah, it comes from that space where these instances do happen in a competition scenario and that's how you prepare.
As a big D3 fan, I found Campus Beats to be quite nostalgic. Do you think this nostalgia contributes to the show's popularity among fans?
Maybe in some way or the other. But as I said earlier, I think the show is very different. Apart from a few things, um, the overall, I think the look and feel you can say is similar because it's a breezy show. It's a light watch. D3 was a light watch. I don't want to do a lot of comparison between D3 and Campus Beats to be honest because I don't want to… I mean, D3 was D3, you know, and Campus Beats is something very different. It's a decade-old show, D3, and this is the present scenario. It's a current scenario. There are a lot of aspects in terms of how social media is so relevant in today's times and how much influence it holds in terms of today's generation.
In terms of nostalgia value, I mean, yes, it's an ensemble show. Nowadays, nobody makes an ensemble show. So maybe that part, that whole friendship aspect, and definitely the romance part of it, I can say, is a notch up than D3. So, yeah, there are a lot of elements that have been added in Campus Beats according to the present scenario. As I said, I don't want to compare it, but might happen that there's a nostalgia value, but the show is very different compared to D3 and even the characters are very different but if it's happening then I don't know. It works for the show.
I'm happy that more people are watching it because it's a good show and it deserves a certain kind of audience and popularity and it should be appreciated. And I think these are all real topics. I mean, these are something that are recurring topics when you are a teenager or when you are growing up. So I think nobody tries to cover it, but I think it's beautiful writing of Palki Malhotra and kudos to her ability to catch on to the youth and their mindset that she comes up with her unique ways and quirks to touch those points and discuss those points and play around.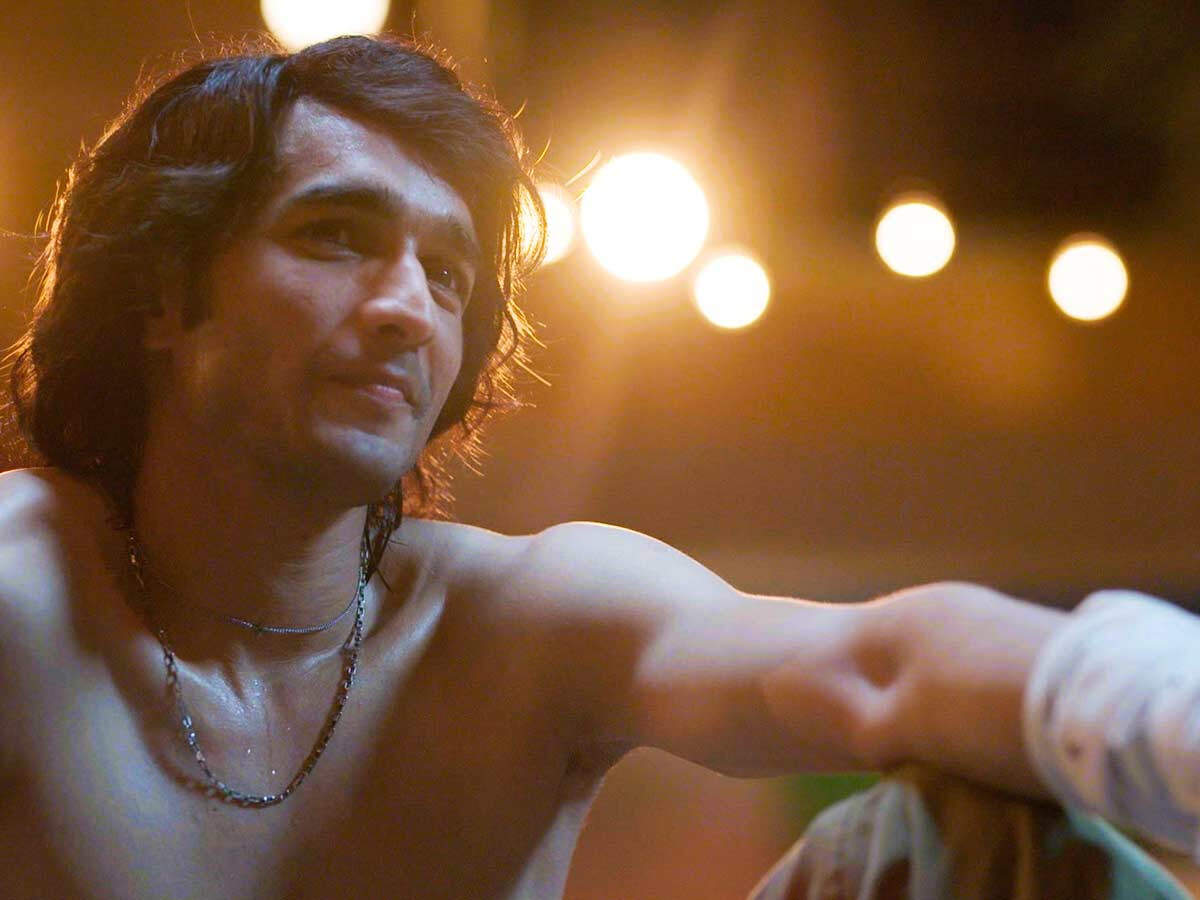 How do you personally connect with your character, Ishaan?
Ishaan and I are very different. In my life, I think I am very different from Ishaan. I actually took a lot of time to crack this character. It's one of my toughest characters. Because of the fact that it has so many layers and he's not a typical character where you can just play bad boy or you can play just good boy. He has his own thought process. He has his own judgments and way of living in terms of how important his friendship is. What does he feel about Netra? How he talks about situationship, because he's very clear in his head that it's very important whoever he stays with knows about his way of life.
Can you share any entertaining behind-the-scenes stories from the making of Campus Beats?
Oh, there have been a lot of them. They're all very situational actually, so it's very hard for me to give you one story as such. But I will try. So there was one sequence where we didn't have the location. The dance battle scene in Season 2, So we were in a time crunch and we had to finish a major chunk. Most of us were injured and we had to go all out. So once we finished our dancing and everything, and we called it a wrap, we all just hugged, hugged each other. We had a group hug. All of us were just teary because we were just so proud of each of us for pulling this off because it was all of us just passionate about this project and making sure that we delivered all of us in spite of our injuries, forget about that and just give your more than a hundred per cent, so that we can complete the shoot. So that was a very emotional moment.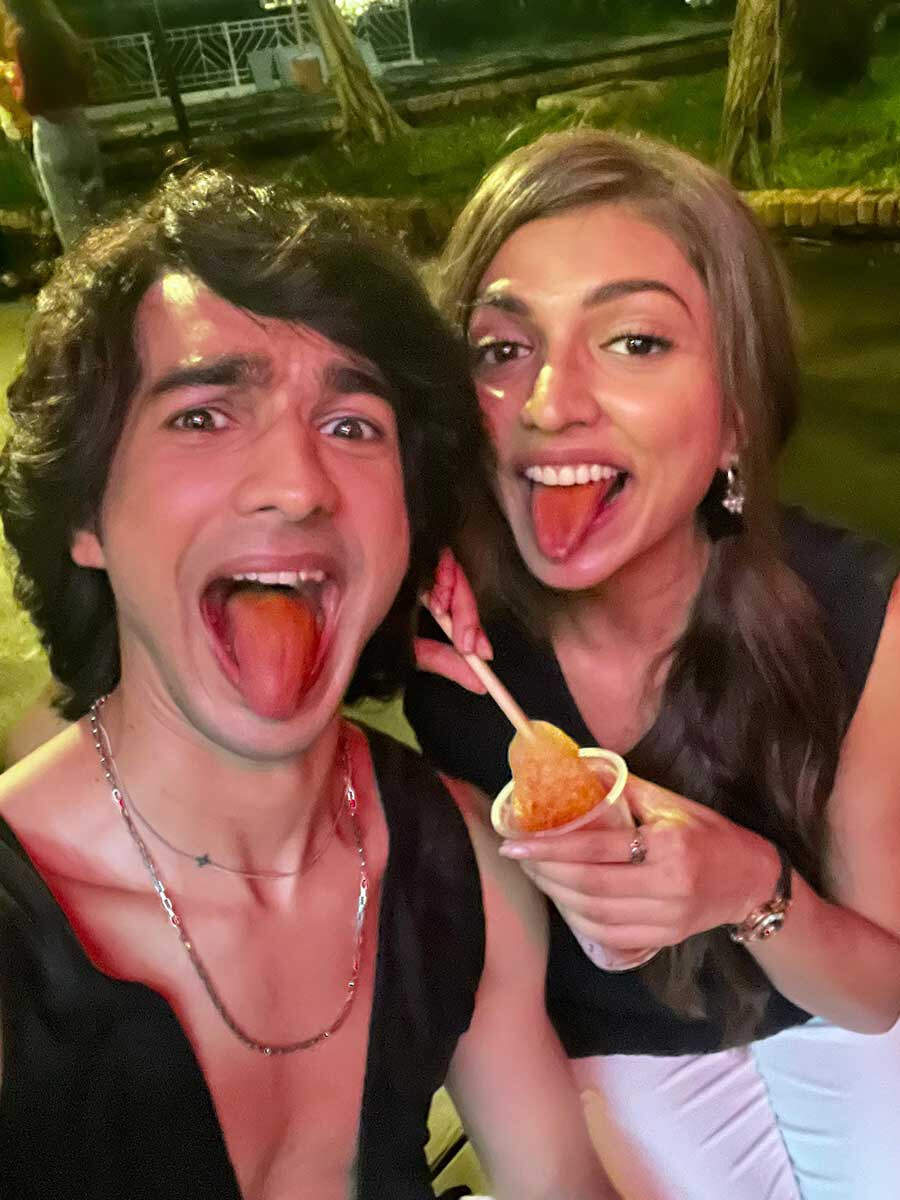 Your on-screen chemistry with Shruti is adored by fans. How long did it take for the two of you to develop this rapport?
I don't know how What was the ice break moment for us? I think by default we were doing a lot of scenes together and then we used to get little free time. So we used to have these small chit-chat sessions and I don't remember which scene was it and then we just started talking in terms of not just about the scene, but in terms of life and past experiences and whatever, and anyway, she loves to talk and I don't mind listening. She's a good human being. So I think we just gelled along on normal stuff and the friendship just grew stronger. I really can't pinpoint any particular incident or any particular scene. I admire the kind of passion that she has and the amount of hard work that she put in. And it just happened gradually. I think that's the best thing. And in terms of scene-wise and everything, obviously, we had our workshops and everything. So, all those things were there, but again, I'm not being able to pinpoint any such ice-break moment or how the chemistry developed and this and that. I really don't know. It just happened naturally, I think.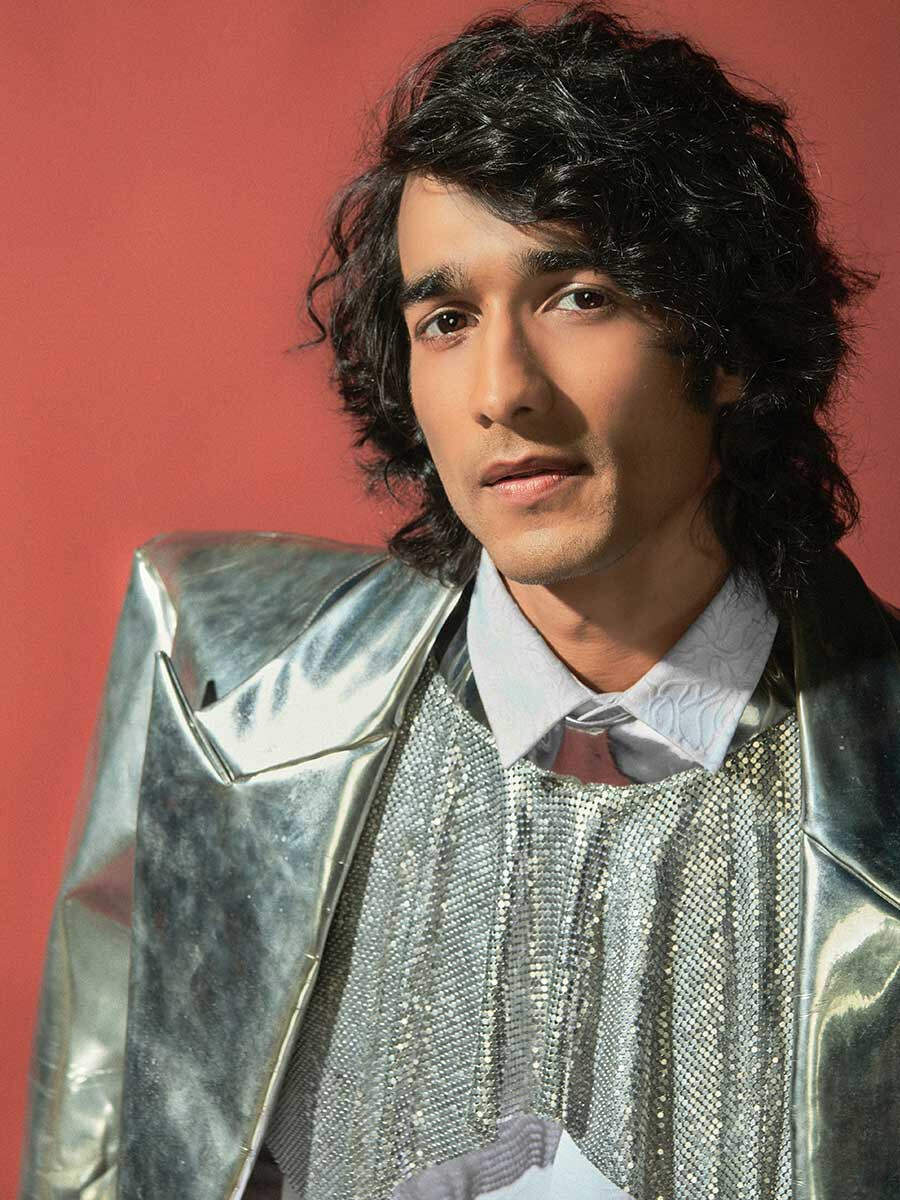 What can viewers anticipate in season three of the series?
Triple of everything, I would say. I mean there are going to be a lot of ups and downs in the equation. There is going to be a lot of dancing, lots and lots of dancing in season three and full ower-packed entertainment.