It's just one of 31 regular season games and it's not even a Missouri Valley Conference game.
But for SIU fans and players, there's no doubt the game they're most looking forward to is Oklahoma State's visit to Banterra Center on Dec. 5. It's the first time since the 2008 NIT, when the Cowboys were sent to Carbondale, that a Power 5 opponent has played at the Bank.
Speaking at the Salukis' Media Day on Thursday, senior guards Trent Brown and Xavier Johnson both expressed their eagerness to see a good Big 12 team make the trip to SIU.
"Extremely excited," Brown said. "I know they've played in a lot of atmospheres but I think there's nothing quite like the Dawg Pound. I think it's going to be special for them to open their eyes and see what type of place this is.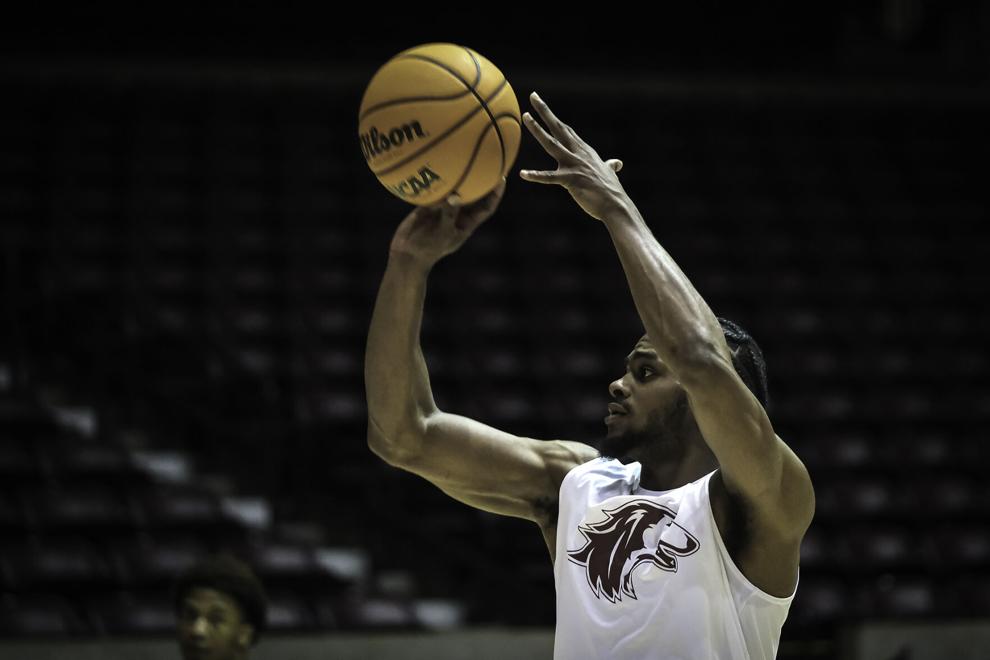 "We were able to get them last year but that was last year. We've got to be ready and have the same energy for them again."
The Salukis pulled off a 61-60 win last year in Stillwater when Marcus Domask took Lance Jones' pass in the left corner and buried a 3-pointer in the final minute, capping a comeback from a double-figure deficit in the second half.
That was arguably the best win of a 23-10 season that ended in the MVC tournament semifinals with a loss to eventual tourney champion Drake. No postseason tournament selected SIU, extending its postseason drought to 15 years.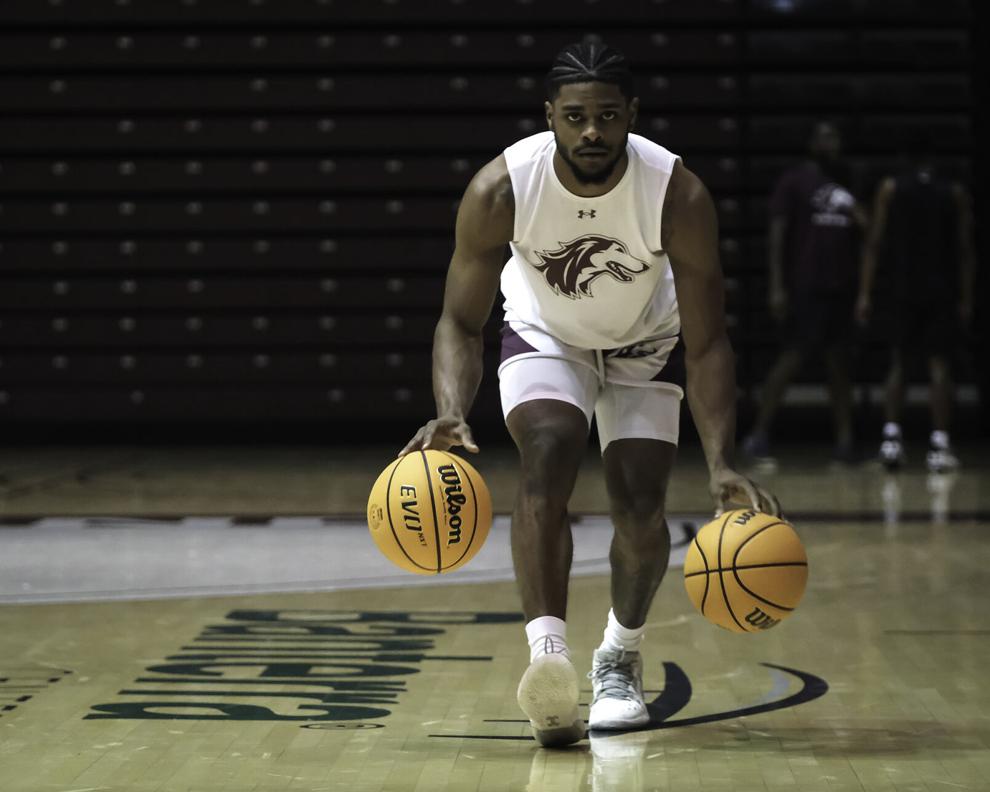 Johnson, a third team preseason All-MVC pick, characterized Oklahoma State as a "good matchup" for the Salukis.
"I think they'll be able to see that this is a special arena, too," he said. "We got them last year at their arena so we'll have to be ready to go this year."
The Cowboys' visit is one of a school-record 18 regular season home games for SIU. It's the one part of a two-for-one agreement the schools inked before last year, meaning the Salukis will play again at Oklahoma State during the 2024-25 season.
SIU coach Bryan Mullins is appreciative of Cowboys coach Mike Boynton for holding up his end of the deal and taking his team here.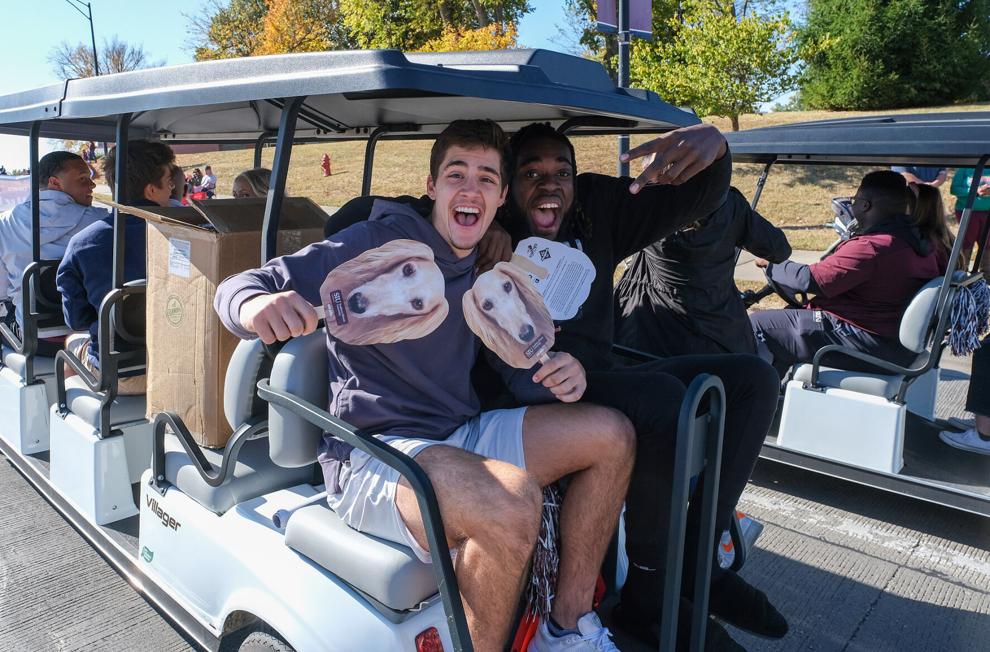 "A lot of luck and the end of September-type schedule," Mullins said when asked how it came together. "Coach Boynton is first-class and they had struggled too because of where they're located. For us, it was an opportunity we couldn't pass up."
ACHES AND PAINS
Mullins said Thursday that the team has been working through various injuries that have left them at least a player short for most of the preseason.
Key players like Johnson, forward Troy D'Amico (ankle) and forward Clarence Rupert have each missed time. Center Cade Hornecker (ankle) and freshman guard Sheridan Sharp (foot) are each going to miss the start of the season. Sharp's injury, a fracture, will likely shelve him for six-to-eight weeks.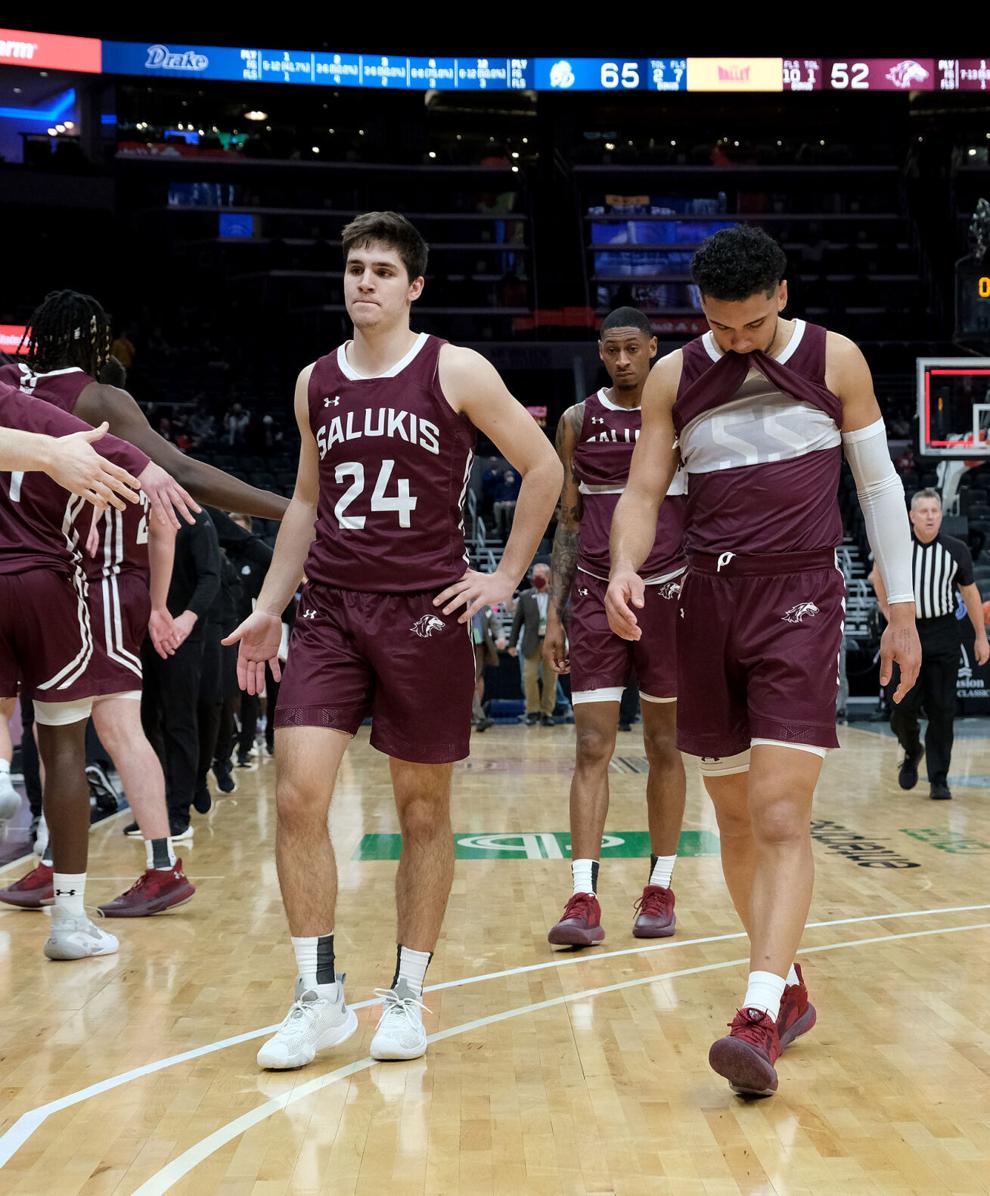 "We've had some injuries that we've battled through," Mullins said. "Cade's injury, we're looking for a second opinion so we can figure out the next course of action. He's probably not going to be back for a while."
Mullins did have good news on Johnson, D'Amico and Rupert, saying each would likely be able to play the season opener on Nov. 6 against Division II Kentucky State at Banterra Center. Mullins also said that it's not known yet if Sharp will redshirt because his timetable wouldn't have him returning until mid-to-late December.
DAWG BITES
For the second straight year, Mullins has opted to play two "secret" scrimmages that are closed to everyone but the teams involved and don't have to be publicized per NCAA rules. The team's first scrimmage came last weekend against Loyola, where Mullins served as an assistant under Porter Moser when the Ramblers reached the 2018 Final Four. … If you're wondering about an initial starting five, you'll keep wondering for a while. Mullins hasn't decided on that yet, either, saying it will take time to figure out the team's opening lineup and player rotations. But it seems certain that Johnson, D'Amico, Rupert and probably Brown will be four of the five starters. … Starting times have been set for most Saluki home games, including the Dec. 30 MVC game with UIC that's part of a women's-men's doubleheader. The women will entertain Drake at 1 p.m. and the men will tip off at 6 p.m.