Summary
Angelina Jolie has had a poor run of movies in recent years, with many underperforming both with critics and at the box office.
Despite the lack of success, Jolie consistently delivers committed and energetic performances, often outshining the material she is given.
The release of Kung Fu Panda 4 in 2024 has the potential to be Jolie's biggest box office hit since 2016, and it may kickstart her movie comeback.
Even as an A-list star, Angelina Jolie has had a run of critical and commercial misfires over the last eight years, but her next movie can break the streak. Unlike some of her contemporaries, Jolie sometimes only makes two movies a year, or even one a year, preferring to balance her acting career with philanthropic endeavors and familial obligations. This means that when Jolie has a new movie coming out, fans and critics take notice, but within the span of the last decade, the vast majority of the projects she's starred in or directed have underperformed.
Jolie's best movies prove that she's never been one to play it safe with her career, but after appearing in dramas like Girl, Interrupted (for which she won the Academy Award for Best Supporting Actress), action movies like Tomb Raider, Salt, and Mr. & Mrs. Smith, and fantasy films like the Maleficent movies, she can be selective with what movies receive her time and energy. That doesn't mean that what she appears in will be a hit, even as one of the highest-paid actresses of her generation. Jolie's next film will undoubtedly align her interests with critics and fans and give her the comeback she deserves.
Angelina Jolie Has Had A Poor Run Of Movies (Either With Critics Or At The Box Office)
In the last eight years, Jolie has had a poor run of films with critics and at the box office despite working with some of the best creative talent in the business. Maleficent 2: Mistress of All Evil in 2019 was a success, but not as lucrative as the first film in the franchise, and in 2020, family-oriented fantasy films Come Away and The One and Only Ivan massively underperformed. She had two releases in 2021, Taylor Sheridan's Those Who Wish Me Dead, in which she played an intrepid fire watcher, and Eternals, an ensemble superhero flop for the MCU, that both failed to excite fans and critics.
Jolie gives as committed and energetic performances as ever in each of these films, but the writing, pacing, and in some cases, over-saturation of the market worked against her. Jolie has always been a dynamic screen presence who has the propensity to outshine the material she's given, which doesn't seem to bother the actress if the projects she works on inevitably end up funding her numerous charitable causes. Fans can look forward to several movies in the future that will make the most of her charisma and vigor.
Kung Fu Panda 4 Will Likely Be Angelina Jolie's Biggest Box Office Hit Since 2016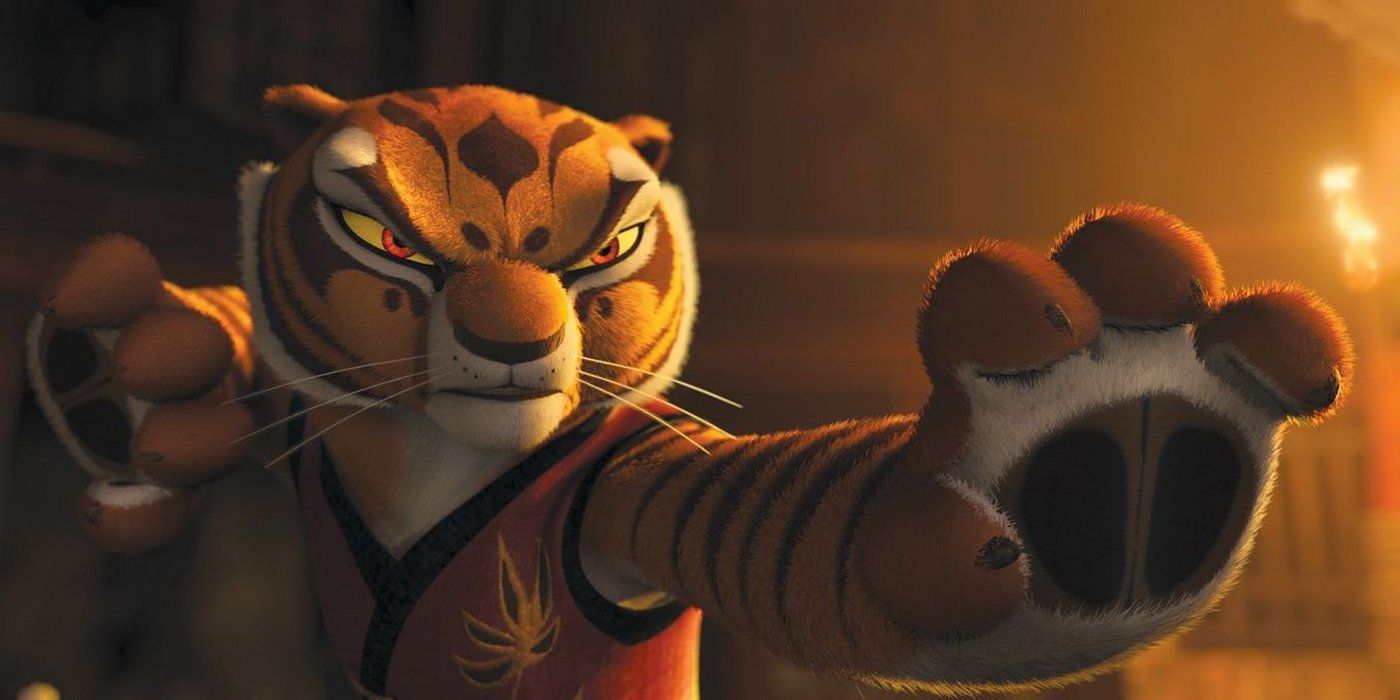 Kung Fu Panda 4, which will be released in 2024, marks Angelina Jolie's biggest box office hit since Kung Fu Panda 3 in 2016. Given how well the third installment in the Kung Fu Panda franchise performed at the box office, the fourth film will undoubtedly be just as successful. In fact, it may even outdo the third film due to the 8-year gap, and because the franchise, like Shrek, Toy Story, or How to Train Your Dragon is a beloved series of animated films that have been going strong for over a decade.
Between Kung Fu Panda and Kung Fu Panda 3, Jolie's character, Tigress, also appeared in shorter videos and holiday specials like Kung Fu Panda Holiday, Kung Fu Panda: Secrets of the Masters, and Kung Fu Panda Po's Winter Wonderland. These smaller spinoffs kept the franchise alive in fans' minds but also made it ubiquitous, whereas releasing a new film all these years later will make it feel special. Jolie is rejoined by the original cast including Jack Black as Po, Seth Rogen as Mantis, Jackie Chan as Monkey, and Dustin Hoffman as Rat.
Kung Fu Panda 4 Can Begin Angelina Jolie's Movie Comeback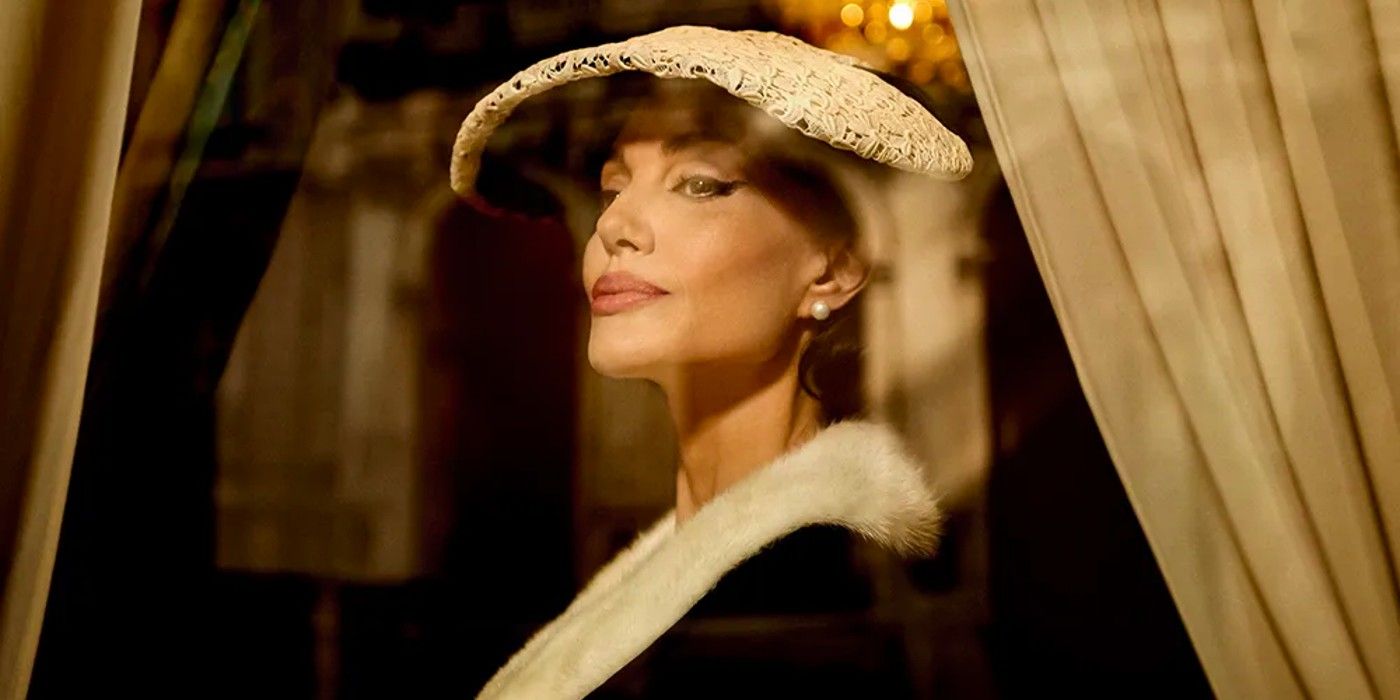 Kung Fu Panda 4 will be Jolie's first new release in three years, and it's poised to kickstart her movie comeback. In addition to that movie, Jolie currently has 4 other projects in various stages of development: Maude vs Maude, Maleficent 3, Maria, and Every Note Played. No doubt her most highly anticipated film, Maria will be a biopic that focuses on famous opera singer and diva Maria Callas during her final days in Paris in the '70s, and promises to be Jolie's most intimate and stirring dramatic role yet.
Balancing commercially successful movies with personally fulfilling ones has always been her prerogative as one of the most charismatic and dynamic actresses in Hollywood. Jolie has always marched to the beat of her own drum when it comes to the projects she works on and the creative choices she makes as an artist, and the popularity of Kung Fu Panda 4 will hopefully lend credence to the more risky films on her docket. Fans can look forward to a real Angelina Jolie renaissance in the years to come.