Summary
Ocean's 8's box office success proves it deserved a sequel, but Ocean's 9 has not materialized yet due to scheduling complications and the search for a female director and writer.
Despite its average critical ratings, Ocean's 8's record-breaking weekend box office sales reaffirm the enduring appeal of the heist genre, making Ocean's 9 a logical next step.
The upcoming Ocean's 11 prequel should not stop Ocean's 9 from happening, as both films would feature bankable stars and offer new narrative avenues for the franchise to explore and expand.
Ocean's 8's $297 million success makes it hard not to wonder what happened to Ocean's 9 — here is the answer. Most successful movies and television shows in Hollywood take the franchise route, opening the floodgates of diverse narrative avenues. When Ocean's 14 did not materialize for several behind-the-scenes reasons, Ocean's 8 took the stage with its star-studded female cast. Like its parent movie series, Ocean's 8 presented a meticulously crafted heist thriller that included well-timed twists and enthralling character beats. However, despite having all the right ingredients and a $297 million box office to prove its potential, Ocean's 8 never received a sequel.
While it is understandable that some sequels take more time than others, Ocean's 9 seems to have completely fallen off the radar. This has left audiences curious whether the sequel movie will still come into being or slip further away from the franchise's horizon with each passing year. Hence, here is a breakdown of why Ocean's 9 still deserves a chance, what Ocean's 8's cast has said about the movie, and how the Ocean's 11 prequel will affect the franchise.
RELATED: All 5 Ocean's Movies Ranked From Worst To Best
Ocean's 9 Should Have Already Been Made After 8's Impressive Box Office
Despite being a spin-off of the original Ocean's franchise, Ocean's 8 performed incredibly well at the box office. Against a budget of $70 million, the movie earned $297.8 million worldwide, which instantly proved that it deserved more installments like the original Ocean's movie series. What made Ocean's 8's box office all the more impressive was that it faced stiff competition from Hereditary, Jurassic World: Fallen Kingdom, and Incredibles 2 but still managed to break even with a clear margin. Since its worldwide returns established that its spin-off formula and ensemble cast were received well, Ocean's 9 seemed inevitable.
Although Ocean's 8 critical ratings were not as impressive as Ocean's Eleven's, the film had fairly optimistic reviews and still stands at 68% on Rotten Tomatoes. Given how Ocean's Twelve was followed by another installment in the original movie series, despite getting mixed reviews from viewers and critics, Ocean's 8's average ratings were clearly not a parameter to determine the movie series' fate. Not to mention, Ocean's 8's record of earning the highest-grossing weekend box office sales in the franchise proved that the appeal of the heist genre was no less enduring in the late 2010s than it was in the mid-aughts, affirming that Ocean's 9 should have happened soon after Ocean's 8.
Why Ocean's 9 Has Not Been Made Yet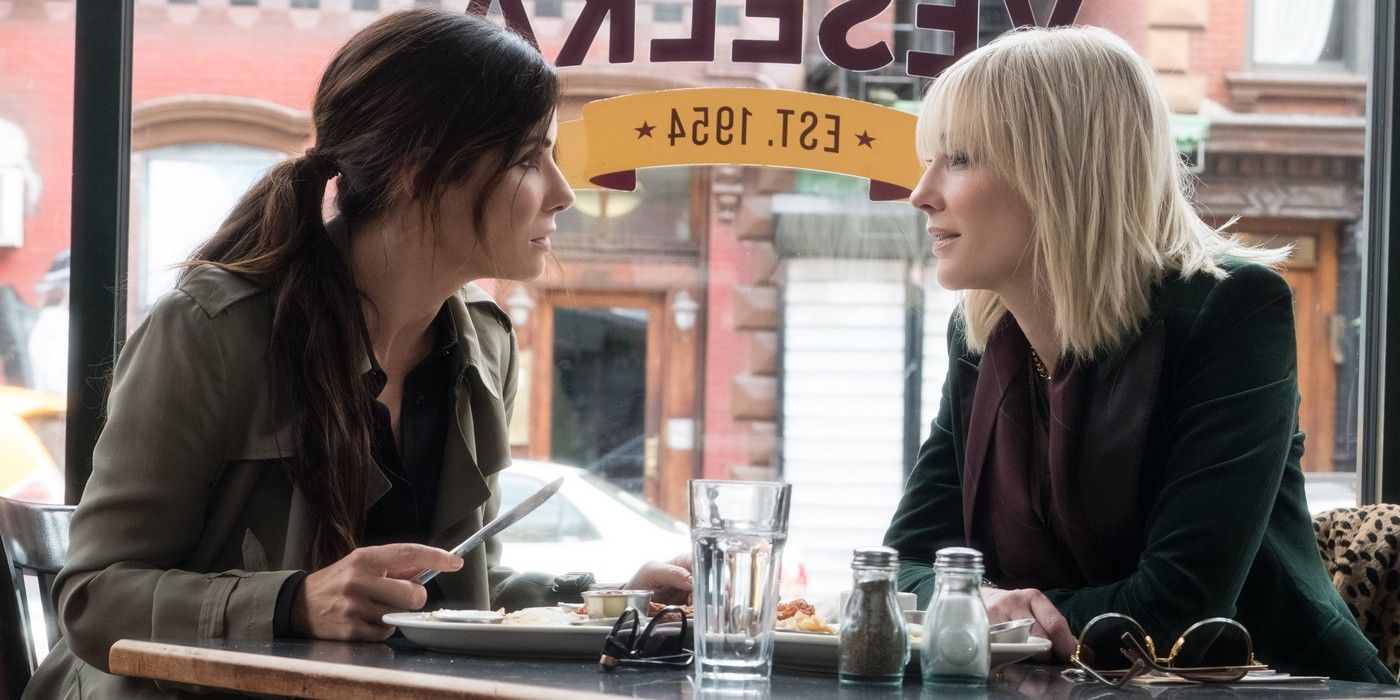 Considering how Ocean's 8 box office performance was not holding Ocean's 9 back, other factors might have likely contributed to its delay or cancelation. Since the film had an ensemble cast, scheduling complications could have been one of the primary reasons why the film never happened. In an interview, Sandra Bullock opened up about Ocean's 8 saying, "You need to coordinate people's schedules, find a badass female director, an incredible female writer, and come up with a story that no one would expect, that only women could pull off."
Her comment suggests that not only are the actresses involved in the first film busy with other projects but are also expecting a female director and a female writer to bring something exceptional to the table with Ocean's 9. On several occasions, Sarah Paulson, too, has shown enthusiasm towards the movie. In response to Sarah Paulson half-jokingly saying that Awkwafina may not have time because she is famous, the Crazy Rick Asians star also confirmed (via ET) that she is available for Ocean's 9. Hopefully, these scheduling complications will be resolved soon, and the movie will eventually see the light of the day.
Ocean's 11's Prequel Movie Shouldn't Stop Ocean's 9 From Happening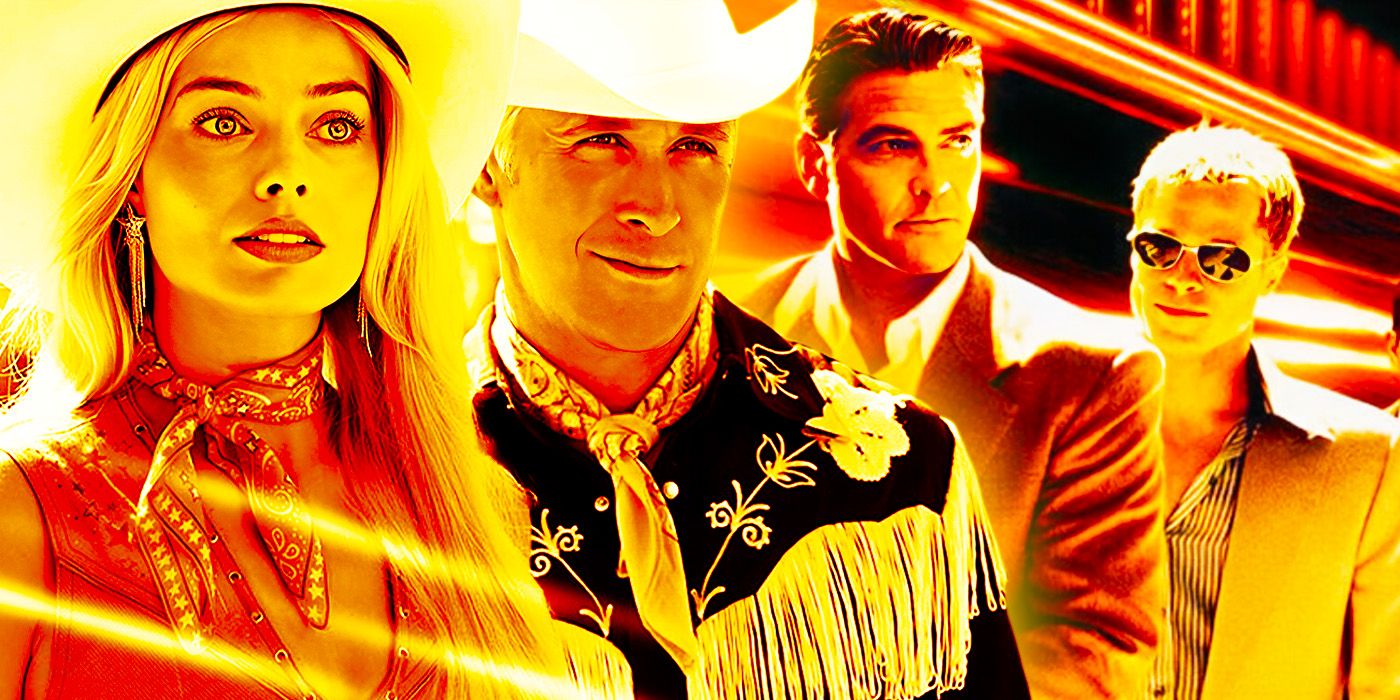 According to reports, an Ocean's 11 prequel is already underway, with Margot Robbie and Ryan Gosling as two of its leads. Given the dynamic duo's success with Barbie, the prequel movie already seems to be on the right path to further cementing the franchise's legacy among heist films. However, just because an Ocean's 11 prequel is coming out does not mean Ocean's 9 should not happen. Both movies would include highly bankable stars and bring something new to the franchise's overarching storyline. Like the Ocean's 11 prequel, Ocean's 9 would also help the franchise explore new narrative avenues, grow the depth of its world-building, and expand its universe.