Posted in: Games, Indie Games, Video Games | Tagged: Gods Of The Twilight, Volutian Design
---
Check out the latest trailer for the new cyberpunk visual novel Gods Of The Twilight, as the game will be released this November.
---
Indie game developer and publisher Volutian Design has officially revealed the release date of their new game, Gods Of The Twilight. If you haven't seen this one yet, the game is a cyberpunk visual novel in which the old Norse magic has returned to a decaying futuristic society that is steadily approaching Ragnarök. The game has been in Early Access for a minute, giving you a chance to play through the first five chapters of the story. But now we know the full version will be released on November 14, 2023. Enjoy the trailer below hyping up the story.
"In Gods of the Twilight, players are thrust into New Reykjavík, a city-ship set in a futuristic world of invasive technology and ecological disaster. Play as dual protagonists Althea and Farkas, inhabitants of the city-ship and reincarnated deities who must navigate their own roles in this decaying world while also evading high-tech cultists, uncovering ancient truths and their own arcane abilities, all as the apocalypse approaches. As each chapter unfolds, Althea and Farkas will discover their pivotal roles, developed by player choices, as the end of the world draws closer."
"Interdependent choices play off of each other and carry over between chapters, adding greater importance to every interaction with the game's richly designed NPCs from every corner of society – including military intelligence officers, bartenders, billionaires, and the protagonists' childhood friends. There's no question that their world will end, but with hundreds of variables, you can decide how. Told via compelling storytelling and thought-provoking choices that affect the protagonists' stats and uncover new options, you'll develop a wide range of relationships as the game progresses. Interact with an array of companions and choose to make friends, challenge rivals, or fall in love (including the protagonists with one another). Together, Althea and Farkas must navigate a complex network of potential allies and adversaries, which includes deities, mythical creatures, governmental bodies, powerful corporations, and criminal organizations."
---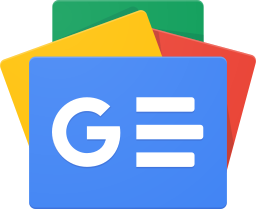 Stay up-to-date and support the site by following Bleeding Cool on Google News today!