Horror has been a widely popular genre among audiences spanning decades now. Many horror films become franchises because one film simply is not enough for horror fans. Going to a movie theater to watch the latest horror flick in a dark room filled with other excited moviegoers anticipating thrills and chills is a cinematic experience horror fans look forward to. The horror genre is constantly adapting and expanding, leaving us with a plethora of intriguing choices to pick from for a spooky movie night.
Horror films are always a go-to when you're craving a good scare, but there are enough terrifying television shows available to have a week-long scare-a-thon. In a world where binging everything is the most common way to consume media, horror TV series provide the perfect opportunity to experience fright and delight from the comfort of your own home.
Since the horror genre is widely beloved, many horror TV shows have multiple seasons, which allows the characters and story to be more fleshed out. It also gives the viewers ample time to connect with the characters, making it hurt even more when they are eventually killed off, or worse. Horror fans are extremely dedicated to the genre, so there are quite a few shows that aired for many years. With spooky season in full swing, here are ten of the longest-running horror TV shows:
Related: The Top 20 Horror TV Shows of All Time, Ranked
10
Alfred Hitchcock Presents – 7 Seasons (1955-1962)
Hitchcock is often considered the master of suspense, and he is certainly worthy of that title when it comes to his work in horror. While he was still actively directing and making movies, Hitchcock also created, produced, and hosted the horror anthology series Alfred Hitchcock Presents. It covered various stories about different people committing murder, suicide, and other heinous crimes caused by certain motivations.
The show's infamous title sequence was simple yet effective, showing an outline of Hitchcock's side profile as his silhouette eventually walks in front of the outline, ending with him usually saying "Good evening" to the viewers at home. The successful show ran for seven seasons from 1955 through 1962.
9
Tales from the Crypt – 7 Seasons (1989-1996)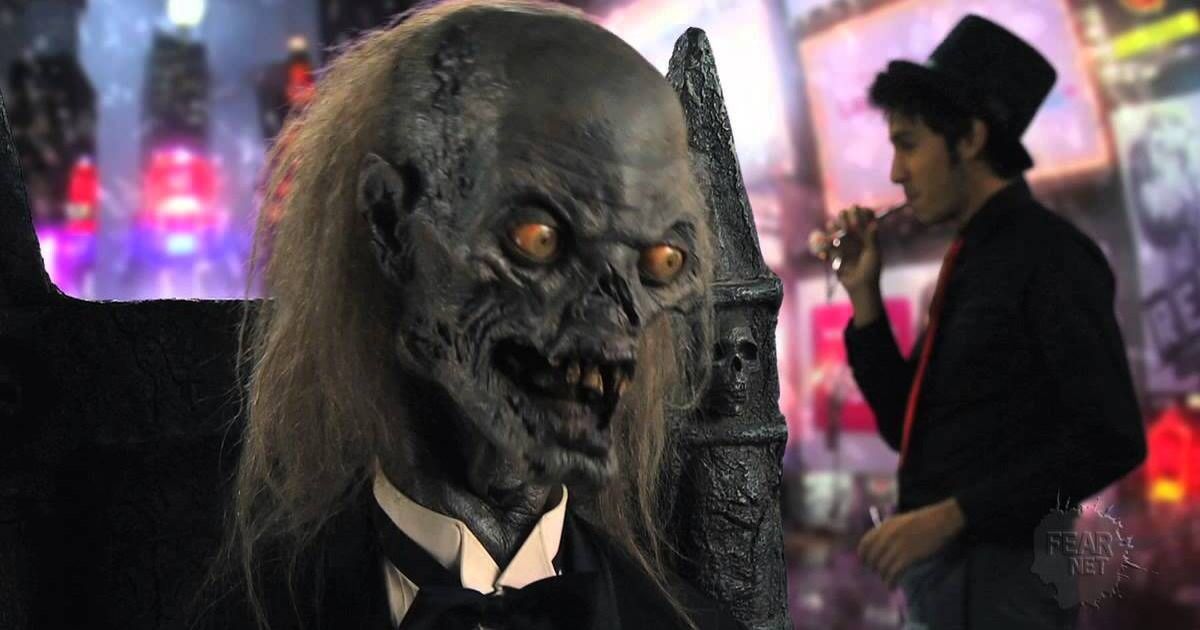 HBO's Tales from the Crypt is based on the gruesome E.C. comics from the '50s as told by the Crypt Keeper, a sinister ghoul obsessed with horrific puns and gallows humor. It's an anthology series filled with 30-minute stories of "dead-on humor and horror", as the tagline for the show suggests. Some of the horror themes include black magic, science fiction, and dark twists.
Since it aired on HBO, it was able to go darker than other horror shows at the time, including graphic violence and the use of profanity. It was essentially a cross between The Twilight Zone and modern horror movies, so it was advised that the young and squeamish steer clear of watching. It ran for seven seasons from 1989 to 1996.
8
Are You Afraid of the Dark? – 7 Seasons (1990-2000)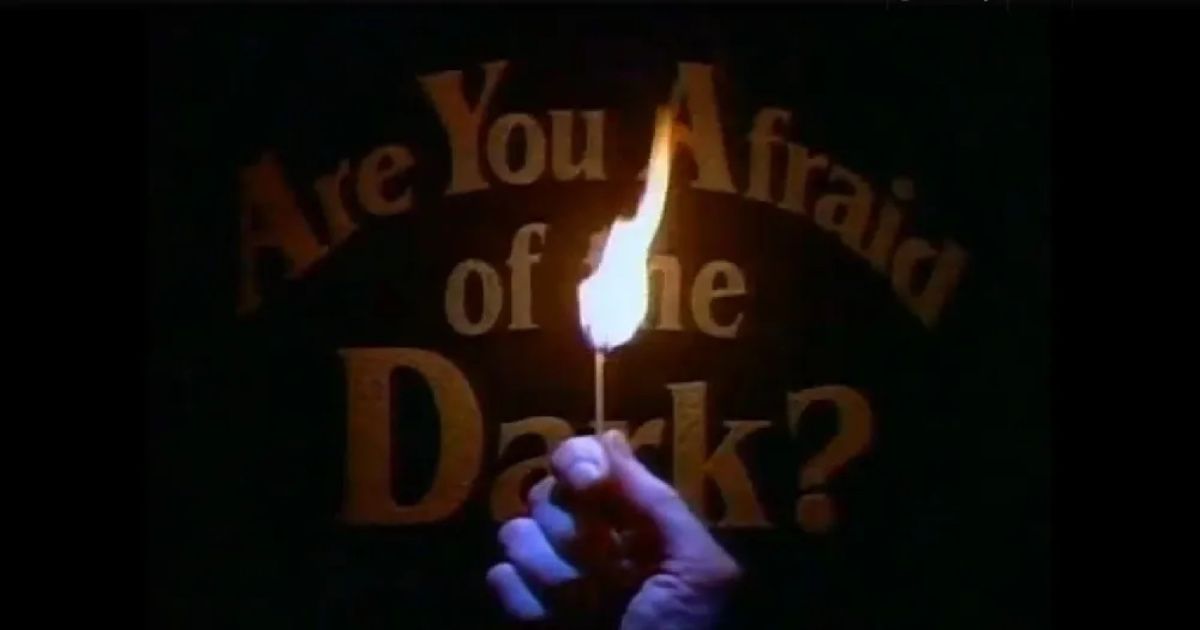 If you grew up in the '90s or 2000s, chances are you have seen at least one episode of the children's anthology show Are You Afraid of the Dark? This show embodied the "swapping scary stories around the campfire" trope as every episode would begin with a group of teenagers sitting around a campfire. The teens called themselves "The Midnight Society" and would introduce each episode by telling each other different scary stories illuminated by the fire's glow.
Since the show was geared toward children and teenagers, it was never excessively frightening or gory, but it added just enough horror elements to stick with kids watching it back in the day. The stories typically revolved around haunted houses, clowns and fun houses, what goes on behind the neighbors' walls, and other things that go bump in the night. It ran from 1990-2000 for seven seasons on Nickelodeon and Canada's YTV.
7
Buffy the Vampire Slayer – 7 Seasons (1997-2003)
\n "">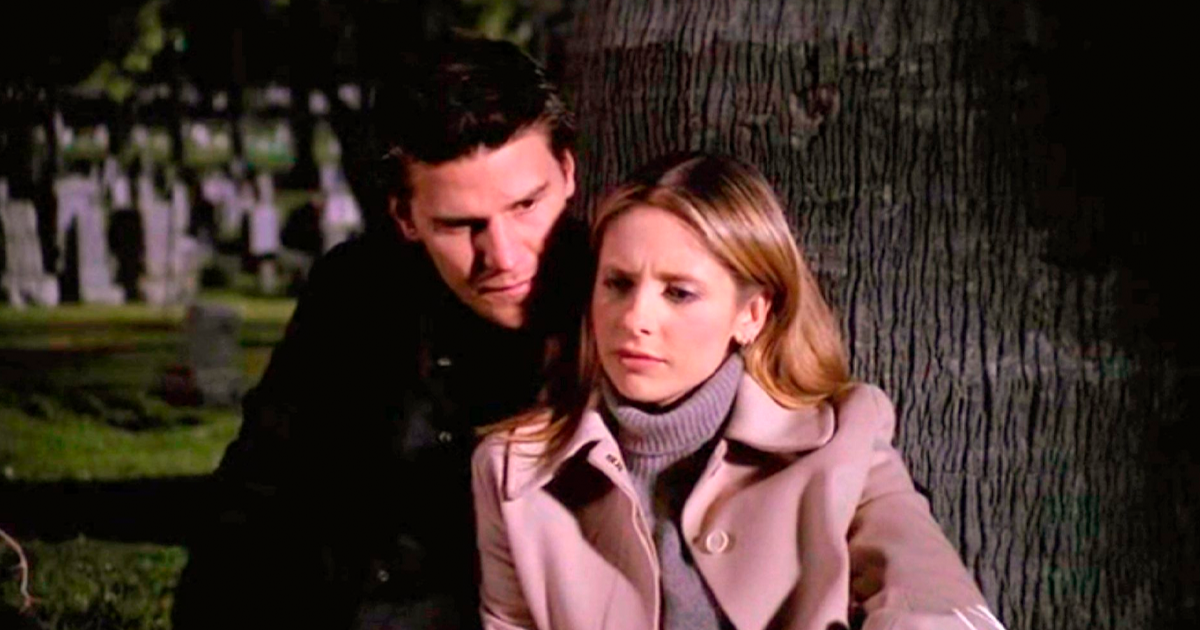 Starring '90s scream queen Sarah Michelle Gellar, Buffy the Vampire Slayer follows the titular character as she fights off the forces of evil. Buffy is destined to slay vampires, demons, and other forces of darkness as she is the chosen one. No matter how hard she tries to just be normal like everyone else, she cannot escape her fate. Luckily, her ragtag group of friends make a pretty good team to battle the evil that lurks among them.
The show had (and still does) an incredibly supportive fan base, and even inspired the spinoff series Angel about Buffy's vampire love interest who moved to L.A. to help those who have supernatural problems. Buffy aired on The WB from 1997 to 2003 for seven seasons.
6
True Blood – 7 Seasons (2008-2014)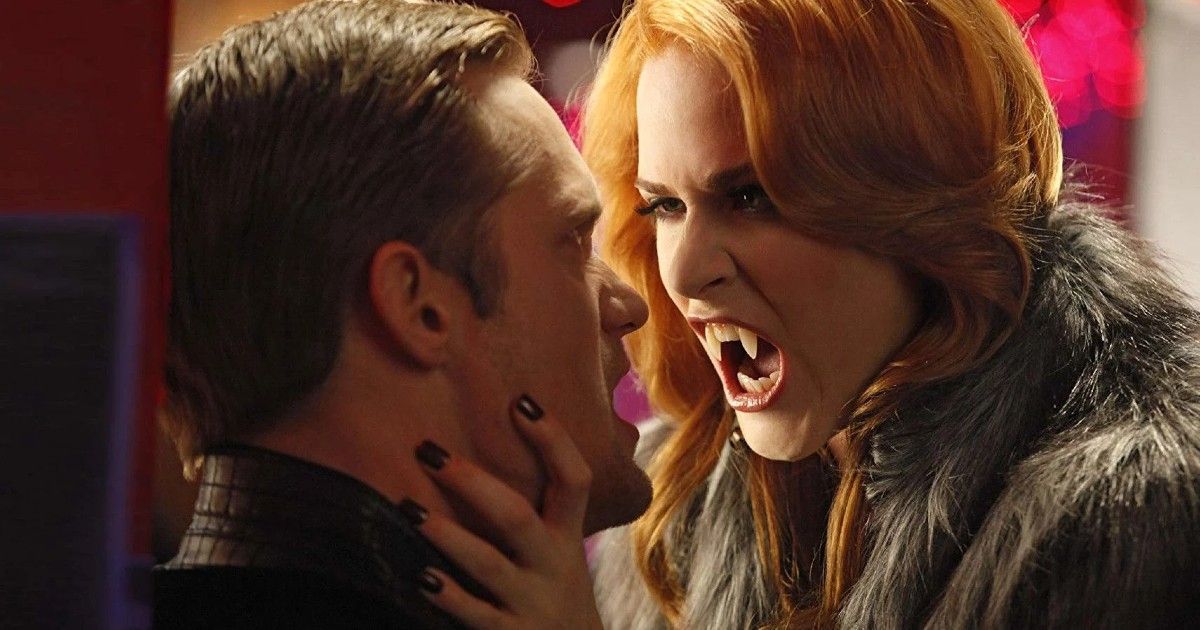 HBO rarely misses the mark when it comes to producing captivating television, and True Blood is no exception. Vampire shows and movies have always been a staple in the horror genre, but many of them are focused on teenagers and young adults, whereas True Blood takes a more mature approach. It follows telepathic waitress Sookie Stackhouse (Anna Paquin) in the fictional town of Bon Temps, Louisiana when she is introduced to a supernatural world after meeting southern gentleman Bill Compton, who happens to be a vampire.
The show is set in modern times but in a society where vampires and humans both roam the Earth. It is set two years after a synthetic blood was created to replace human blood so that vampires could co-exist and even form relationships with humans, but rogue members on both sides threaten to exploit the uneasy truce. Again running for seven seasons, it was on HBO from 2008 to 2014.
Related: 10 Horror Movies That Would Make Great TV Shows
5
The Vampire Diaries – 8 Seasons (2009-2017)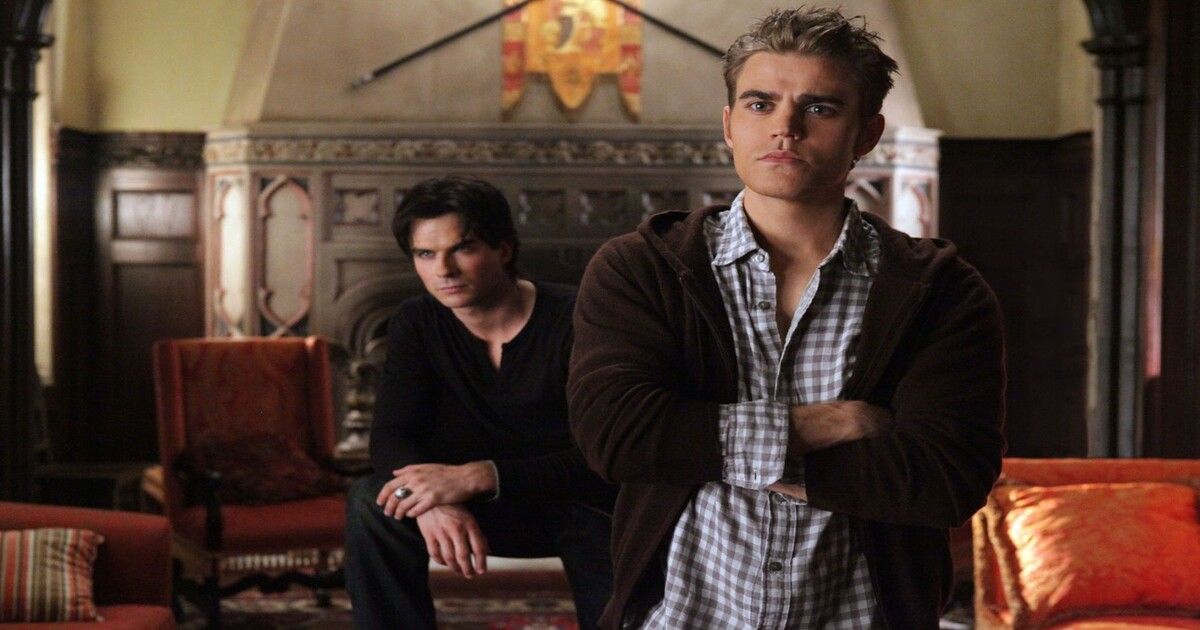 Film or television adaptations of YA books were all the rage in the late 2000s and early 2010s, and adaptations of vampire books specifically were desired by YA fans. Based on the book series of the same name by L. J. Smith, The Vampire Diaries is set in the fictional town of Mystic Falls, Virginia, a town with a horrific supernatural history.
It follows two centuries-old vampire brothers who return to their hometown after years of quarreling. Stefan (Paul Wesley) is the selfless, guilt-ridden brother who instantly falls in love with high schooler Elena Gilbert (Nina Dobrev). Damon (Ian Somerhalder) is his selfish, dangerous older brother who wants to bring back his love Katherine Pierce, who is Elena's doppelganger. The show is one of The CW's most successful, and it ran from 2009 to 2017 for eight seasons, although Dobrev did leave the show after the sixth season.
4
The X-Files – 11 Seasons (1993-2002, 2016 & 2018)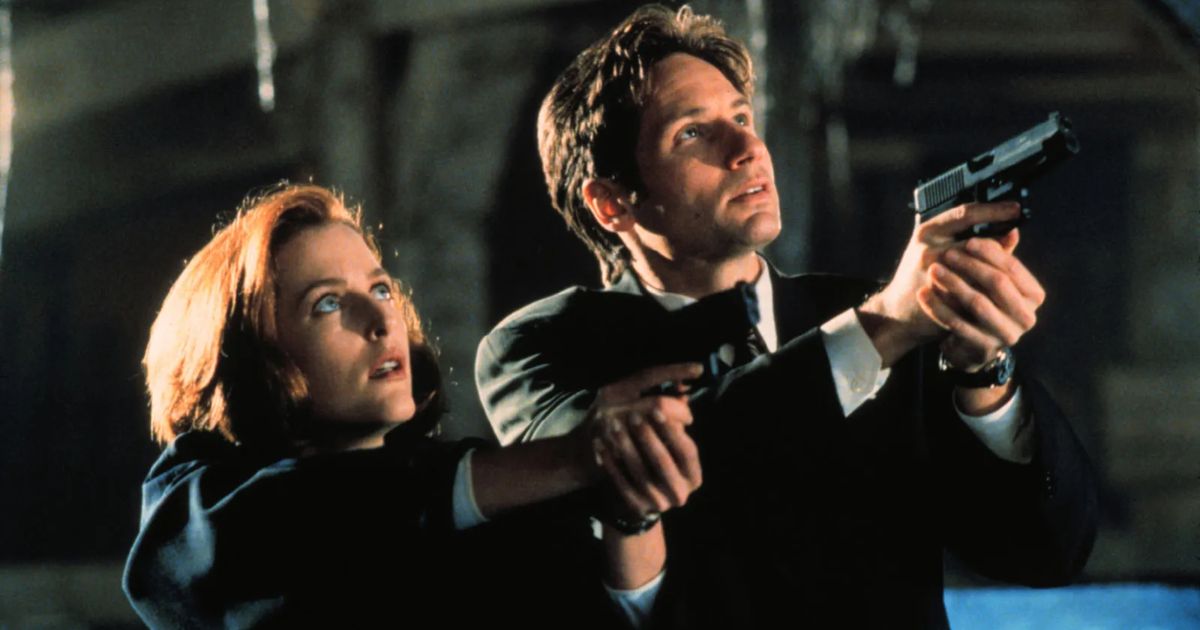 The X-Files is still beloved to this day with a loyal fanbase of people who can't get enough of FBI agents Fox Mulder (David Duchovny) and Dana Scully (Gillian Anderson). Mulder is a true believer and Scully is a natural skeptic, but together they investigate the strange and unexplainable. They work in an unclassified branch of the bureau called the X-Files to solve these paranormal cases while hidden forces try to impede their efforts.
Much like supernatural horror and science fiction shows today, The X-Files followed a monster-of-the-week format for most episodes while an overarching main storyline drives the season forward. This format has become a staple in shows of this nature and the show itself has become a pop culture phenomenon over the past 30 years. It was a huge commercial and critical success for Fox during its initial first nine-season run from 1993 to 2002. In 2016, it returned for a six-episode tenth season and the success lead to an 11th season in 2018, in addition to two movies released in 1998 and 2008 respectively.
3
The Walking Dead – 11 Seasons (2010-2022)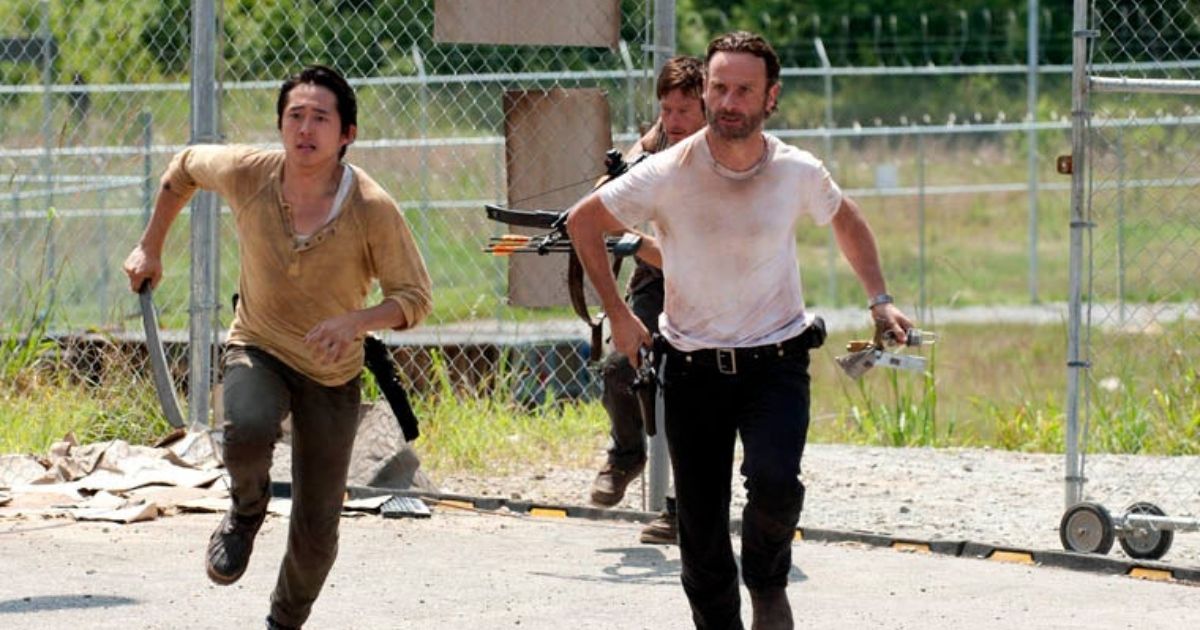 Another monster that pops up frequently in horror spaces is zombies, and The Walking Dead is one of the most prominent zombie shows out there. The show kicks off with Sheriff Rick Grimes (Andrew Lincoln) waking up from a coma to find the world in ruins and the zombie apocalypse in full swing. After he finds his family, he becomes connected to a group of survivors whom he must lead in order to survive.
The show is all about survival in a world overrun by the undead, but it is just as much about the horrors of the human race and how awful we can be to each other. The show recently ended in 2022 after 12 years and 11 seasons, which ran on AMC. The Walking Dead has become so massively huge that it has spawned three spinoffs: Fear the Walking Dead, Fear The Walking Dead: Dead in the Water, The Walking Dead: World Beyond, Tales of the Walking Dead, The Walking Dead: Dead City, and most recently The Walking Dead: Daryl Dixon.
2
American Horror Story – 12 Seasons (2011-Present)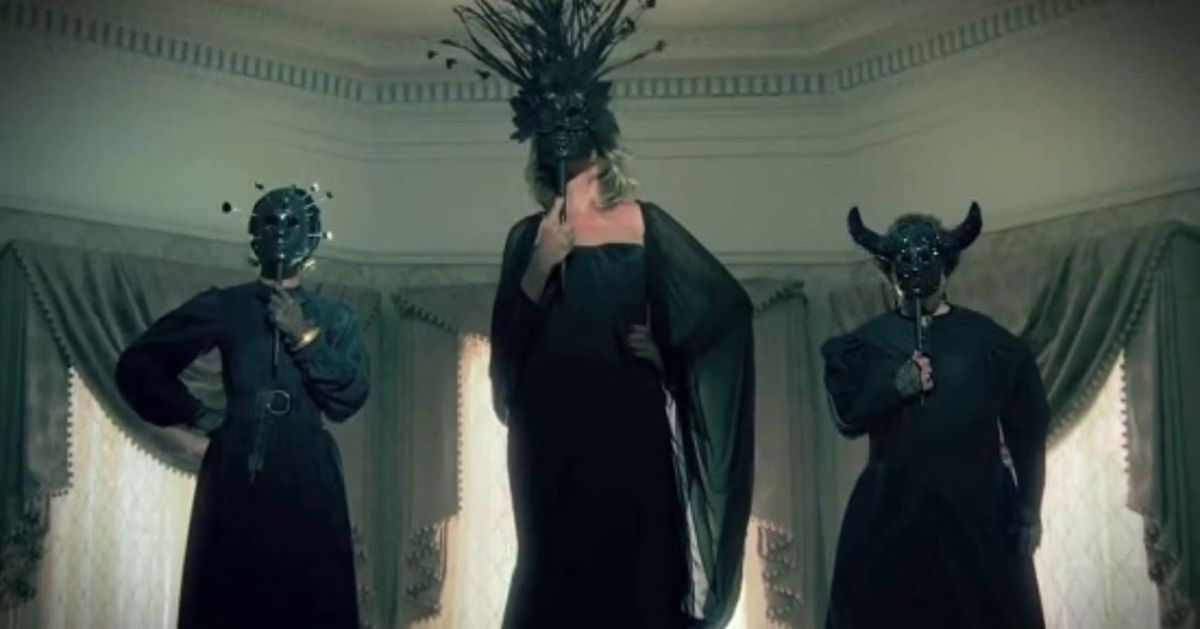 The long-running anthology show American Horror Story is one of the most notable horror shows in the genre. Each season takes place in a new setting with new characters. Many of the shows veteran actors like Sarah Paulson and Evan Peters have played multiple roles throughout the show and have even reprised some characters. The show covers different aspects of horror ranging from psychologic to body horror, and covers themes such as infidelity, sanity, and exploitation.
Since each season takes on an entirely different premise than the last, the show has portrayed everything from a powerful coven of witches to the apocalypse. It has been airing on FX for 13 years since 2011, and is currently still on air as it is about to premiere its 12th season, titled Delicate.
1
Supernatural – 15 Seasons (2005-2020)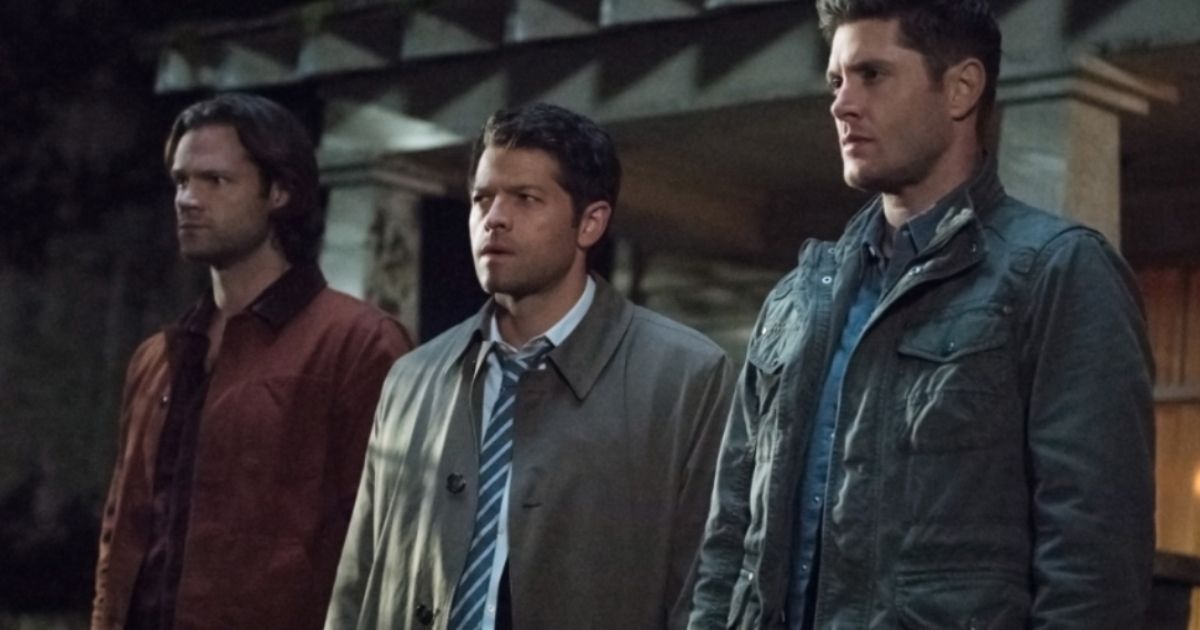 Spanning 15 seasons across 15 years, Supernatural is the longest-running horror television show. The show originally aired on The WB for its first season before it became The CW in 2006, and the first season was officially picked up after the first four episodes drew in millions of viewers. The horror fantasy show follows the Winchester brothers Sam (Jared Padalecki) and Dean (Jensen Ackles) as they follow in their father's footsteps and continue the family business of hunting things and saving people. The brothers hunt anything that goes bump in the night including ghosts, vampires, werewolves, demons, and other supernatural beings.
Throughout the 15 seasons, the show followed the monster-of-the-week format with the inclusion of an overarching main storyline. After the show's initial main storyline wrapped in season five following archangels Lucifer and Michael being locked in the Cage in Hell, it continued on for ten more seasons and introduced grander main storylines ranging from ridding the Earth of Leviathans from Purgatory to battling God himself. By season 11, it had become the longest-running American live-action fantasy series. Three years after its controversial finale, Supernatural still has an incredibly large and active fanbase.