This review was written during the 2023 WGA and SAG-AFTRA strikes. Without the labor of the writers and actors currently on strike, the film being covered here wouldn't exist."You have to live passionately and on your own terms," begins Hit Man, a film that proves once again that director and co-writer Richard Linklater lives by this credo. In the last decade alone, we've seen Linklater wrap up one of the greatest movie trilogies ever made (Before Midnight), release a twelve-year passion project (Boyhood), a spiritual sequel to his classic Dazed and Confused (Everybody Wants Some!!), and most recently, a rotoscope animated pseudo-documentary (Apollo 10 1/2: A Space Age Childhood). With Hit Man, Linklater once again takes on yet another style of film, creating his own version of a film noir, and ends up making his best film since Boyhood.
Glen Powell (who also co-wrote the film) stars as Gary Johnson, a psychology and philosophy teacher who also occasionally works for the New Orleans police department. When the unassuming Gary is tasked with playing a fake hitman in stings, it's a role that he takes to quite easily, assuming different characters to entice the people trying to hire him. But once Gary/his sexier persona Ron meets Madison (Adria Arjona)—a woman who wants to have her husband killed—sparks begin to fly and the two begin a relationship that could mean bad news for both of them.
Very quickly, it becomes clear that noir is a perfect style for Linklater to explore, as his tone fits beautifully with the aesthetics of the genre. His brand of humor is extremely fun when thrown into a story like this, and by making Gary Johnson a professor, he can inject moments of philosophical discussions that remind of films like Slacker, A Scanner Darkly, or Waking Life. Hit Man almost reminds of Robert Altman's exploration of noir in The Long Goodbye, which also felt like an ideal blend of a director's style with a genre that we might not have expected from them.
Glen Powell Is an Absolute Delight in 'Hit Man'
Powell has been a frequent collaborator with Linklater since 2006's Fast Food Nation, and Hit Man marks their fourth and best work together. Plus, it gives Powell his finest showcase of his gifts as an actor. His penchant for strange costumes and attuning his appearance to his mark shows just how hilarious he can be, playing everything from a redneck to a Tilda Swinton-y assassin. He also excels at swapping between Gary and Ron. Even when we see him as the far more confident Ron, we can still see the glimmer of the nervous, awkward Gary hiding underneath. And with Powell also co-writing Hit Man, this is him showing off all his talents not just as an actor, but also on the page. Both are filled with exciting potential for the future.
But also surprising for Linklater is just how sexy he's able to make Hit Man. Madison is the closest thing that the film has to a "femme fatale" archetype, and the chemistry between Arjona and Powell is off the charts. From their first meeting together, which acts as the hiring of an assassin, Gary/Ron trying to convince her that murder isn't the answer in this case, and also a meet cute, the electricity between these two is insane. It makes this charming tale even more exciting as it (and their relationship) heats up.
Linklater's Experimentation in Noir Makes for One of His Best Films in Years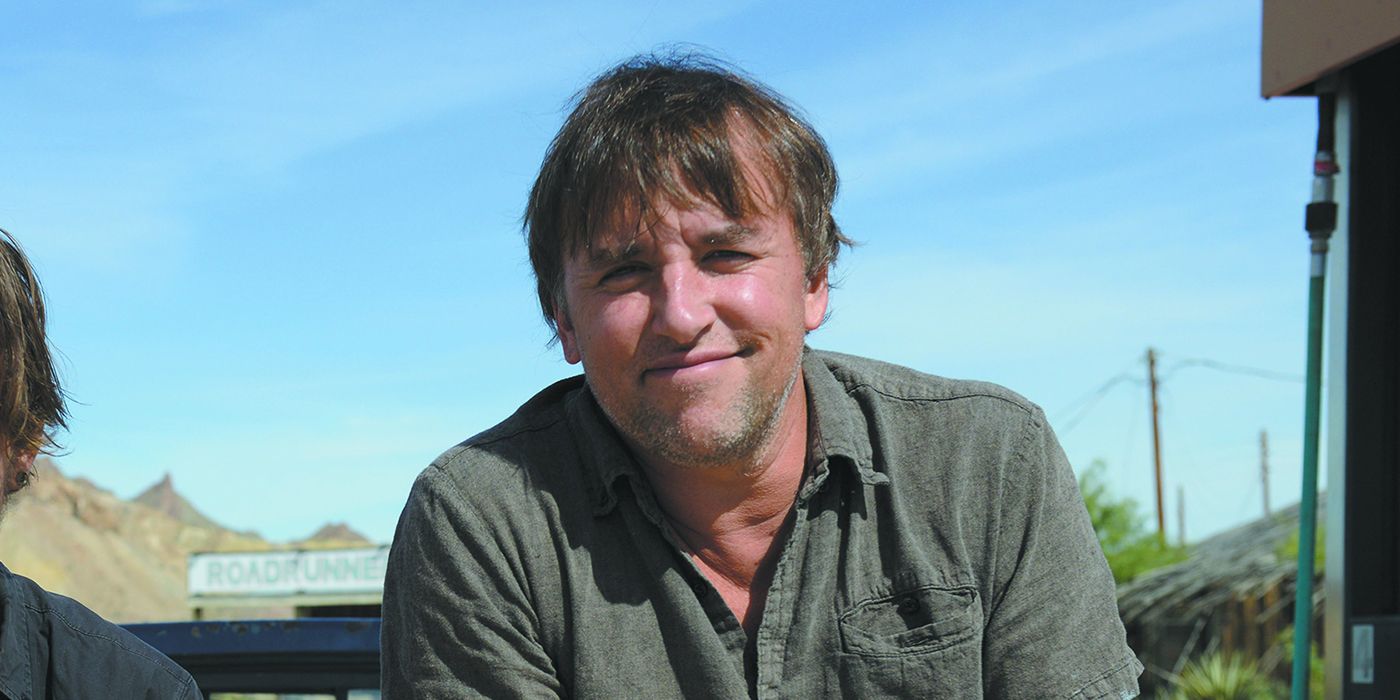 Hit Man is also simply one of the most thoroughly enjoyable films of Linklater's career, an absolute delight to watch unfold and play out. He keeps the twists of the noir narrative fairly straightforward, leaving us to revel and admire in Powell's comedic chops, the romantic entanglements, and the anticipation for when this relationship might go too far. Powell, Linklater, and the entire cast are having a ball with this concept, and it's a joy to watch how it all plays out.
RELATED: TIFF 2023: The Movies We're Looking Forward to Most
With an opening credits that states that this is a "somewhat true story," and considering the original article the film is based on was written by Skip Hollandsworth—who also wrote the basis for Linklater's Bernie—Hit Man does at times feel like a spiritual sequel of sorts to that. Each sees Linklater blending murder and humor in an effective way. His and Powell's screenplay isn't beholden to the true story and even winks at their deviations in the end. That ability to tell their own version of this narrative is absolutely a feature and not a bug.
Linklater has been experimental for his entire career, but this last decade feels like it's had more hills and valleys than before. In this period, we have seen some of Linklater's best work, but we've also seen some of his most questionable films, ones that sometimes lose his heart and spirit, or feel like experimentations and spiritual sequels and little more. Hit Man, however, is Linklater's interest in experimentation done right—trying out a genre that he's never really played in before, having a blast riffing on the tropes and themes that made him love the genre, all while still making a film that feels wholly his own. It's always wonderful for Linklater to play and try things out in this way, but Hit Man feels far more like a success than just an experiment.
Rating: B+
The Big Picture
Hit Man proves once again that Richard Linklater lives by the credo of living passionately and on his own terms, as he explores a new style of film and creates his best work since Boyhood.
Glen Powell delivers his finest performance in Hit Man, showcasing his comedic chops and versatility as he effortlessly switches between characters. His collaboration with Linklater is filled with exciting potential for the future.
Hit Man is a thoroughly enjoyable film that blends humor with romance and anticipation. Linklater and the entire cast have a ball with the concept, resulting in a joyous and exciting viewing experience.
Hit Man had its North American Premiere at the 2023 Toronto International Film Festival.