There was a time in the mid-to-late 2000s when it seemed like Taylor Kitsch was everywhere – as if it were every major Hollywood studio's goal to make him the next big movie star. He showed up in everything from teen horror movies like The Covenant, a small role in the John Tucker Must Die cast, played fan-favorite Marvel character Gambit in X-Men Origins: Wolverine, and led an action-packed thriller based on the board game Battleship.
These days, Kitsch is not necessarily opening blockbusters, but as his frequent collaborator Peter Berg will vouch for, he has grown into an actor you can depend on to give a grounded, adept, and riveting performance – as seen in the very impressive filmography he has created for himself. Let's go over these highlights in our guide for how to watch the best Taylor Kitsch movies and TV shows, starting with a series that boasts some of his most grounded work yet.
Painkiller (2023)
Under the direction of Richard Sackler (Matthew Broderick), Purdue Pharmaceuticals develops and distributes a powerful pain medication called Oxycontin, which proves to have a highly addictive, fatal, and devastating affect on millions of people.
Why it is one of the best Taylor Kitsch TV shows: From director and executive producer Peter Berg (who has revealed he has a personal connection to the drug at the center), Painkiller is a six-episode Netflix original limited series dramatizing Purdue's contribution to the opioid epidemic as told from multiple perspectives –such as a mechanic and family man played by Taylor Kitsch who loses everything he loves to addiction.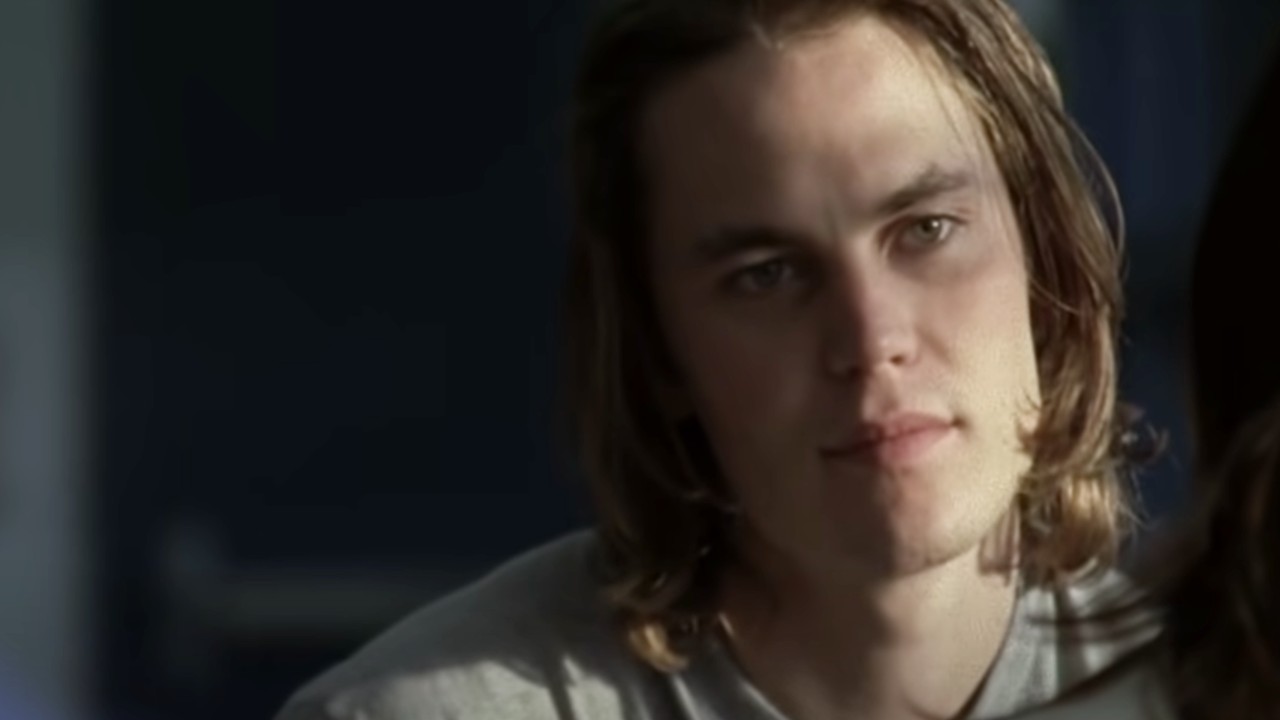 Friday Night Lights (2006-2011)
A dedicated head coach (Kyle Chandler) contends with his own personal struggles while leading his top-ranking high school football team – the pride of his Texas town – to greatness.
Why it is one of the best Taylor Kitsch TV shows: Years before working together on Painkiller, Taylor Kitsch collaborated with executive producer Peter Berg as part of the Friday Night Lights cast (in the role of Dillon Panthers' fullback/running back Tim Riggins) in this hit series based on a movie of the same name that Berg also directed in 2004.
Stream Friday Night Lights on Netflix.
Stream Friday Night Lights on Hulu.
Stream Friday Night Lights on Amazon Prime.
Buy Friday Night Lights on Blu-ray on Amazon.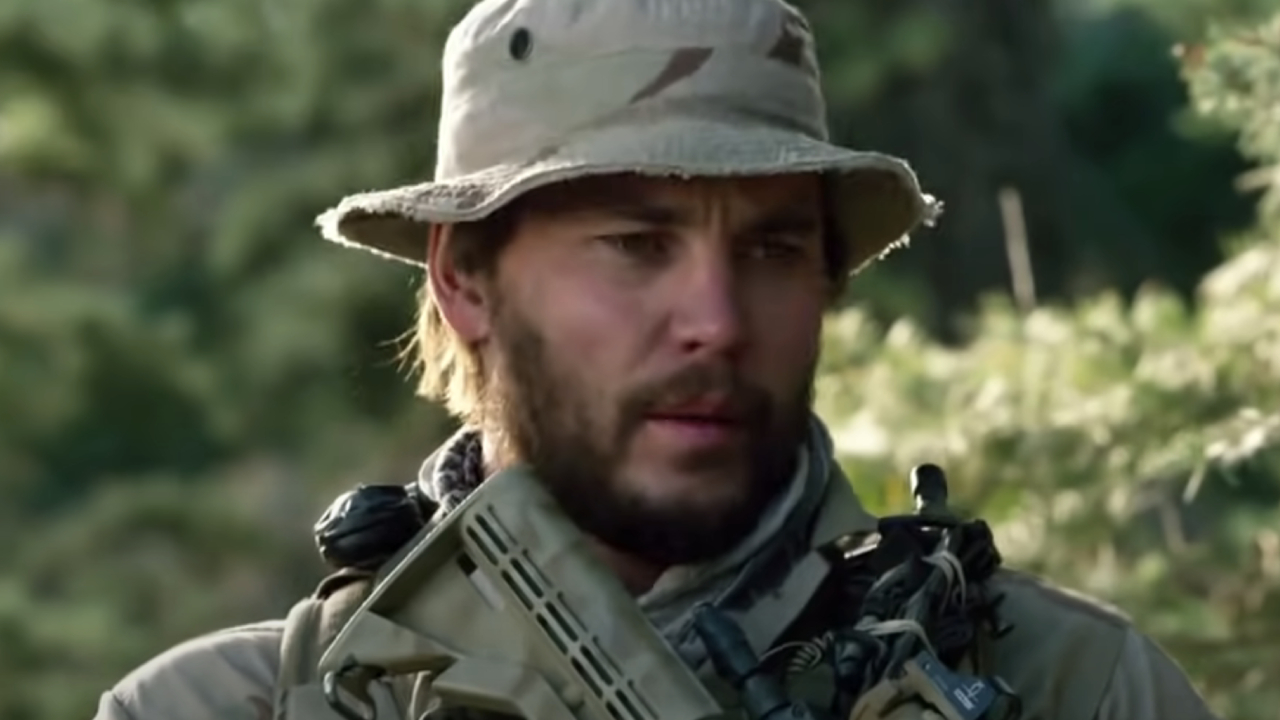 Lone Survivor (2013)
A Navy SEAL (Mark Wahlberg) and his crew (Taylor Kitsch, Emile Hirsch, and Ben Foster) set out to capture a wanted Taliban leader dead or alive, only to come at odds with multiple armed adversaries in a harrowing fight for their lives in 2005 Afghanistan.
Why it is one of the best Taylor Kitsch movies: Following the end of Friday Night Lights, director Berg would cast Kitsch as real-life, deceased United States Navy SEAL officer Michael Murphy in Lone Survivor – a film that features a brutal depiction of war based on the tragic experience of Marcus Luttrell, who lost the rest of his unit during Operation Red Wings.
Rent or buy Lone Survivor on Amazon.
Buy Lone Survivor on Blu-ray on Amazon.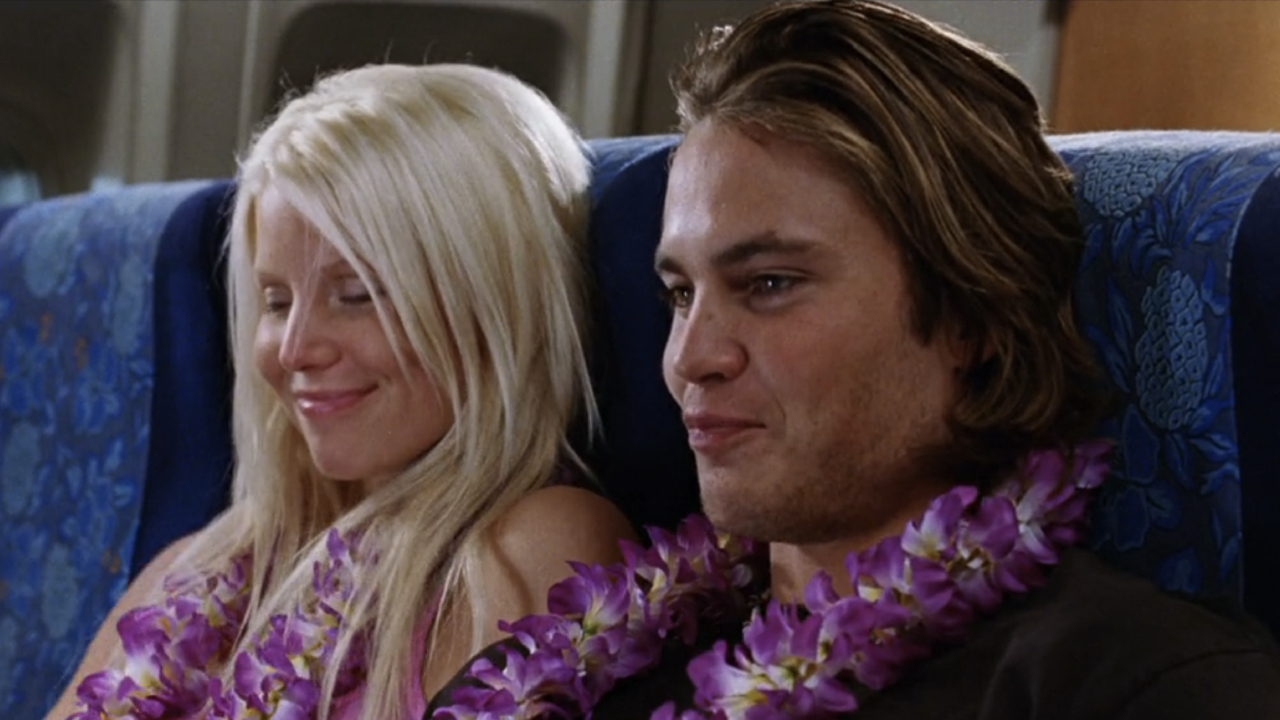 Snakes On A Plane (2006)
An FBI agent (Samuel L. Jackson) accompanies a murder witness (Nathan Phillips) on a flight from Hawaii to Los Angeles where he is meant to testify against a notorious gangster (Byron Lawson) – unaware that said criminal has orchestrated an attack on their plane by releasing a swarm of venomous snakes on the passengers.
Why it is one of the best Taylor Kitsch movies: Just months prior to the premiere of Friday Night Lights, Taylor Kitsch played a man who, along with his girlfriend (played by Samantha McLeod), falls prey to slithering enemies while 30,000 feet above ground in Snakes on a Plane. The movie is a deliciously campy, cult-favorite horror-comedy from director David R. Ellis.
Stream Snakes On A Plane on Max.
Rent or buy Snakes On A Plane on Amazon.
Buy Snakes on a Plane on Blu-ray on Amazon.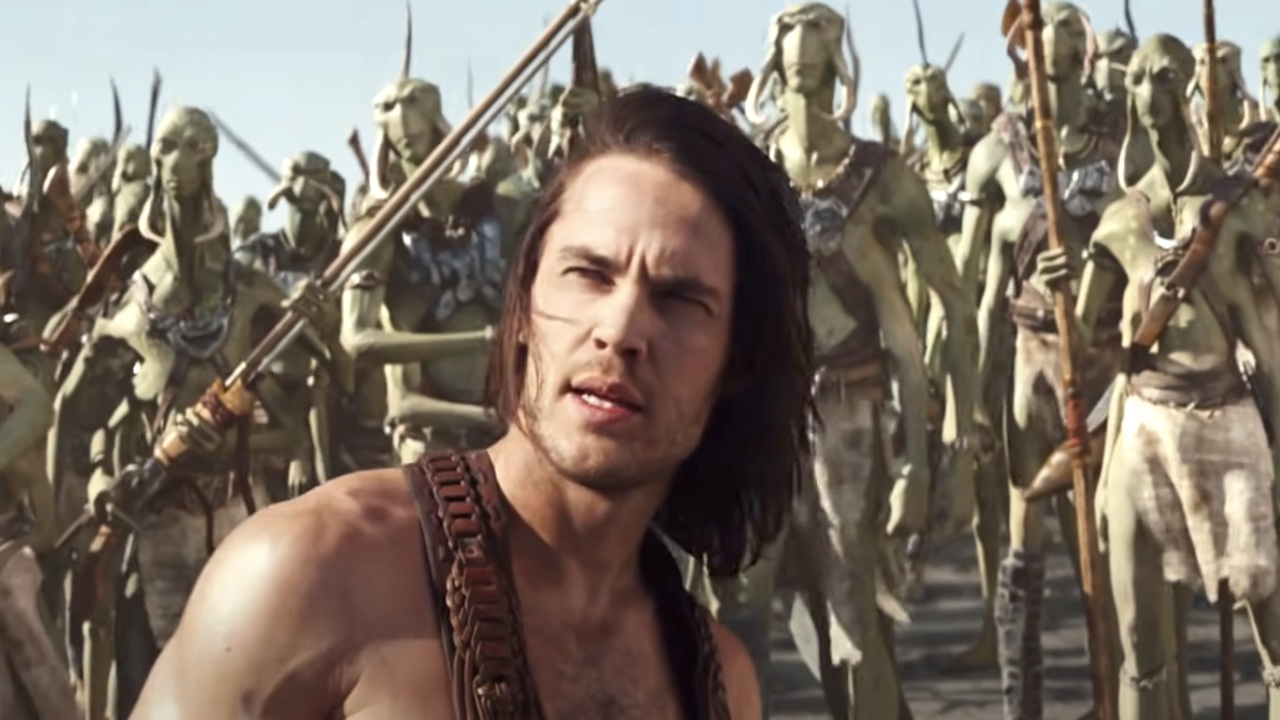 John Carter (2012)
A former Civil War veteran (Taylor Kitsch) is mysteriously transported to a distant planet where he is forced to compete in barbaric challenges and comes to the aid of a desperate royal figure.
Why it is one of the best Taylor Kitsch movies: Taylor Kitsch's first major leading role in a film after Friday Night Lights was playing the titular, fish-out-of-water hero from Disney's John Carter. The film is co-writer/director Andrew Stanton's adaptation of Edgar Rice Burroughs' seminal sci-fi story, "A Princess of Mars," and it was a critical and commercial failure upon release, but is seen as an underrated epic by many these days, which the actor credits Netflix for.
Stream John Carter on Disney+.
Rent or buy John Carter on Amazon.
Buy John Carter on Blu-ray on Amazon.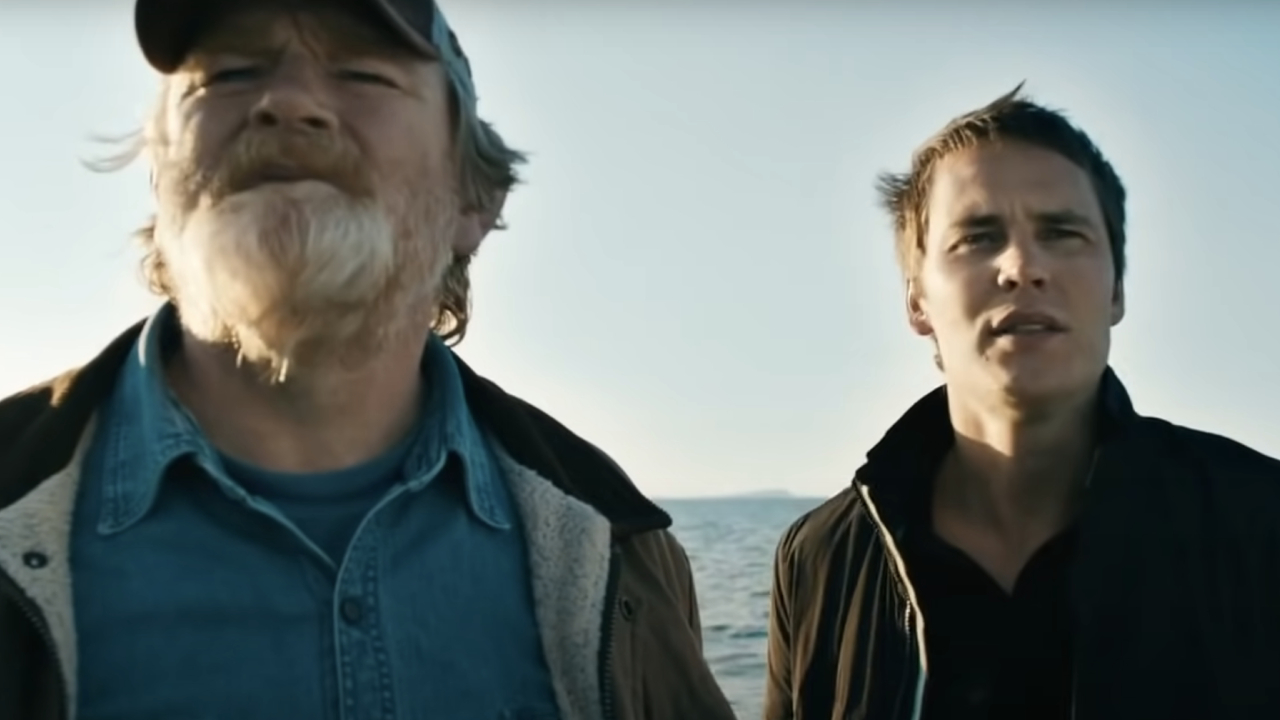 The Grand Seduction (2013)
In order to secure a contract to establish a factory in his struggling Newfoundland fishing village, an elder resident (Brendan Gleeson) enlists the help of his fellow  citizens to convince a young, unwitting physician who recently arrived (Taylor Kitsch) to take up a permanent residence in the town.
Why it is one of the best Taylor Kitsch movies: Following a run of disappointing big-budget projects, Taylor Kitsch put his attention toward smaller-scale films, such as The Grand Seduction – director Don McKellar funny and charming English-language update of a French-Canadian satire from ten years earlier called La Grande Séduction. 
Stream The Grand Seduction on Amazon Prime.
Buy The Grand Seduction on Blu-ray on Amazon.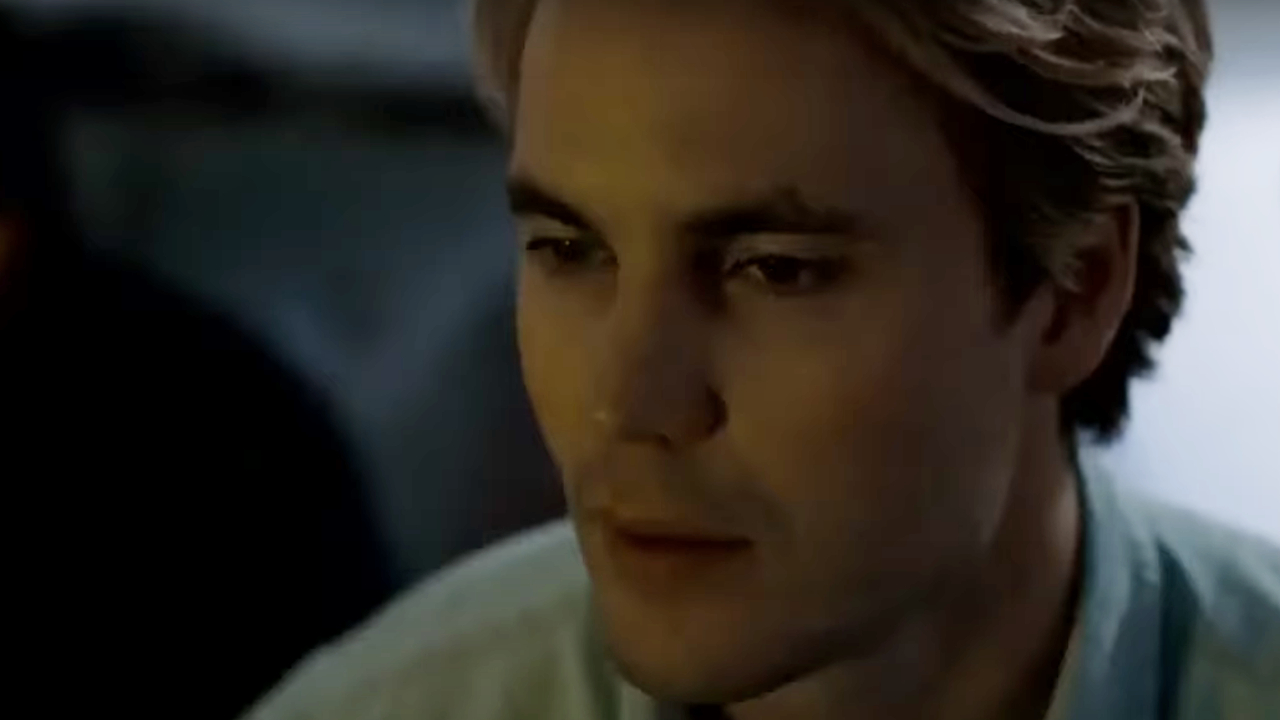 The Normal Heart (2014)
As the AIDS epidemic begins to rise in New York City, a group of gay activists form an alliance with medical practitioners and struggle to raise awareness of the deadly crisis in the early 1980s.
Why it is one of the best Taylor Kitsch movies: Taylor Kitsch stars alongside a stunning ensemble that includes Mark Ruffalo, Julia Roberts, and more. He plays Bruce Niles, a fictional character inspired by real-life gay rights activist Paul Graham Popham in screenwriter and director Ryan Murphy's HBO-original adaptation of Larry Kramer's Tony-winning, semi-autobiographical, play, The Normal Heart. It won the Emmy for best made-for-TV movie.
Stream The Normal Heart on Max.
Rent or buy The Normal Heart on Amazon.
Buy The Normal Heart on Blu-ray on Amazon.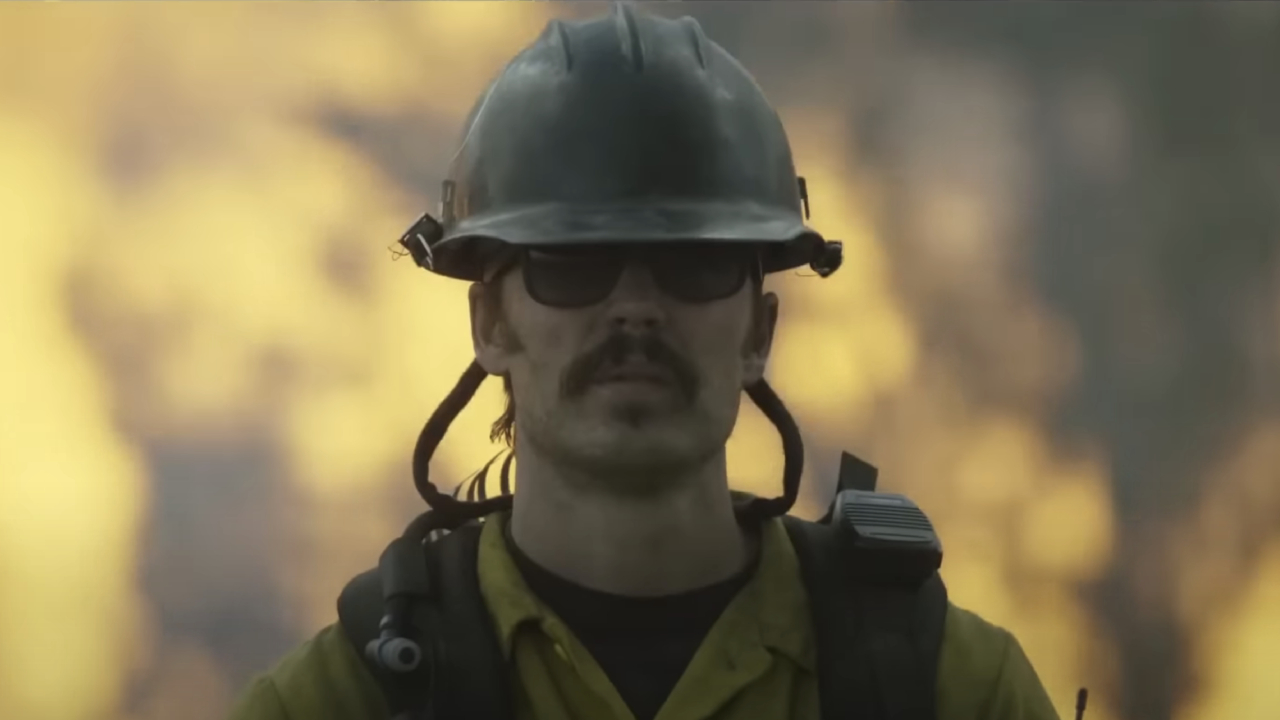 Only The Brave (2017)
After successfully earning the approval of his team to be promoted from "Type 2" firefighters to front-line "Hotshots," a fire chief (Josh Brolin) and his crew are put to the ultimate when a forest fire of historic proportions threatens to burn their town the ground in 2013 Arizona.
Why it is one of the best Taylor Kitsch movies: In yet another film based on true events, Taylor Kitsch plays real-life firefighter Christopher MacKenzie in Only the Brave — a thrilling and inspiring account of the development and sacrificial heroism of the Granite Mountain Hotshots from Top Gun: Maverick director Joseph Kosinski.
Rent or buy Only The Brave on Amazon.
Buy Only The Brave on Blu-ray on Amazon.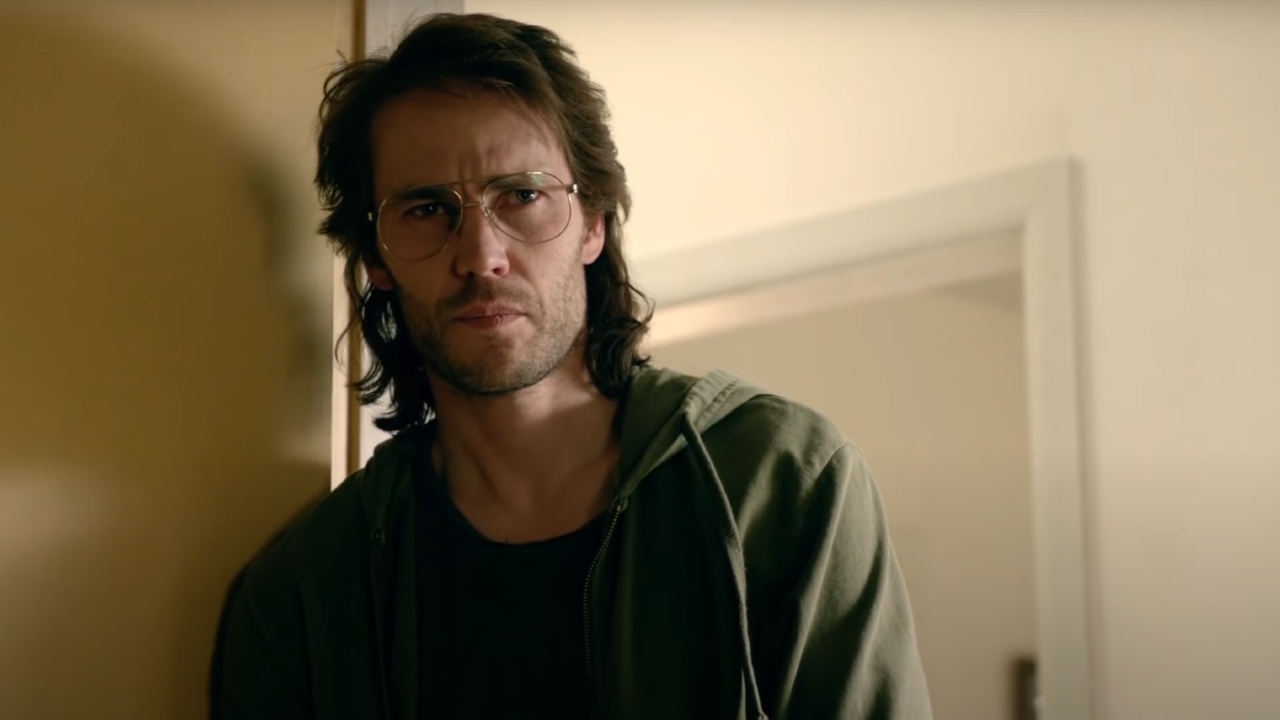 Waco (2018)
After falling under suspicion of harvesting illegal firearms by the ATF, a fanatical religious group resists and retaliates violently, causing the FBI to initiate a siege on the cult's Texas compound that lasts 51 days in 1993.
Why it is one of the best Taylor Kitsch TV shows: Taylor Kitsch gives one of the most acclaimed and committed performances of his career as leader of the Branch-Davidians, David Koresh, in Drew and John Erick Dowdle's shocking, six-episode true crime limited series, Waco, which would later spawn a follow-up series called Waco: The Aftermath in 2023.
Stream Waco on Paramount+.
Stream Waco on Showtime.
Rent or buy Waco on Amazon.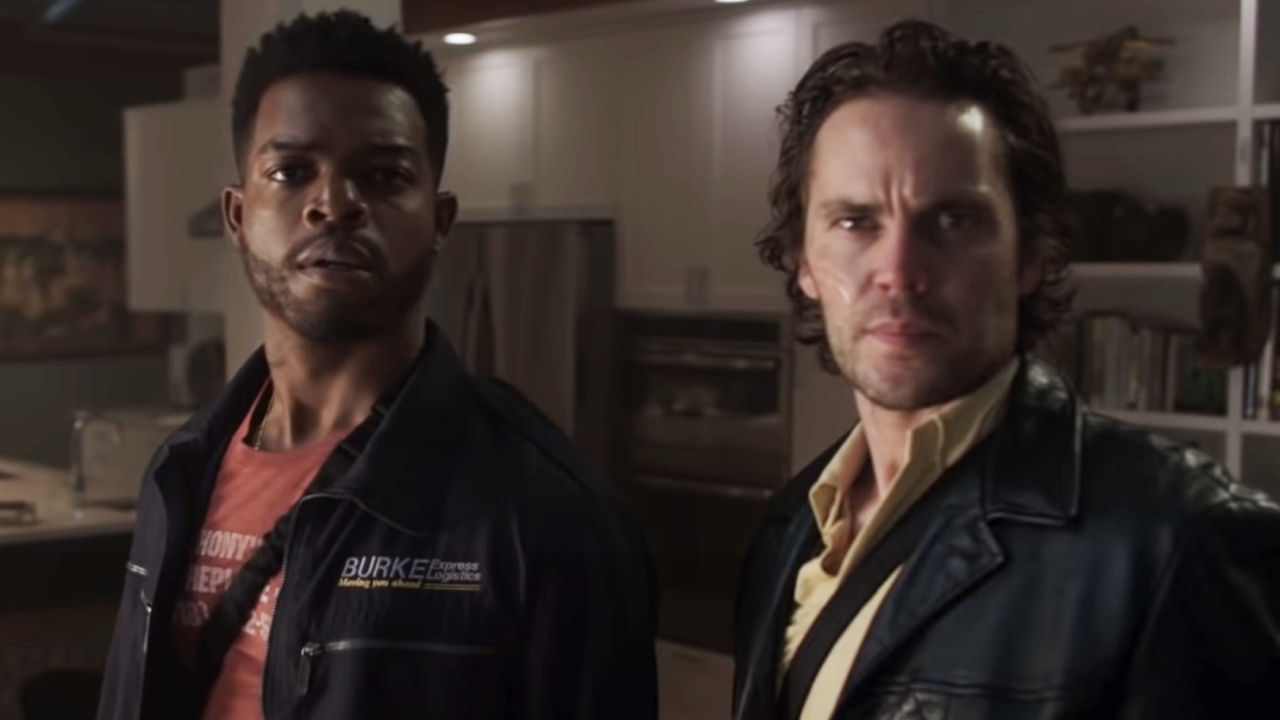 21 Bridges (2019)
A dedicated, but disgraced, New York City police detective (Chadwick Boseman) goes to desperate measures to capture a pair of notorious, deadly criminals (Taylor Kitsch and Stephan James) by sealing off every exit from the island of Manhattan to prevent any means of escape.
Why it is one of the best Taylor Kitsch movies: Taylor Kitsch would turn up the dark to take on another villainous role in 21 Bridges – a high-concept action thriller also produced by Boseman, alongside his Avengers: Infinity and Endgame directors Joe and Anthony Russo.
Rent or buy 21 Bridges on Amazon.
Buy 21 Bridges on Blu-ray on Amazon.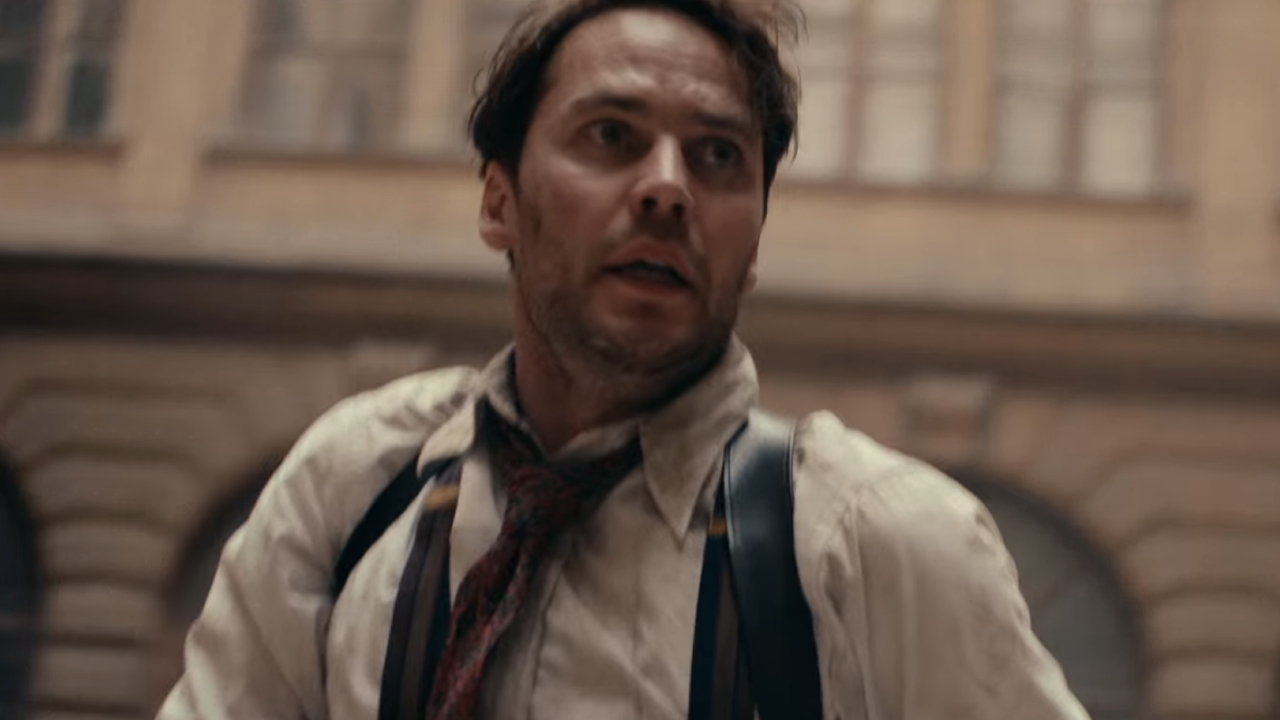 The Defeated (2020)
An American police officer (Taylor Kitsch) arrives in post-World War II Berlin with the intent of finding his missing brother (Logan Marshall-Green) and setting up a much-needed law enforcement unit in the anarchic city, where he must also contend with a ruthless gangster.
Why it is one of the best Taylor Kitsch TV shows: Taylor Kitsch makes up for his bad behavior in 21 Bridges by playing someone on the right of the law as the lead of The Defeated – an intriguing historical limited series original produced for German television before being acquired by Netflix.
Stream The Defeated on Netflix.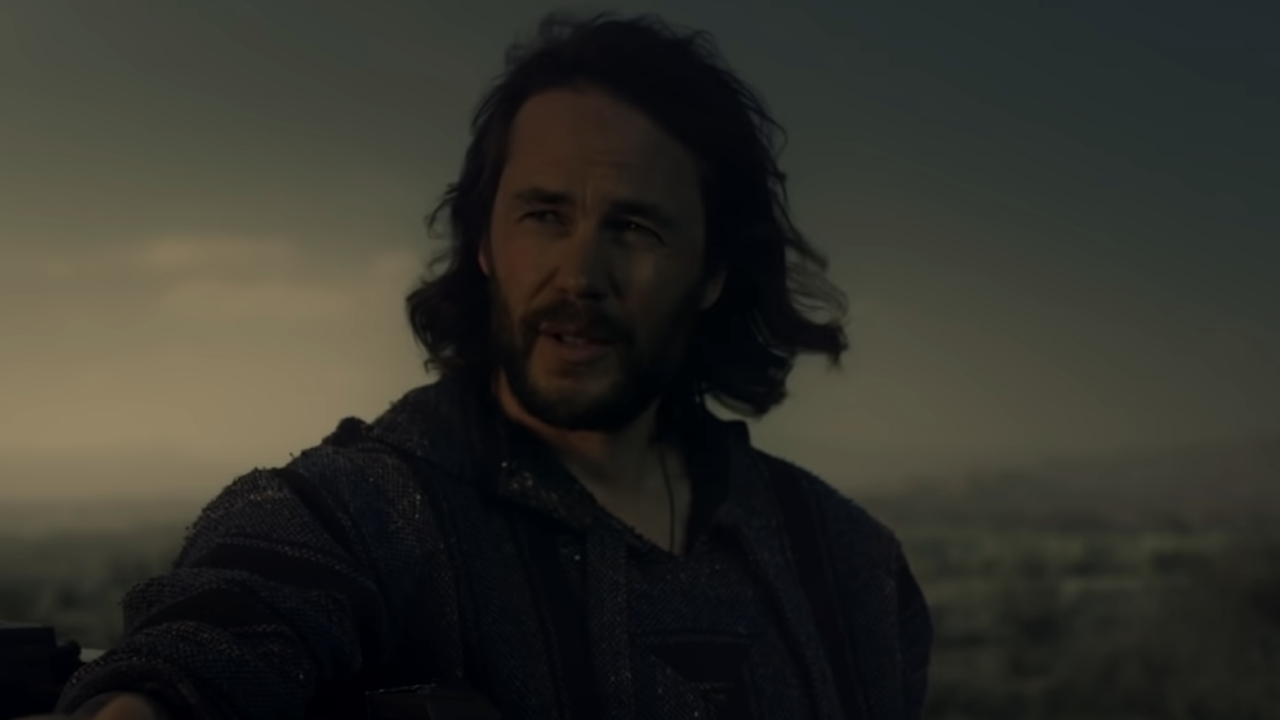 The Terminal List (2022)
After surviving an ambush that claimed the lives of the rest of his platoon, a traumatized former Navy SEAL (Chris Pratt) begins to suspect that he is targeted by a conspiracy that threatens his life and that of his loved ones.
Why it is one of the best Taylor Kitsch TV shows: Nearly a decade after playing a Navy SEAL in Lone Survivor, Taylor Kitsch plays yet another named Ben Edwards, who will reportedly be the focus of a prequel spin-off to The Terminal List – Amazon Prime's hit action TV show based on a series of novels by Jack Carr.
Stream The Terminal List on Amazon Prime.
If you still cannot get enough of Taylor Kitsch after this binge, keep an eye out for his upcoming projects. According to Tudum, he is re-teaming with Netflix for a new historical miniseries called American Primeval and has told Variety in 2018 that he is developing a movie of his own that would be his feature-length debut as a writer and director.