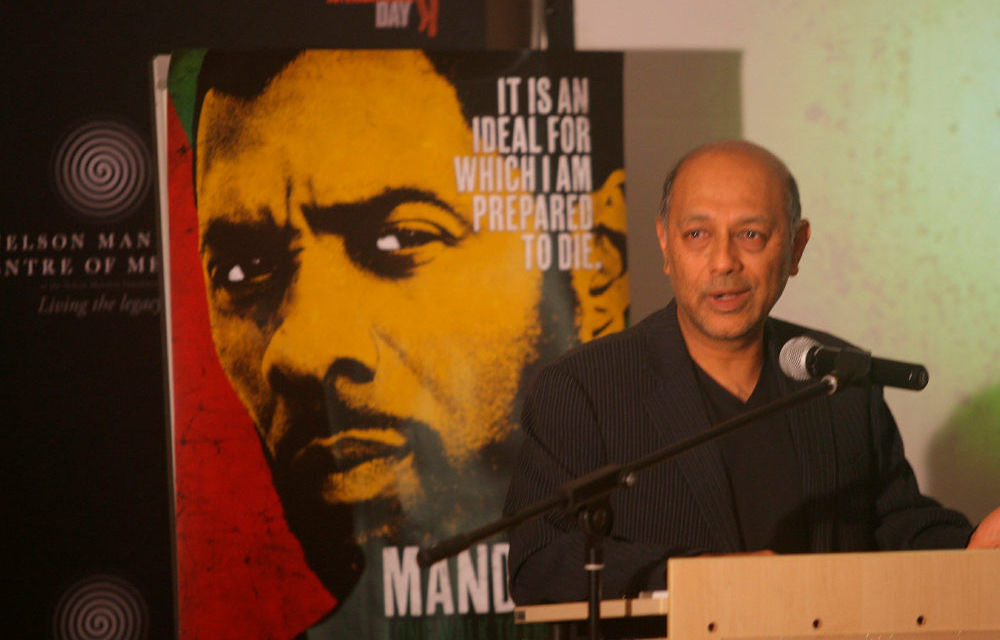 Film producer Anant Singh. (Gallo)
South African filmmaker and Videovision chief executive Anant Singh is updating plans for his R7.5 billion film studio on Durban's beachfront.
Singh said this week that all legal matters had finally been resolved after the two-decade tussle for the land, which saw Big Concerts businessman Sunny Gayadin and the South African National Defence Force attempting to block the transfer of ownership from eThekwini Municipality to Singh's firm, Rinaldo Investments.
Singh said the estimated value of the development was "not limited to film studios and a creative industries hub, but also leisure, entertainment, tourism, lifestyle and residential components".
"We are in the process of updating our plans, which are already more than 10-years-old.
Our vision is to develop a creative hub for various initiatives in the creative industries sector," he said.   
"It will be anchored by film studios and integrate leisure, entertainment, tourism, lifestyle and residential elements which together will benefit the city of Durban and the KZN province. The development will be contained within the footprint of the Natal Command property," he said.
"All legal matters have been resolved following a high court judgment in March 2021 after a two-decade battle."
In that ruling, Judge Mahendra Chetty ordered that the property be transferred from the department of public works to the city within 30 days, after which it must be transferred to Rinaldo Investments.
Singh said no development could take place prior to the transfer of land ownership into his business's name.
"After a 20-year journey, transfer of the property to ourselves was only effected on 15 December 2022," he said.
He had been working with eThekwini municipality to secure basic services for the site.
"As we know, there are infrastructure challenges in the city, and while the process has been slow, we are encouraged by the cooperation we have received from the city, particularly the catalytic projects unit in finding solutions. It seems like all stakeholders are supportive of our vision," he said.
This comes after Singh, during a meeting this week with Trade, Industry and Competition Minister Ebrahim Patel, eThekwini mayor Mxolisi Kaunda and about 200 business leaders, raised the issue of the slow pace of getting municipal approvals for the project. Patel and Kaunda assured him that the project had their full backing and approvals would be expedited.
Singh estimates that more than 5 000 jobs will be created during the full construction phase.
"The development will have a catalytic effect on various sectors of the economy.  There will be a knock-on effect on a number of industries — there will be benefits for the hospitality and hotel industry, restaurants, catering, clothing (designers, seamstresses), construction (set builders, carpenters, electricians), tourism, vehicle hire among others," he said.
"It is estimated that the development will generate 4 000 full-time jobs when completed. A good example of the impact the film industry has on the economy of a region is the Western Cape where, in 2019, R2.38 billion was spent in film and media production, creating the equivalent of 2 265 full-time jobs."
Asked what interest international film-makers had shown in working in the city, he said it was premature to market the studios without having started construction. 
"Having spoken to Tom Cruise when he was shooting in KZN, he indicated that he was very impressed with the technical skills we have and what the KZN region has to offer in terms of locations," Singh said.
"As a Durbanite, it has been my life-long ambition to build film studios in the city and bring the economic benefits of the film and television industry to Durban. I look forward to creating a must-see-must-do destination that will positively impact the economy of the city and province."