Teen Beach Movie premiered on Disney Channel as an original movie in July 2013. The film is now celebrating its ten-year anniversary and remains one of the channel's most popular original films, along with the High School Musical franchise and the hit films Camp Rock and Camp Rock 2. The sequel to Teen Beach Movie premiered two years later featuring the original cast and new hit songs.
Nevertheless, the first film focused on the musical genre and how it affects two young surfers who are transported into the world of a musical film. Their quest to escape this interdimensional world comes along with hit songs such as Oxygen, Surf Crazy, and Crusin' for a Brusin. The film has maintained favorability among audiences and for some of the cast, it is where their careers took off.
Ross Lynch as Brady
Ross Lynch is one of two protagonists in Teen Beach Movie, whose love of his girlfriend Mack, surfing, and the musical genre springs the film into action. Brady is energetic and goes full throttle when he and McKenzie are transported into the musical film Wet Side Story.
Lynch's career was sent into stardom after Teen Beach Movie. His role as Austin in the Disney Channel original series Austin and Ally continued from 2011-2016. In addition, Lynch took on the role of Jeffrey Dahmer in the psychological thriller My Friend Dahmer in 2017. He also starred in the Netflix series The Chilling Adventures of Sabrina alongside Kiernan Shipka.
Lynch's music career has also continued after Teen Beach, he released a studio album in 2022 called Summer Mixtape and in 2021 entitled Girlfriend under the band name The Driver Era, in which he participates with his brother Rocky Lynch. The Driver Era continues to tour their music, with shows in various festivals and auditoriums nationwide.
Maia Mitchell as Mack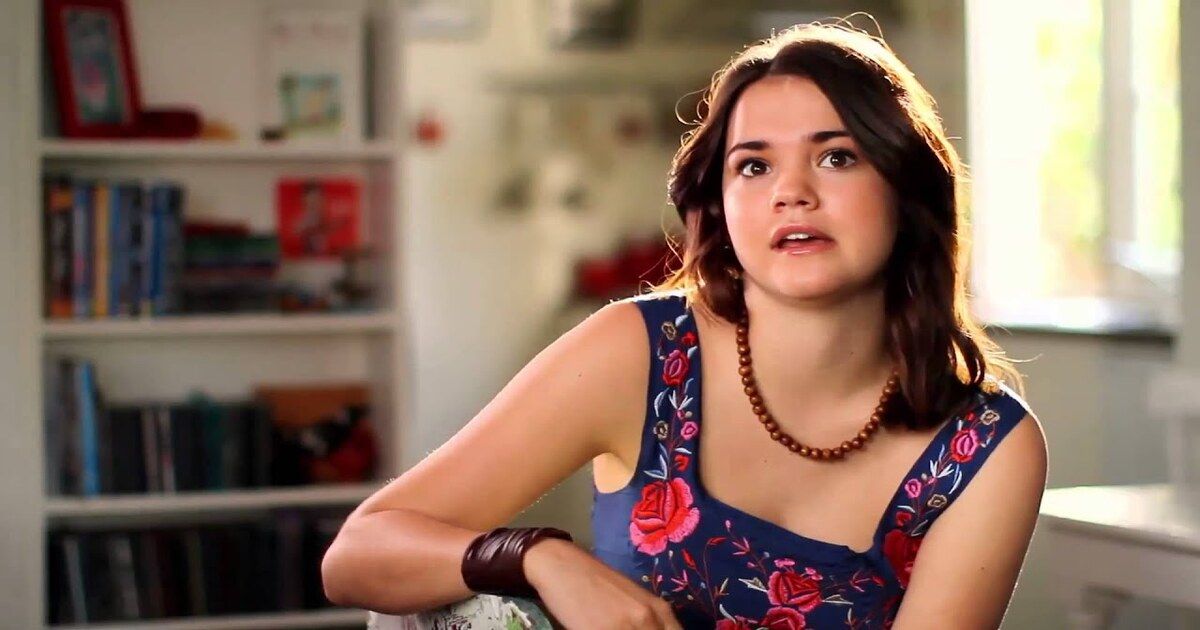 Maia Mitchell plays McKenzie, the second protagonist in Teen Beach Movie. McKenzie, or Mack for short, loves surfing and provides the unfortunate news to her boyfriend Brady that she is moving away with her aunt. Her late mother wanted nothing but success in her life, and she is motivated by these ideologies.
Mitchell's career has continued since Teen Beach in both feature films and television series. In 2019, she starred in the Netflix original film The Last Summer which also features K.J. Apa. Her television career has since risen as she starred in the popular series entitled The Fosters, which ran for over 100 episodes on Freeform, and its spin-off Good Trouble.
Grace Phipps as Lela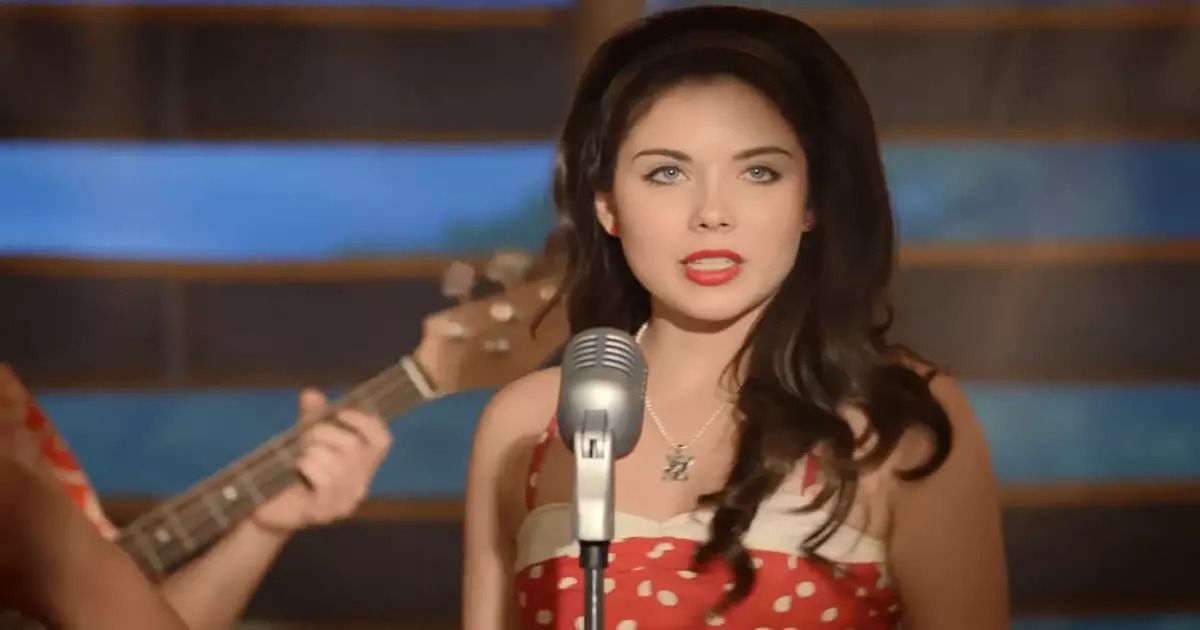 Lela, portrayed by Grace Phipps, is the leading character in the fictional movie that takes place inside Teen Beach Movie, which is entitled Wet Side Story. Lela falls in love with Brady, which sets the whole course of the film on its head.
Related: The Best Disney Channel Original Shows, Ranked
Phipps' career has turned more to the supernatural and darker side, starting with an episode feature on the hit series Supernatural in 2013. Her other darker appearances have included the series Z Nation and Scream Queens. Her later feature film roles include Superhost, Murder at the Murder Mystery Party, and Tales of Halloween.
Garrett Clayton as Tanner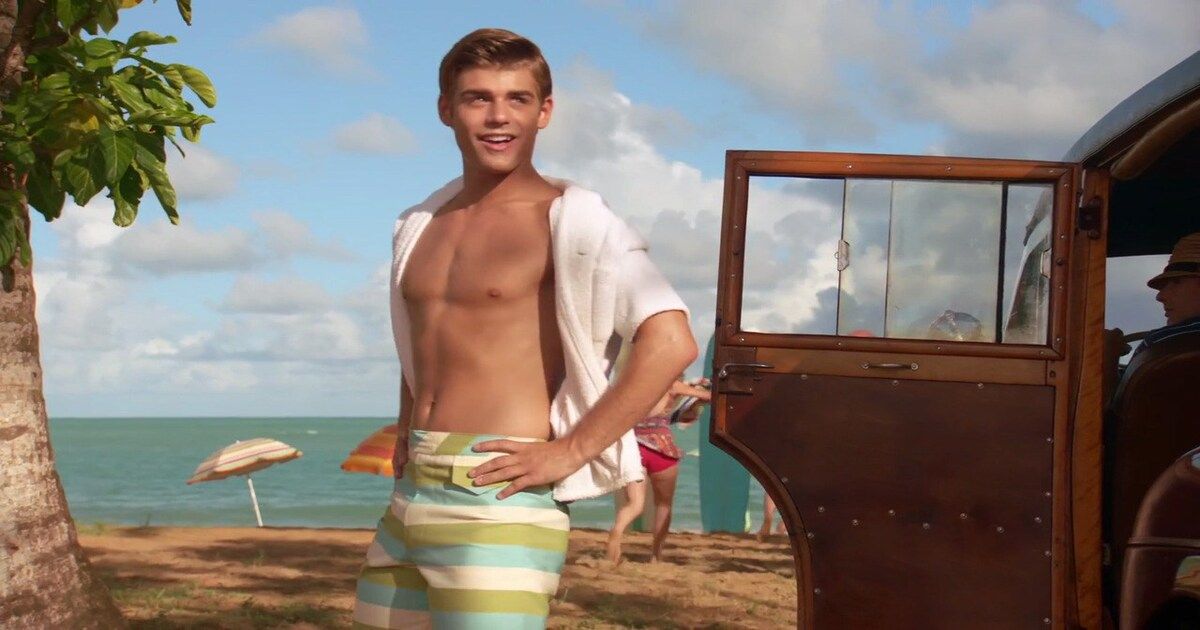 Tanner Lewis is the leading male character of the fictional film Wet Side Story alongside Lela. While his character was intended to fall for Lela, the warped time loop that occurs when Mack and Brady arrive makes him fall for Mack instead.
Tanner is played by Garret Clayton, who has since appeared in the 2016 live broadcast of Hairspray as Link Larkin. He also starred alongside Maia Mitchell in The Fosters series. He also played Brad in the live-stream theater version of The Rocky Horror Show: Livestream Theatre. He also starred in other short films, most recently as an Elf in the 2023 short film Remember Its Christmas.
John DeLuca as Butchy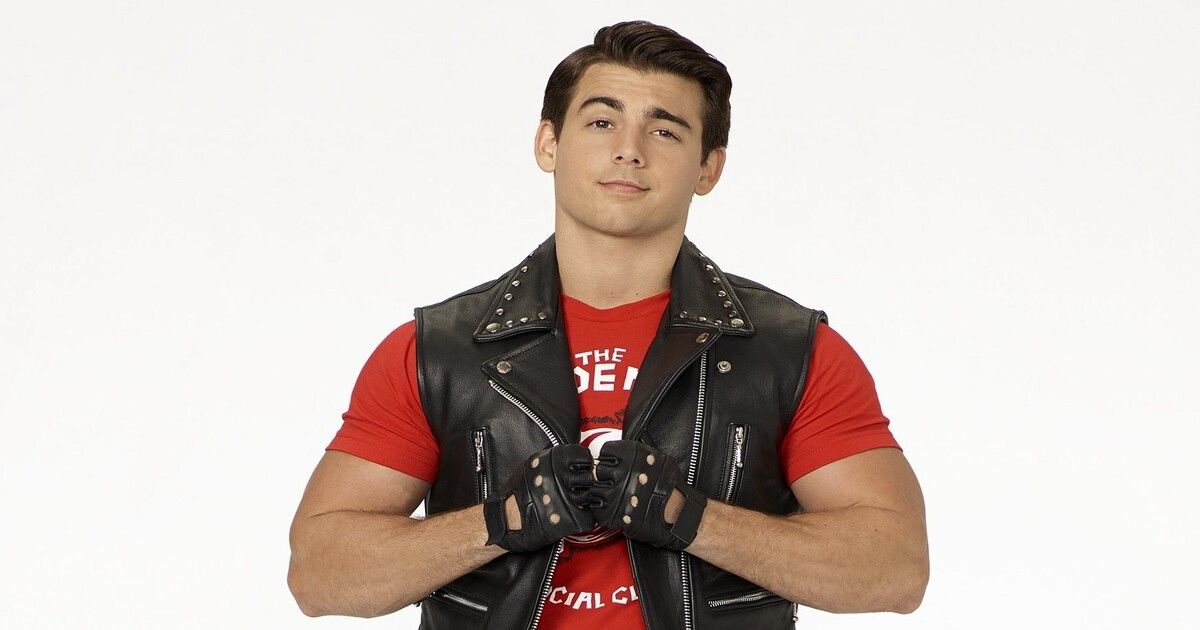 Butchy is one of the characters who are shown in the fictional Wet Side Story. He is the head of the biker group called "Rodents." He is the representation of the stereotypical 60's tough guy greaser.
Since Teen Beach Movie, John DeLuca appeared in 11 episodes of the popular series General Hospital. In addition, he has voiced characters in the video gamesMafia: Definitive Edition and Horizon Forbidden West. However, one of his most prominent roles came in 2015 as a supporting character in the film Staten Island Summer.
Jordan Fisher as Seacat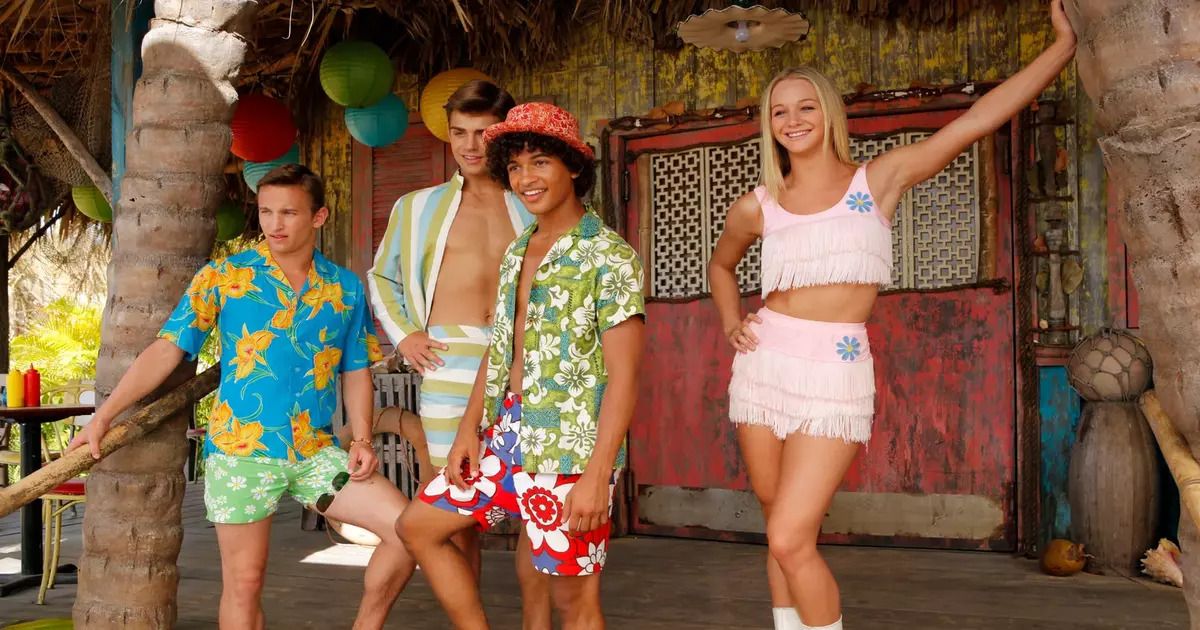 Seacat is one of the more carefree and eccentric characters in the fictional film Wet Side Story, in which he is presented as one of the side characters. Seacat is played by Jordan Fisher, who has since made an explosive career on Broadway.
He portrayed John Laurens/Phillip Hamilton in the groundbreaking show Hamilton. However, his run in New York City has since continued, with a well-received role as Antony in the latest adaptation of Stephen Sondheim's Sweeney Todd: The Demon Barber of Fleet Street.
Chrissie Fit as Cheechee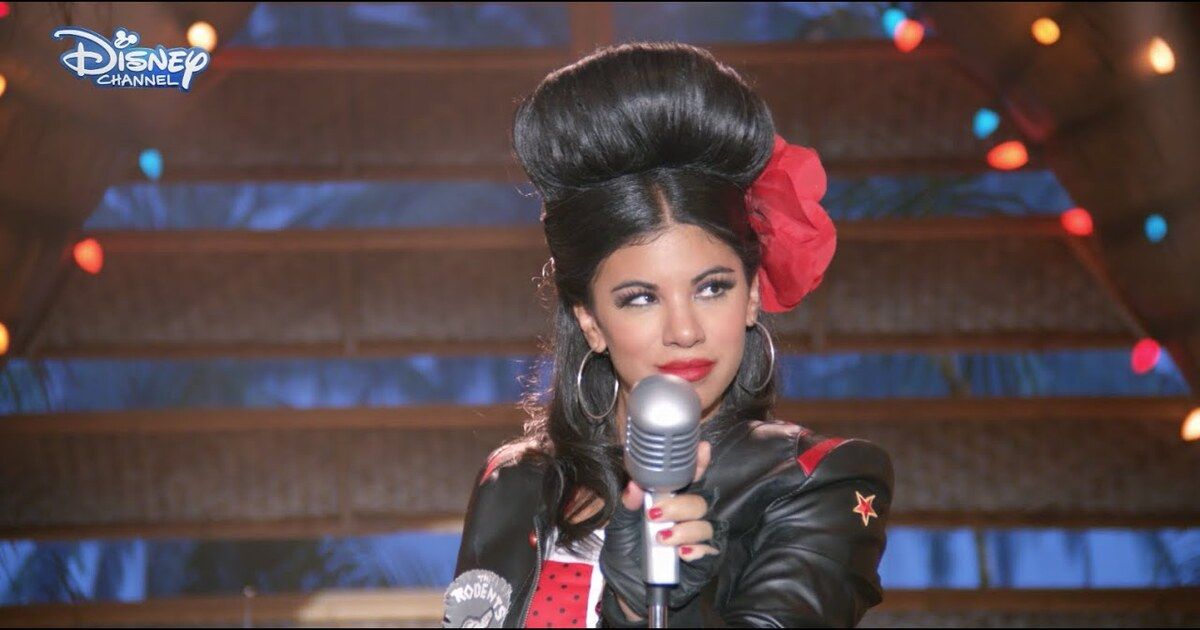 Christina or "Cheechee" is played by Chrissie Fit. CheeChee is another member of the "Rodents" biker group. She is one of the more instigative and loyal members of the group.
Related: Pitch Perfect Cast: Where They Are Now
Chrissie Fit has since played Flo in the popular films Pitch Perfect 2 and Pitch Perfect 3. She has also appeared on four episodes of the television adaptation of I Know What You Did Last Summer in 2021. However, her voice-over work has since increased with voice-over roles in series such as Aminaniacs, Robot Chicken, and Milo Murphy's Law, which starred Weird Al Yankovic.
Kevin Chamberlin as Dr. Fusion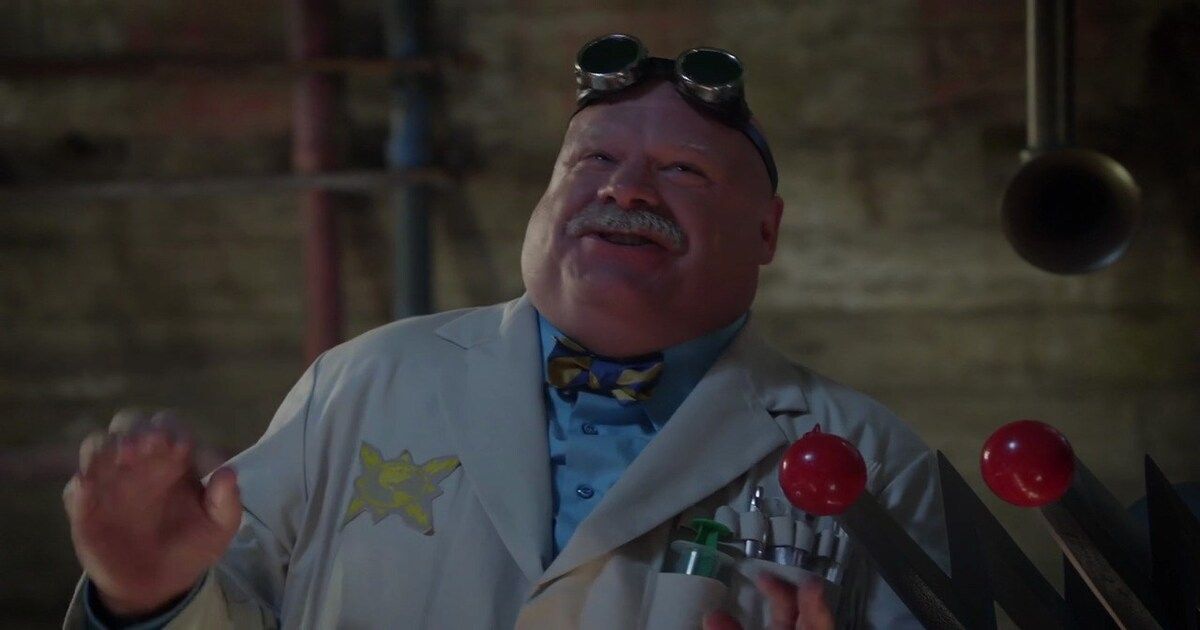 Dr. Fusion, as played by Kevin Chamberlin, was a mad scientist antagonistic character who provided some cartoonish comedic relief. However, his character became a fan favorite within the film. Chamberlin's career continues on screen and on stage. He has been nominated for Tony Awards within three of the four acting categories including Best Actor in a Musical, Best Featured Actor in a Musical, and Best Actor in a Play.
Nevertheless, his on-screen career also spiked with Disney with his role as Bertram in the Disney Channel original series Jessie. His career after Teen Beach Movie continued to rise with feature roles in films such as The Prom, The Emoji Movie, and Howdy, Neighbor!
His television appearances are in minor roles in series such as Grace and Frankie, Training Day, A Series of Unfortunate Events, and the Paramount+ original series Adventures in Wonder Park.
Barry Bostwick as Big Poppa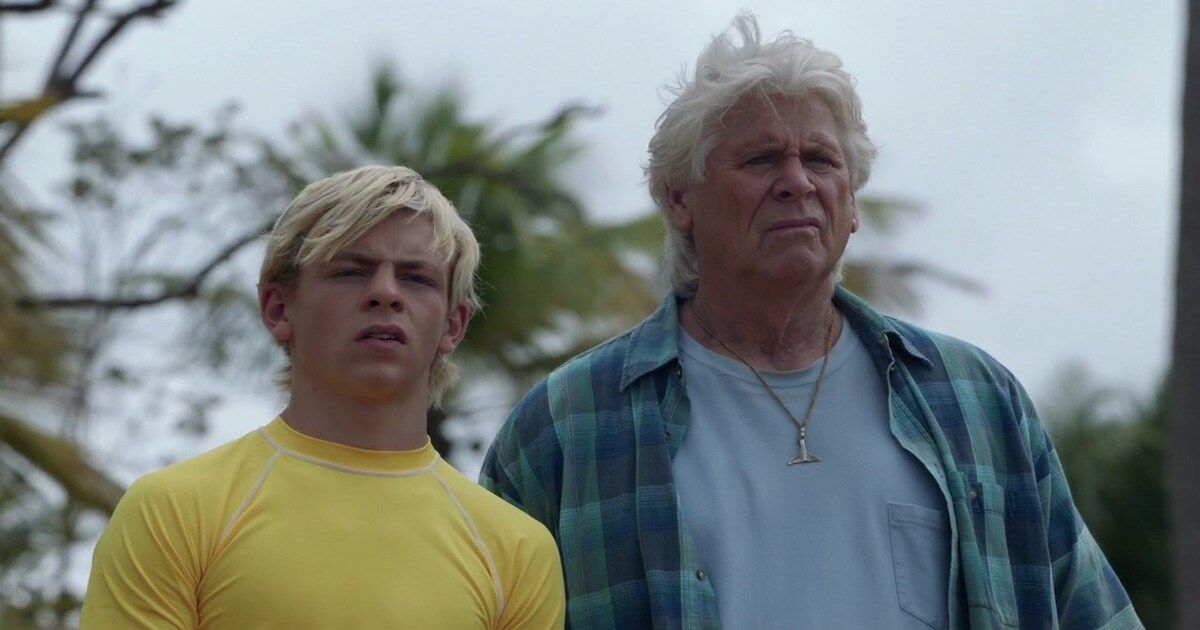 Barry Bostwick is a well-known actor who previously starred in hit musicals such as The Rocky Horror Picture Show as Brad. His success continued as he won a Tony Award for his performance in the musical The Robber Bridegroom. In Teen Beach Movie, Bostwick played Big Poppa, a surfboard maker and MckEnzie's grandfather.
After the release of the film, Bostwick's career continued with minor roles in television series such as Scandal, Psych, Cougar Town, New Girl, and American Dad. His feature roles include but are not limited to The Incredibles 2 as The Mayor and Rob Zombies' 3 from Hell as The Narrator.